The run-up to going on holiday can be an exciting time – planning activities, buying new summer clothes, checking the weather every single day… But sometimes everything's a bit too busy to be planning that far in advance. Plus, the wait can seem very, very long. That's why last-minute getaways are a dream, you can find a great deal, get it booked and within the fortnight you're totally relaxed under the sun, cocktail in hand.

But where's best for a spontaneous beach break? For August and September escapes, The Balearic Islands offer sizzling sunshine, stunning shorelines and superb deals – all whilst under a 3-hour flight journey away. Plus, there are some fantastic hotels on offer, with the popular Barcelo Hotels featuring two top-class properties in Majorca and Menorca.
Turquoise waters, white sandy shores and the beaming sunshine, Majorca is a Mediterranean dream. Offering a brilliant capital city, lively party resorts and tranquil coastal villages – there's a spot for every holidaymaker on this picturesque island. What better way to experience Majorca than at a beautiful four-star hotel by the sea? Situated in Cala Vinyes on the south-western coast, the Occidental Cala Viñas provides stylish accommodation in a great location. Adults have two swimming pools and a hot tub to choose from, as well as sports facilities and a relaxing spa. For little ones, there's a children's swimming pool and a kids club to keep them entertained throughout the holiday. Plus, with average temperatures sitting between 21°C and 25°C for August and September, what more could you want from a sun-soaked island escape?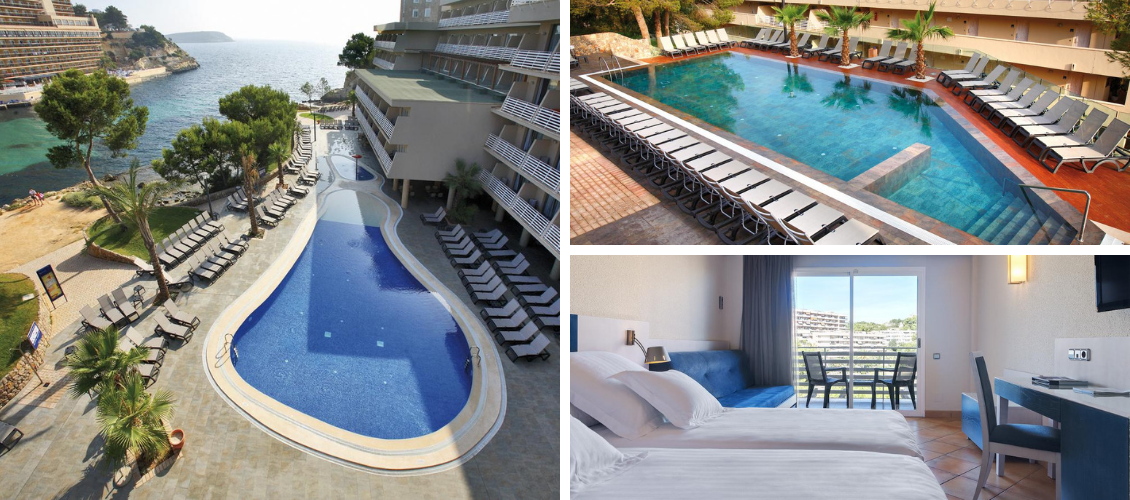 The most easy-going of the islands, Menorca offers the beautiful beaches, delightful cuisine and hot weather of the Balearics, but with a wonderfully serene atmosphere throughout. Ibiza and Majorca can keep their wild nightlife spots and superclubs, Menorca's relaxing ambience is something not to be missed. So, if you're looking to take a break from normal, day-to-day life, this is the island for you. In the south-east, the Occidental Menorca is a four-star family-friendly hotel in the lovely resort of Punta Prima. Only 300m (a five-minute walk) away from the sandy beachfront, this well-facilitated complex is the perfect pick for a family or couples' last-minute beach break. Take your pick of the hotel's outdoor pools, bars and brilliant activities including three kids clubs and sports facilities. With entertainment and amenities to suit all ages, as well as average temperatures ranging between 23°C and 25°C in August and September, it really does tick all of the boxes for a totally tranquil holiday.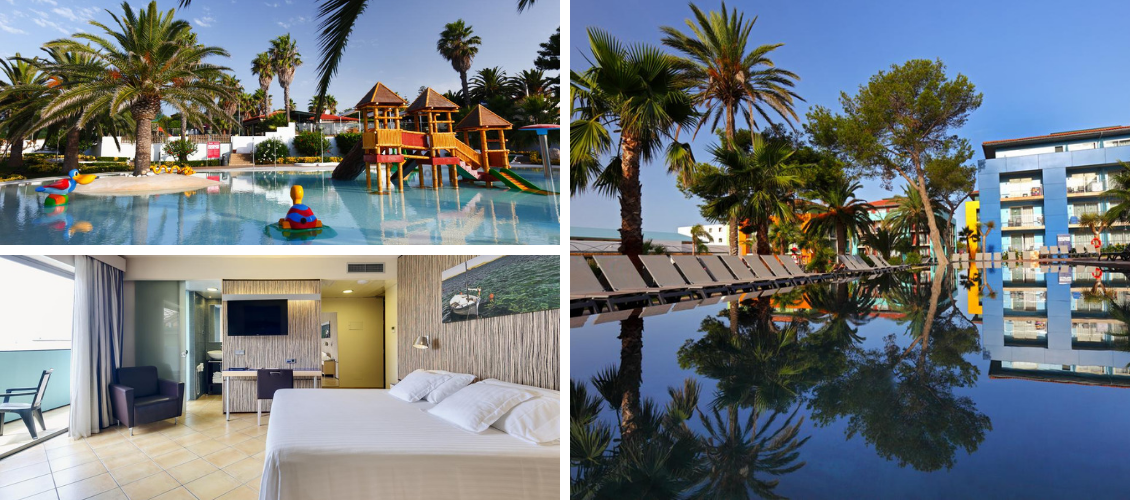 Check out more brilliant Barcelo Hotels!