Masters of luxurious and unique getaways in unforgettable locations, JA Resorts & Hotels have added another stunning property to their already outstanding portfolio. Located at Jebel Ali Beach, Dubai, the JA Lake View Hotel is the latest addition to JA The Resort.
With a collection of eight distinct properties across the UAE and Indian Ocean, JA Resorts & Hotels pride themselves in showcasing properties with character and delivering experiences designed to thrill all generations – the JA Lake View Hotel is set to do just that.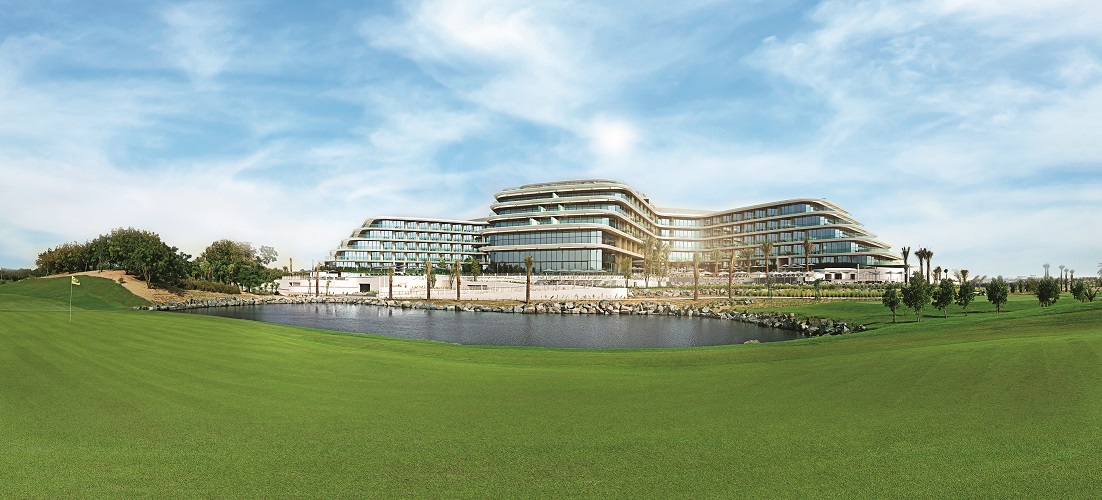 The hotel
Making its debut in September of this year, the JA Lake View Hotel boasts 348 elegant rooms and suites, three swimming pools and a total of five exciting dining outlets. The hotel is spacious and decorated in calming neutral tones, with a focus on light, design and sustainability. There are plenty of world-class facilities here and tons of activities on offer for all ages. Whether you feel like challenging the kids to a game of mini-golf, taking on your partner on the tennis courts or simply relaxing with a good book on the private beach, the JA Lake View Hotel is guaranteed to give you a holiday you'll never forget. Did we mention that there's a 9-hole golf course and full-service spa on-site too?
Alexa, book a room at the JA Lake View Hotel
Aside from the countless facilities, gorgeous spaces and amazing eateries, the JA Lake View Hotel has one ultra-modern and super-cool feature – Alexa voice control in every room. Powered by Volara, this revolutionary technology allows guests to have complete control over their holiday. You can turn down the lights, turn on the TV or even set your morning alarm from the comfort of your own bed. The clever system that powers the Alexa feature allows guests to have conversations in real-time and protects customer data so now you can learn about the features of the hotel, ask a question about the opening times of the spa and even have champagne delivered to your room – it all starts with 'Alexa'.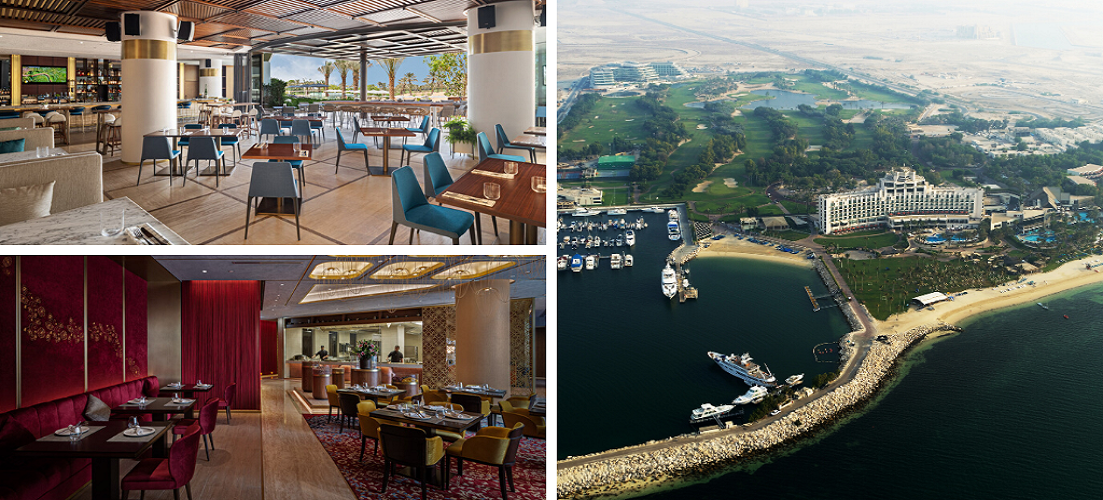 Sustainability
A design-driven hotel dedicated to sustainability, the JA Lake View Hotel is dedicated to reducing waste and helping the environment. Solar panels power sections of the hotel and check-in is now paperless. They have also committed to minimizing food waste by using cutting edge technologies and is in the process of eliminating plastic bottles in the resort.
Learn more about the JA Lake View Hotel here!