In the latest installment of our Ibiza lowdown, we're crowd surfing into the island's top clubs to give you all the info you need to party the night away…
The clubs
We all know why you're here. You want banging music, writhing crowds and a completely new experience. Ibiza's clubs deliver. They've got luxury, they've got dancing under the stars, they've got low-flying planes for heaven's sake – you need to see these places:
Pacha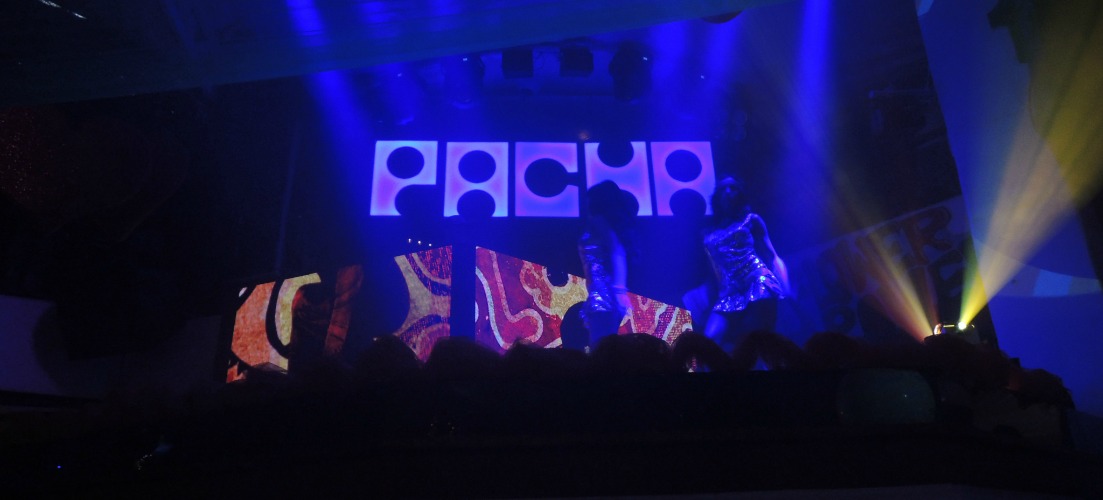 With its glamorous and hedonistic events, Pacha aims to provide Ibiza's nightlife with all kind of extravagances, and it delivers. Most famous for its house music, the club is actually home to five different rooms with very different music styles. Pacha has played host to nights by Swedish House Mafia and David Guetta to name just two of the world-famous music-makers, and Pete Tong's back at the club with his new night Pacha's Gone Pete Tong.
Capacity: Pacha is the smallest of Ibiza's superclubs and holds just 3,000 people. On some of the club's flagship nights, this capacity is often reached by 2am.
Who goes? With the biggest VIP area in Ibiza, Pacha attracts the famous and the wealthy, along with those serious about clubbing.
What it's like inside: Five different musical environments under one roof (apart from the terrace, which is actually on the roof). Pacha's "secret" corridors lead you between these musical hotspots:
As Pacha's website says, the club promises "unimaginable performances" in the main room. The Funky Room is about soulful disco with a funky touch, while the Global Room hits you with R&B and hip-hop, electronic varieties and live acts. The Sweet Pacha room sends you back in time with 80s and 90s hits, while the Roof Terrace offers couches, cocktails and lounge music under the night's sky.
Ticket info, entry costs and times: Pacha's small capacity and huge popularity mean you'll pay some of the most expensive entrance prices in Ibiza. You can buy tickets in advance online, or, if you want to risk it and are prepared to get there seriously early, the club keeps some back to sell on the door. Doors open at midnight.
Dress code: It's famous, it attracts rich people, it's ultra-trendy – it's going to have a dress code. The club's website says they won't let you in if you are wearing:
beach attire – including bathing suits, shorts and beach sandals – uncovered torsos or men wearing vests.
active sportswear including sweat pants, sweatshirts, sport shoes or headgear.
They could also turn you away if you have an unclean or unkempt appearance, the site says.
Tip: If you stay at Pacha's El Hotel, or you go for a meal in their restaurant, you'll get free entry to the club, Ibiza 2013 says.
Space
Space is set in the middle of Playa d'en Bossa, and its opening and closing parties are the biggest in Ibiza. Carl Cox, Armin Van Buuren, Gareth Emery, Marcus Schulz and plenty more of the very best DJs make this the place to be. As Ibiza 2013 puts it, Space is "widely regarded as not only the best club on the island, but the best club on the planet". Bringing banging dance music to the good people of Ibiza, Space has an extra little something that makes it stand out from the other clubs: an open-air terrace and close proximity to Ibiza airport. What makes this special? Just you wait till you're part of the crowd throwing their hands in the air in over-excited welcome each and every time a low-flying plane roars overhead!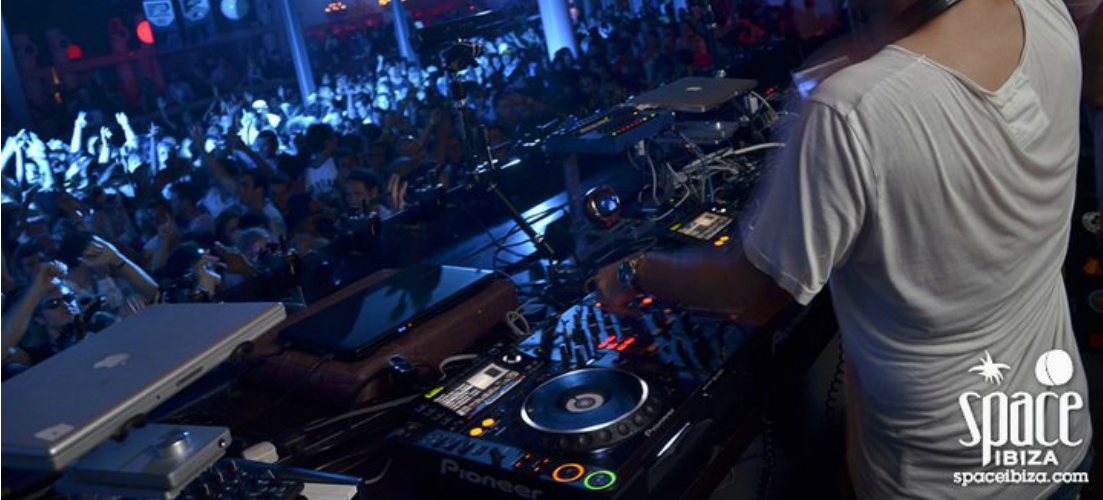 Capacity: 7,000, but the car park outside is often taken over by clubbers, meaning the capacity is actually much bigger.
Who goes? There are extensive VIP areas, with tables for you and your oh-so-important friends, but any lover of a great time won't be disappointed.
What it's like inside: There're five different areas in Space, including a roof terrace, sunset terrace, main room and the exclusive VIP areas. Sometimes, a giant robot roams around in there. You heard.
Ticket info, entry costs and times: This club's open way past the usual times of midnight to 6am, thanks to relaxed licensing for Space's parties. Ibiza-Spotlight advises that you should expect to pay between €20 and €40 for entry to parties at Space, while their legendary Sunday nights are more expensive. The price usually gets you one free drink.
Dress code: Contributors on Virtual Tourist advise you to look like you've made an effort, look clean and well-kept, don't wear anything too beachy, make sure you've got something on your feet and dress to dance for a long time!
Extra info: Drinks prices are normal for Ibiza – so pretty high then. Buying a bottle of water won't see you with much change from a tenner.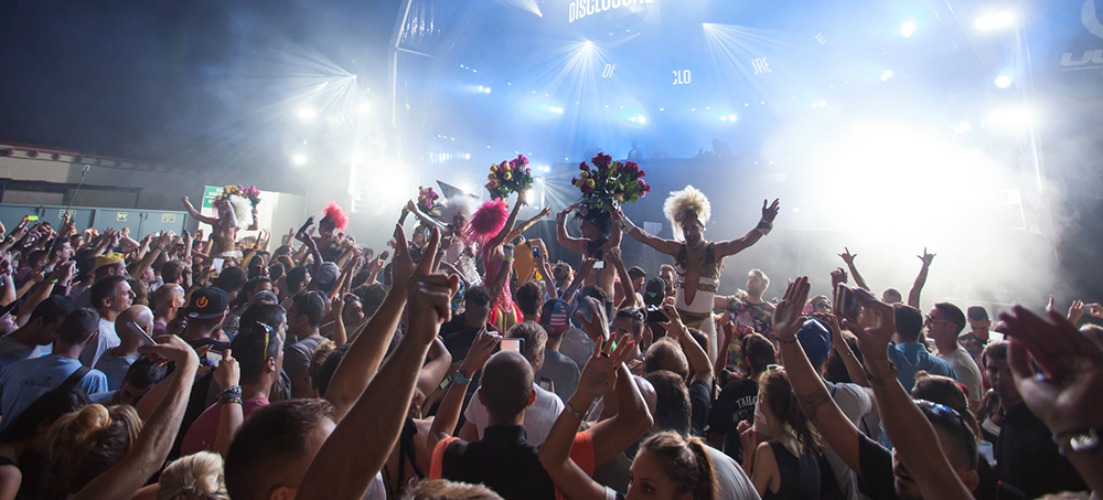 DC10
Located in a former aircraft hangar off the end of the airport runway on Ibiza's South-East side, DC10's reputation as one of Ibiza's finest clubs grew partly thanks to its resident DJs, starting with the likes of Tania Vulcano and Jose De Divina, and later with Jamie Jones and Damian Lazarus as part of the movement that brought back the Minimal Techno genre. Seen as a club that doesn't conform to the purpose-built atmosphere of Ibiza's super clubs, DC10 is run by two Italians and fits much easier into the warehouse raves that ruled the acid house era. Its sparse interior and ridiculously close proximity to the end of the airport runway certainly make this club stand out.
Capacity: 1,000.
Who goes? Those in the know. Since the club goes in for hardly any publicity, people are there for the music. Of course, some famous people – including P. Diddy – have been known to show their faces.
What it's like inside: Like we said, sparse. But it's Ibiza's only real underground club, so it's a must. The garden area gets used during the Closing Party as a third music area, there's a terrace and invariably over-packed DJ booth.
Ticket info, entry costs and times: In comparison to other clubs in Ibiza, DC10 is pretty cheap. According to Ibiza-Spotlight, you should expect to pay no more than €30 for their famous night Circo Loco, and entry on other days costs about €20 or less. Prices may vary, though.
Dress code: According to FestivalZoo, anything goes, but many people wear fancy dress and crazy costumes.
Tip: Expect to pay from €5-7 for a beer or water. This is subject to change, though.
Amnesia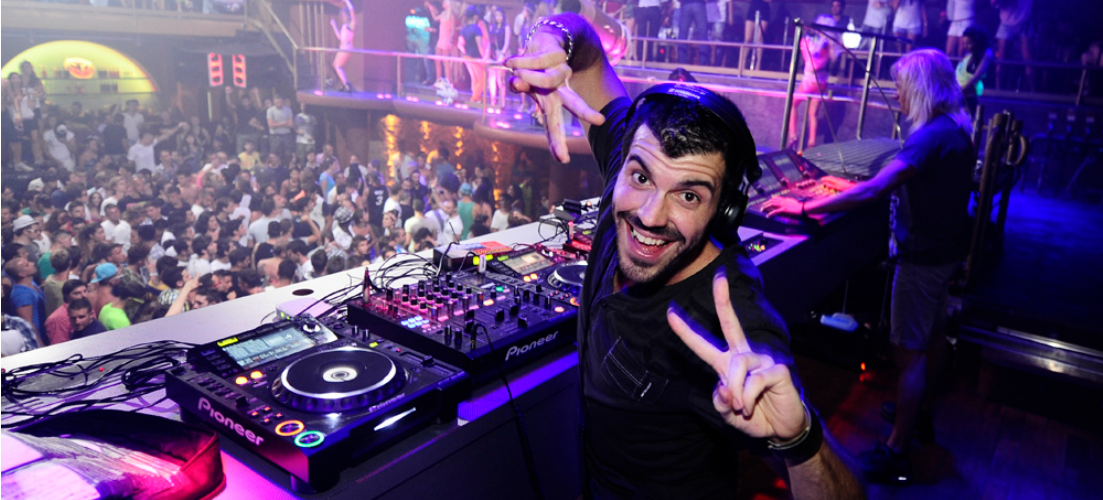 This club has won the award for Best Global Club no less than three times, and with dazzling laser displays and an interior you might recognise from naughties cult films Kevin and Perry Go Large and It's All Gone Pete Tong, hardcore clubbers will feel right at home. VIPs are catered for with exclusive use of raised platforms and table service, while those more focused on being part of the buzzing crowd can dance underneath the terrace room's glass roof 'til the sun comes up.
Capacity: 5,000.
Who goes? Celebs and clubbers looking for the best DJ acts around. In the past Amnesia's played host to Cream Ibiza, as well as DJs and acts including Snoop Dogg, Primal Scream, Eric Prydz and Annie Mac.
What it's like inside: There are two main rooms in Amnesia: the covered terrace where you'll find the glass roof, palm trees and a good collection of bars, and the main room with raised platforms to dance on. On the floor, members of the dancefloor crowd can gaze up at the raised DJ booth and famous Amnesia dancers. If you're lucky, you might experience one of Amnesia's wild foam parties, and you're sure to enjoy the icy cold bursts of air that are intermittently blasted out into the crowd.
Ticket info, entry costs and times: According to Ibiza-Spotlight, you should expect to pay from €40 to €50 for the parties Cream and Cocoon, but this depends on the month. Entry on other is between €25 and €40, spirit and mixers cost €12-15 or more while water is around €8. These prices may vary.
Dress code: Dress up and look like you've made an effort. If you're a guy trying to get in a VIP area, don't wear shorts.
Tip: According to Ibiza-Spotlight, the bars upstairs are more expensive.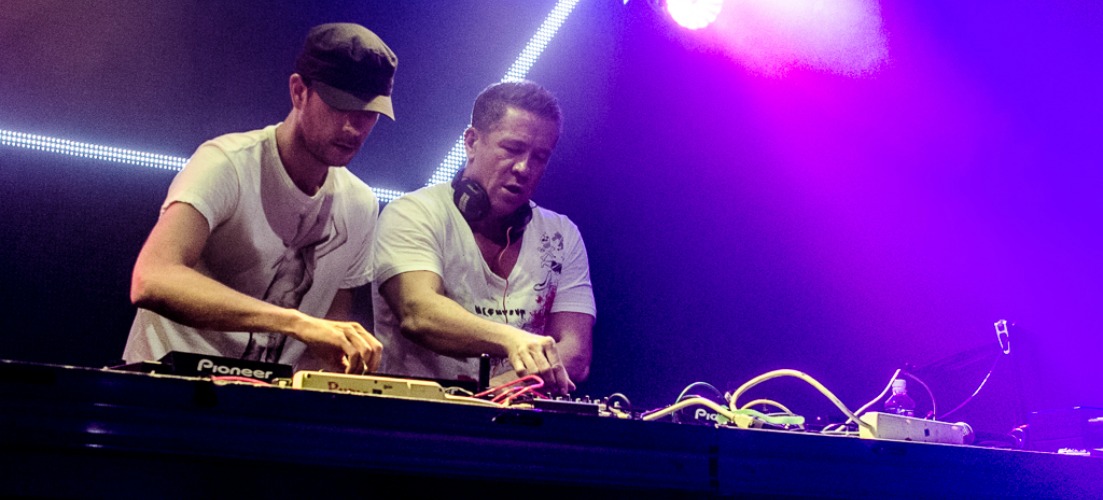 Privilege
The world's largest nightclub according to the Guinness Book of Records, this club has a massive main room with a swimming pool and a 25-metre-high roof. It is very large though, so you will struggle to see it all in one night!
Capacity: 10,000.
Who goes? The club lists past visitors as P.Diddy, Jean-Paul Gaultier, Jade Jagger and Madonna.
What it's like inside: A huge swimming pool, one-of-a-kind stage with artistic shows, a chill-out garden and dome.
Ticket info, entry costs and times: Buy your ticket in advance or in one of 100 outlets in Ibiza. The club advises you to arrive before 2am to get into Privilege with as little queuing as possible.
Dress code: Privilege's site tells you to "just come and be yourself. Nearly every combination of clothing and/or bare skin has already been seen at Privilege. Ibiza is the place to express yourself – do it!
Sankeys
A fairly new addition to Ibiza's clubbing scene (2013 will be its third year) Sankeys' location places it almost in the shadow of the other super clubs, but its strong identity and exciting atmosphere ensures it holds its own.
Capacity: 1,500.
Who goes? Sankeys' Manchester club was voted the number one club in the world in 2010, so anyone who likes it there can only love the Ibiza version.
What it's like inside: Chill out on the terrace or party on down in the basement, there's a small area for VIPs but mostly the club feels like an underground party place, with a brand new sound system for 2013.
Ticket info, entry costs and times: Tickets are usually €20-30, and expect the party to start around 10pm and go on till around 6am.
Dress code: Dress to dance for hours on end! As with the other clubs, look like you've made an effort.
Have you been to these clubs before? Can't wait to get there? What do you love about your favourite Ibiza club? Tell us by leaving a comment in the box below!
View all of our Ibiza guides in one place at Ibiza Lowdown.
OK, so you've read about the clubs and now you're ready to check the party calendar and arrange your tickets. Why not try Ibiza Disco Tickets? Book with a deposit of only €5 today and pick them up when you arrive….