The Spanish air, the easy-going way of life, the stunning beaches – the Balearic Islands have it all. What better way to spend your time in the beautiful Balearics than at an Iberostar hotel? With plenty dotted around Majorca and Ibiza, you're sure to find the perfect one for you. Whether you want a family getaway, luxury couples break or a hot clubbing holiday with mates, there's an Iberostar hotel that ticks all of your boxes.
Why Iberostar?
Location, location, location
Sun, sea, sand – it's the perfect concoction for a happy holiday. That's why Iberostar have a massive 80% of their hotels located by the sea, with 43 of them being situated by a spectacular, sandy beach. So, if you're looking for somewhere to stay only a few short steps away from feeling the sand beneath your feet, you know where to go.
Let's not forget the delicious food
For some (including us), food is one of the most important parts of a holiday. Whether you want to explore the local delicacies, or you know what you like and that's what you want – we want our taste buds to be tantalised and a post-meal smile on our face. With the main restaurants offering buffet-style dining with top-of-the-range cuisine, there's a first-class meal waiting to be served to even the fussiest of eaters. Plus, with show cooking stations, you can marvel at the chef's cooking skills before your very own eyes. At Iberostar's à la carte venues, you'll be met with a menu of exquisite and interesting dishes – a great place to explore new tastes.
Top-class service
Excellent service is one of the many things that Iberostar pride themselves on. Whichever hotel you stay in, it doesn't matter where you are or what facilities are there, you can depend on fantastic service from check-in to check-out. Guests young and old, couples or families, whoever you are – you'll be met with friendly staff willing to do their very best to help you and give you the perfect stay in an Iberostar hotel. The staff's top efforts give each guest a happy and relaxing holiday and their impeccable service doesn't go unnoticed either, as their hotels frequently appear in the top rankings for their destination on TripAdvisor.
Saving the planet
With over 80% of Iberostar hotels located by the sea, they feel passionate about the conservation of the world's seas and oceans. This is why they practice responsible tourism, including banning single-use plastics, introducing responsible seafood consumption and promoting coastal health by investing in the health of the ocean's ecosystems. Not only this, but the new Iberostar uniform will now be made of recycled plastic, contributing to the removal of around 470,000 plastic bottles from the world's oceans and rubbish tips. They're just all-round superheroes, aren't they?
Over on the east coast of Majorca, the 4* Iberostar Club Cala Barca boasts a tranquil location, surrounded by lush greenery and situated by a white, sandy cove. A sun-worshipper's heaven, not only are you by a beautiful shore, but the complex also features five swimming pools and four children's pools, a perfect pick for families looking to relax. With entertainment clubs for young guests ranging from ages 4 to 17, as well as sporting events on offer, there's something for everyone at this stunning hotel.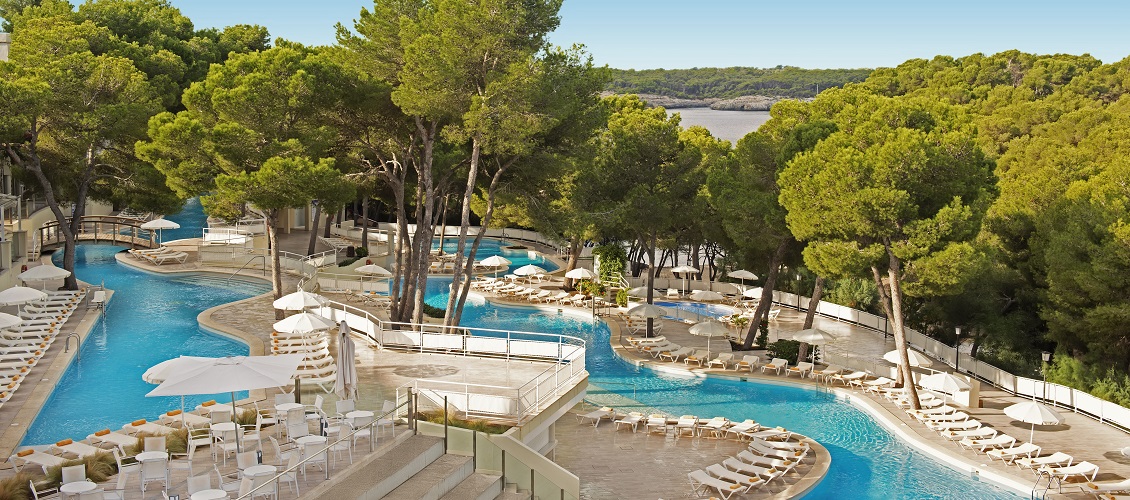 Modern furnishings, a brilliant location and, most of all, it's Adults Only. Whether you're looking for an escape just you and your loved one or fancy a relaxing break with a mate, this 4* beachfront hotel is a chic choice for a getaway to Ibiza. With direct access to S'Argamassa Beach, transport links to the famous Es Cana and a complex featuring sparkling swimming pools, fun activities and a Beach Club, what more could you want from a trip to the White Isle?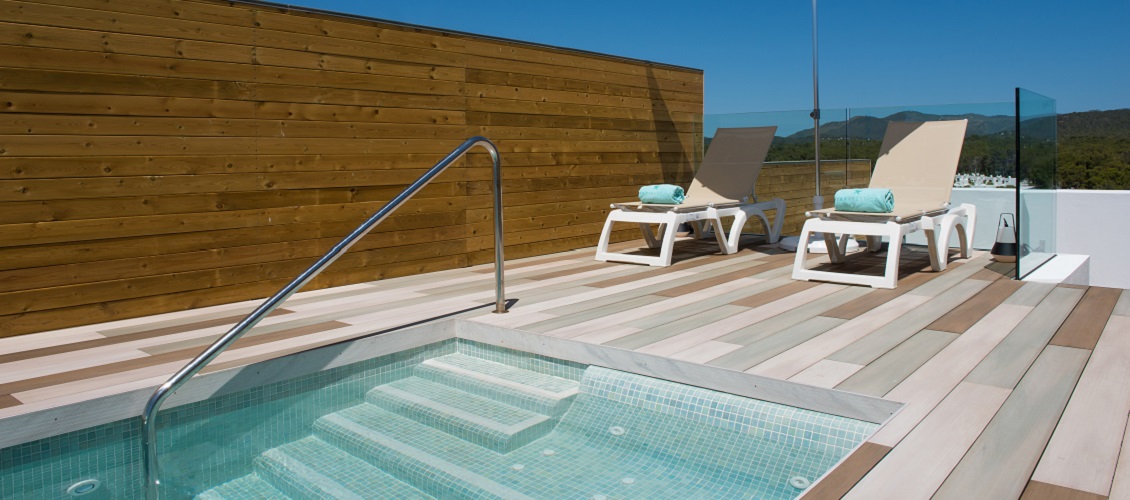 Situated by Alcudia Bay in Majorca, the Iberostar Alcudia Park is a 4* family-orientated hotel, with a wonderful range of facilities for all ages. Adults can relax in the spa and younger guests from 4 to 17 years old can join the Star Camp, an amazing activity programme where young ones make friends and have fun. If you're looking for an extra dose of luxury, Star Prestige rooms are available for adult guests, giving access to the exclusive Adults Only rooftop sundeck, bar and whirlpool.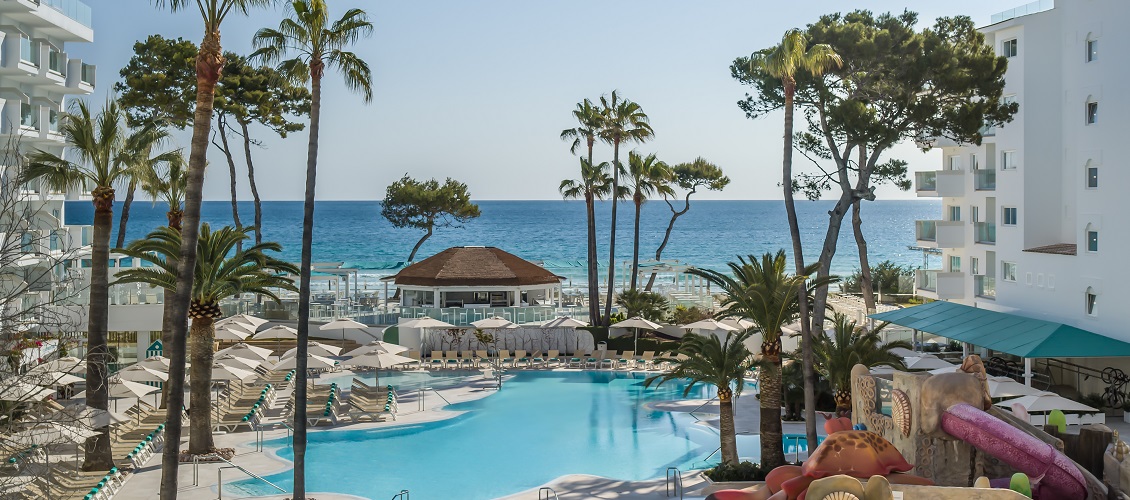 With direct access to Playa de Muro Beach, just south of Alcudia, the Iberostar Albufera Park is a 4* Mediterranean-style hotel for all beach lovers. The seaside resort features a spectacularly spacious outdoor pool as well as a splash pool for little ones. If you're a fan of self-catering stays but love the hotel atmosphere, then this is for you, as the hotel offers apartments with fully-equipped kitchenettes for your comfort. Or, if you prefer to sit back and let a chef work their magic, there are four delightful restaurants to choose from on site. Here, everyone gets the best of both worlds!

Check out more of our Iberostar Hotels!