Is there anything better than a good dip? From BBQs to buffets, there is no foodie situation that can't be improved by adding something delicious for dunking. Whilst travel is off the table for a little while, there's nothing stopping you from bringing a bit of Greek flavour into your lockdown life. To get you started, we've whipped up an easy recipe for homemade tzatziki. This side dish is as cool as a cucumber, and is perfect for these sunny stay-home days. It even uses common ingredients that you might already have in the cupboards. Bring the taste of the Mediterranean to your table for now, and daydream about how good that first post-lockdown holiday will feel; Greece isn't going anywhere, after all.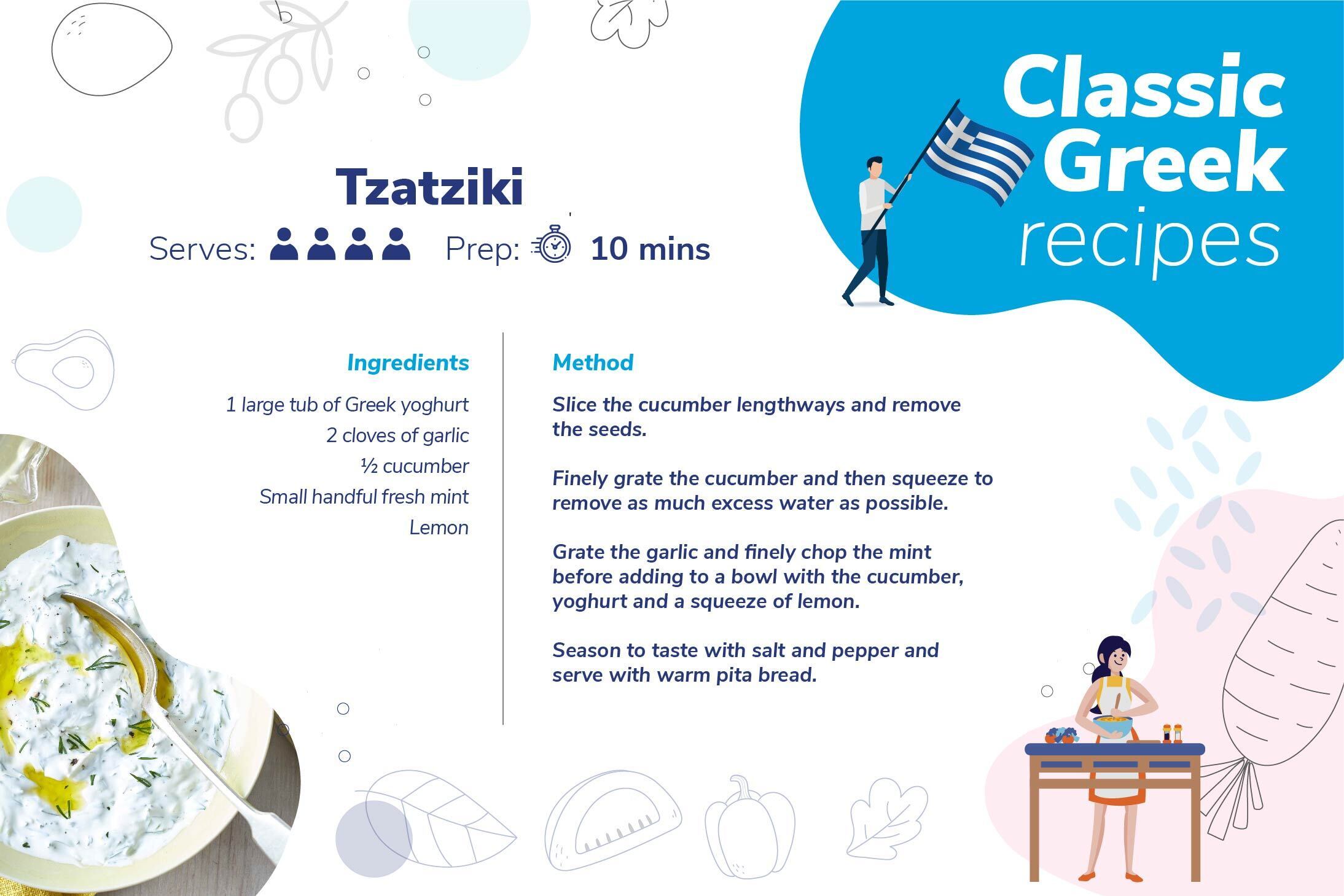 Greece holidays
What's the best way to sample more Greek cuisine? Visit Greece, of course! We know that travel is off the table for a while, but there's nothing to stop you planning next year's break and booking in advance for peace of mind.
Fancy trying more Greek dishes from home? We've created recipes for souvlaki and Greek salad, too.