Food is a huge holiday highlight, especially when it comes to visiting Greece. From the hotel buffet spread to the local dining scene, who doesn't plan their trip around their taste buds? With travel on pause for now, there's no need to give up on those foodie daydreams; simply bring that Mediterranean menu to your kitchen. We've created an easy recipe for that great Greek favourite: souvlaki. Not sure what it is? Think the best kebab you've ever had, and double it. This flavourful dish can be made with meat or halloumi, depending on your diet, and uses ingredients that you might even have in your store cupboard to save you a trip to the shops. Excited to get stuck in? Check out the steps below to start your staycation now.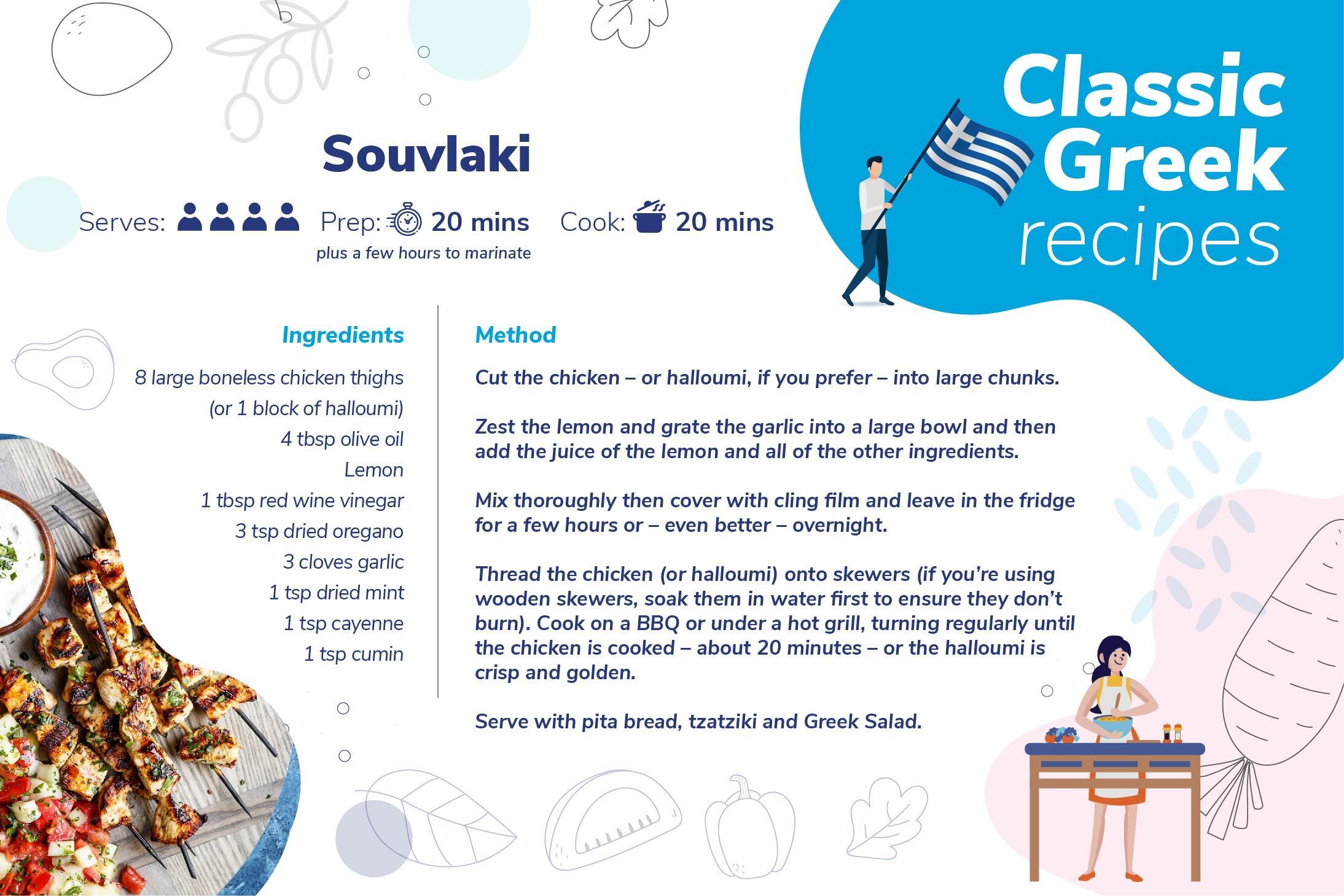 Greece escapes
If there's one thing we know for sure, when all this is over, you'll deserve a holiday. Why not start counting down to your first post-lockdown holiday to Greece? Click the links below to discover more…
Fancy trying more Greek dishes from home? We've created recipes for tzatziki and Greek salad, too.