Is there anything quite like a Greek salad to transport you away to sunny shores? Whilst jetting off to paradise in Greece isn't possible for now, there's no reason you can't bring a taste of your ideal holiday to your home. We've handpicked the best way to recreate this Greek favourite. We've even used common household ingredients that might save you from taking another trip to the shops. Take a look at our delicious Greek salad recipe below, and you'll be turning your kitchen into a traditional Grecian taverna in no time.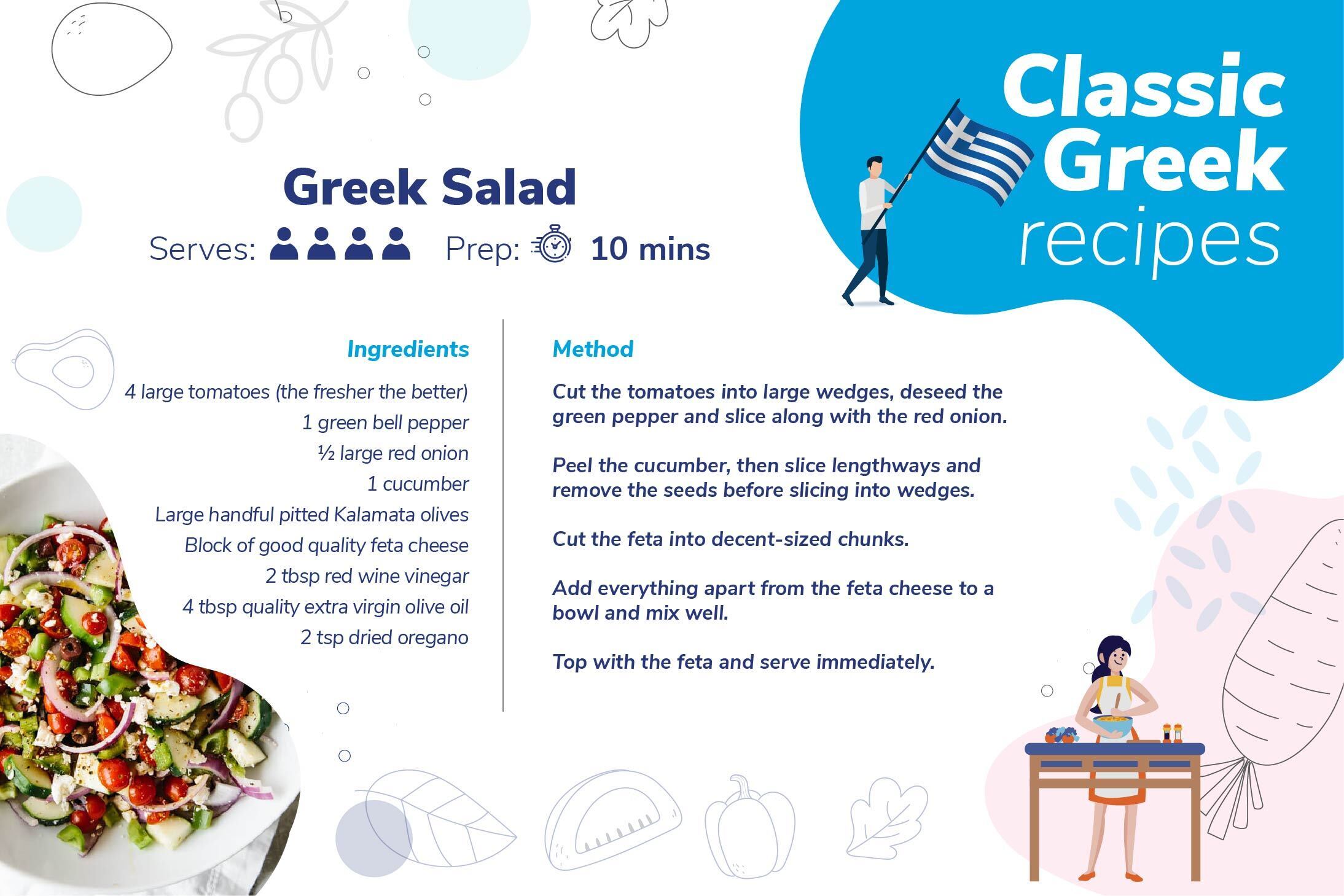 Greece escapes
If you've ever deserved a Greek holiday, it's now. Store up those brownie points you're earning by staying home and book yourself an amazing 2022 break.
Fancy trying more Greek dishes from home? We've created recipes for souvlaki and tzatziki, too.