If you're anything like us, you'll probably have spent the past month or so constantly checking where your family and friends are on Snapchat's newest feature: Snap Maps. One thing that many people aren't aware of is the zoom feature, which allows users to zoom in on a particular location and find out more about what's going on there. We want to let you in on a few undiscovered benefits of this feature and show you how Snap Maps can help you plan your holiday…
Check out the area
Before you jet off on your beach break, it's probably worth researching where the popular areas in your destination are so you know which places to head to for a good time, (or to avoid if you want a week of total relaxation). We chose to see what was happening in Tenerife and found that the resorts of Puerto de la Cruz, Los Cristianos and Playa de las Americas were all buzzing with activity.
Snap Maps will also provide you with an up to date temperature of the location you are zoomed into which is handy when it comes to planning what factor to bring.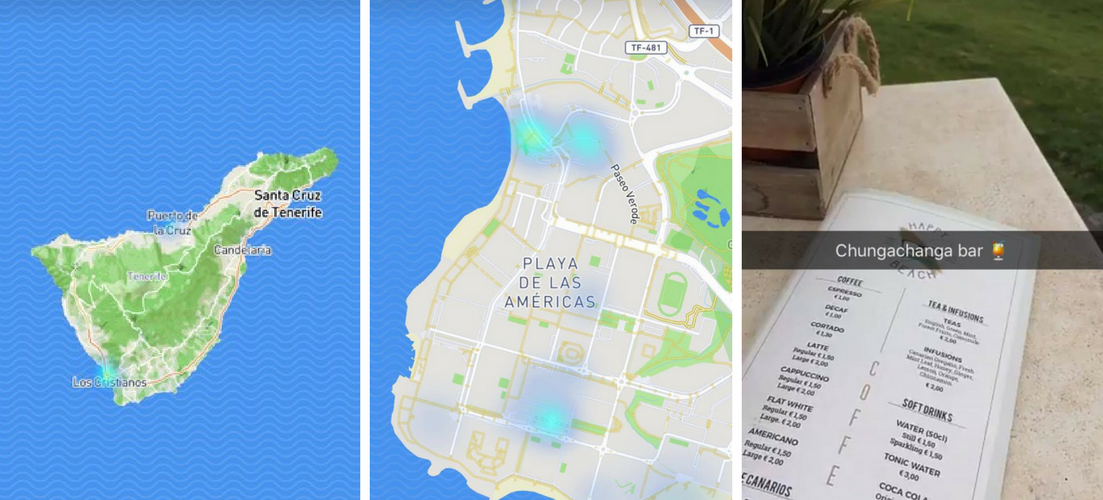 Tip: In order to view Snapchats from any area, simply tap on the illuminated area.
Keep up to date with local events
When key events or activites take place, Snapchat highlights these events on its Map, along with a host of Snaps from the actual event. We chose to take a look at what was happening in Majorca and found that Megapark was hosting a club night which looked extremely popular.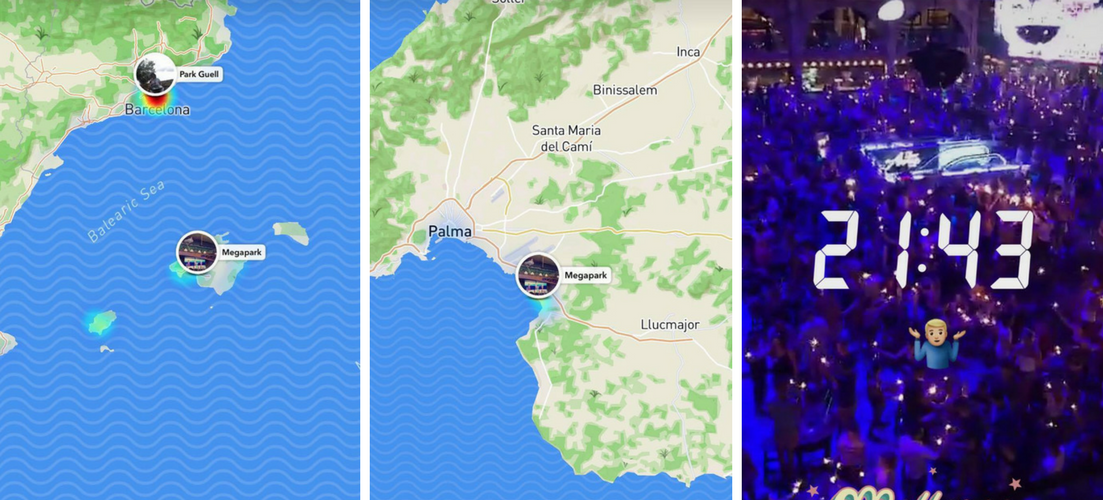 Tip: Events can be quite frequent so check back every day to see what's happening.
Submit your own Snaps
With Snap Maps, you have the option to add your Snaps to 'Our Story', as well as your own personal story. 'Our Story' will submit your Snap to a local story that others can view when zoomed into the area you're currently in. This gives others the chance to take a look at their holiday destination through your eyes.
Tip: Once submitted to 'Our Story', anyone can view your chosen snaps so make sure you're happy with showing the world how you spend your holiday.
*Images courtesy of Snapchat
Heading on holiday soon? Add us on Snapchat and send us your best Snaps @OntheBeachUK