As with many of our favourite hotels, what people rave about the most at Surmeli Efes is the service given by the staff. You only have to read the reviews to see that people return here year after year – surely the best recommendation a place can get!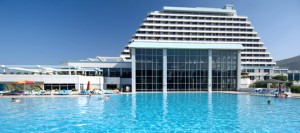 The great location between the mountains and the beach affords the hotel a cooling sea breeze, which is a godsend in the sweltering months of July and August. And of course, having a beach on your doorstep is always nice! The area is nice and quiet, but there are plenty of things to do within easy walking distance, such as Murphy's Irish Bar in Kusadasi Town, boat excursions, banana boats, jet skis and even a floating sofa bed!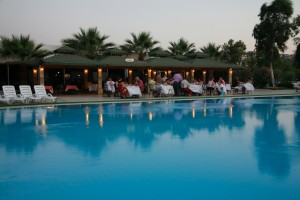 Rooms at Surmeli Efes are lovely and clean, if a little dated, and linen and towels are changed regularly. There are several fantastic restaurants around the complex offering different kinds of delicious food, from pizza to pasta to traditional Turkish meals and snacks.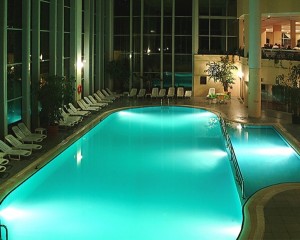 Perfect for families, Surmeli Efes boasts an absolutely brilliant animation team, but there is an adults only pool, so don't worry about being bombarded by toddlers! The atmosphere here is just really laid back and relaxed, which is exactly what you want out of a holiday.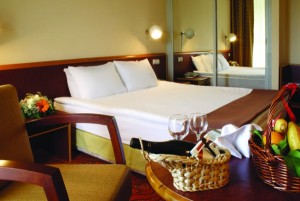 Get one week all inclusive at Surmeli Efes Hotel, flying from Luton on 12/05/2011 for only £323pp! We've got loads more fantastic deals available on any date and from regional airports – just click on the link below, or visit our website at www.onthebeach.co.uk
http://www.onthebeach.co.uk/hotels/turkey/bodrum/izmir/surmeli-efes