More often than not, review sites are used as a platform to rant rather than rave. So it always makes us smile when TripAdvisor tells us that one of our favourite hotels turns out to be one of your favourites too! The 4* Royal Belvedere Hotel in Crete enjoys a superb location on the foothills of low lying mountains above lovely Hersonissos Town.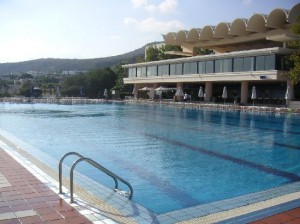 Rooms are spacious, completely comfortable and spotlessly clean, air conditioned and cleaned daily. Food in the restaurant is plentiful, delicious and varied, and if you go all inclusive you'll certainly never need to worry about going hungry!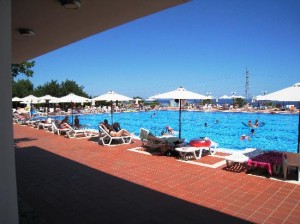 A ten minute walk takes you to the town past Star Beach (which has plenty to keep older teenagers happy) and the walk back, though uphill, is really enjoyable. Go out of the rear of the hotel (the gate is just past the church) and within five minutes you are in the beautiful traditional village of Koutouloufari. Another five minutes and you are in Piskopiano and another ten or fifteen minutes will take you to Old Hersonissos. All three have plenty of traditional Greek Tavernas and Koutouloufari in particular has other shops, snack bars and a sports bar for those keen to see live sport, etc. The locals are all genuinely friendly and welcoming.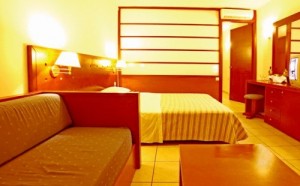 As well as the Royal Belvedere's great facilities, you can also use those of the equally fabulous Imperial Belvedere, which has an absolutely fantastic swimming pool and bar with a wonderful atmosphere and a better view over Hersonissos and the bay.
Exclusive deal for OTB Customers: FREE upgrade to sea view room for bookings taken up to and including 23 June 2011 for All Inclusive stays between 15 April and 30 June 2011.