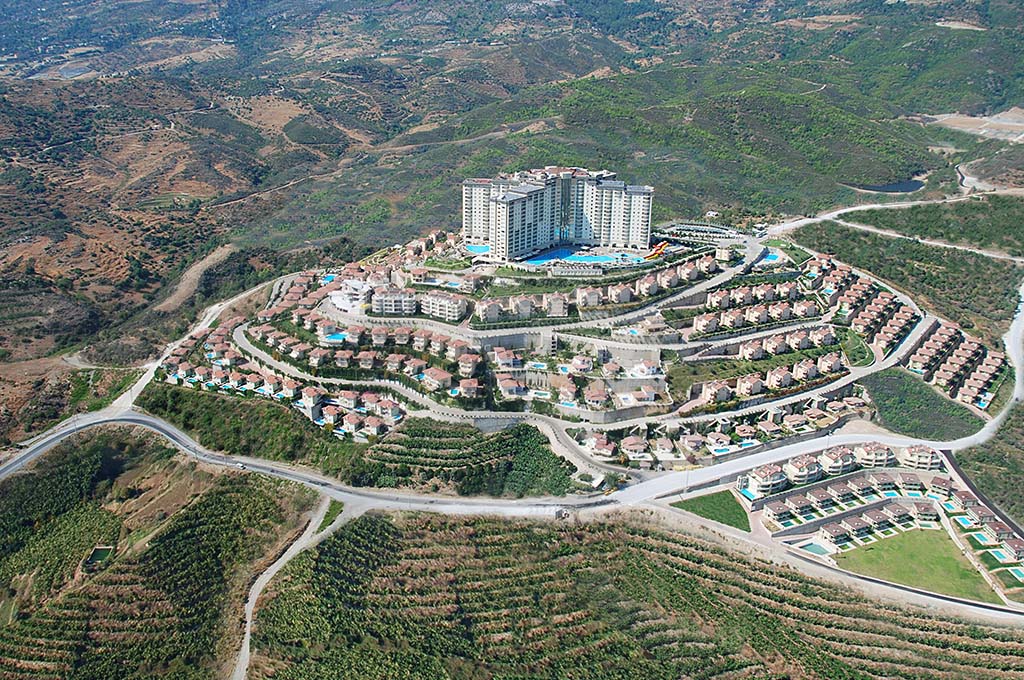 For a truly spectacular resort hotel, look no further than My Gold City in Antalya. The word 'city' is in the title for a reason… This hotel has 97, (yes that's right), 97 pools.
A world of its own, My Gold City sits on an area of 211,677 square meters. On the top of the hill sits the impressive luxury hotel, that includes Deluxe Rooms, Luxury Apartments and Suites.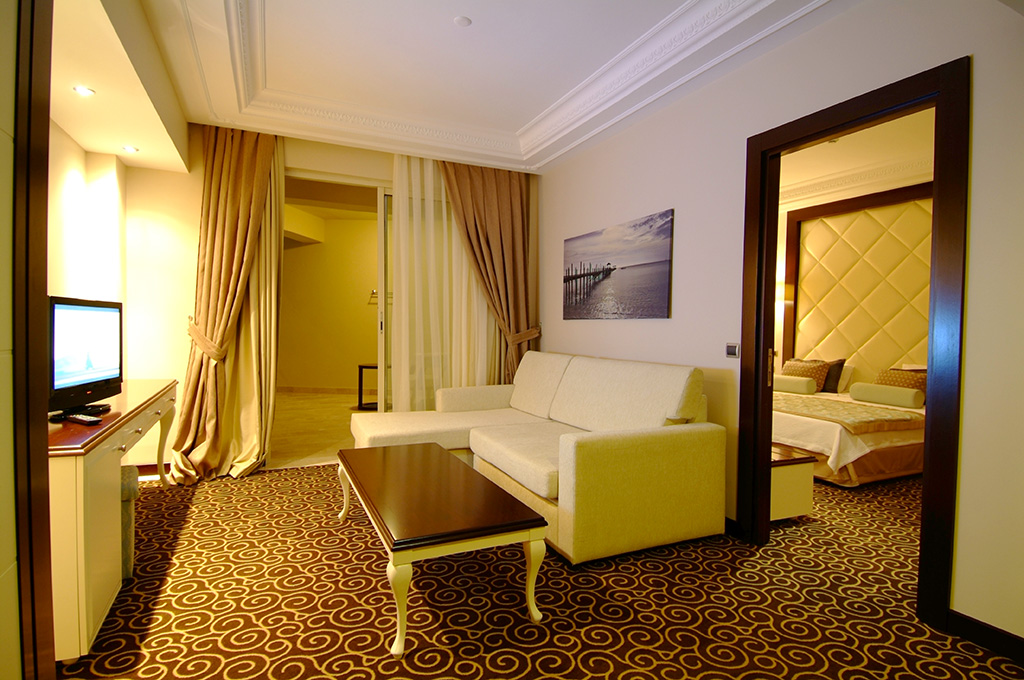 Within the hotel grounds there are clusters of beautiful villas and apartments with uninterrupted panoramic views of the mountains, fruit plantations and beautiful calm waters.
For a hotel of this calibre, the presence of quality bars and restaurants goes without saying. With a plethora of choice and fine dining options, food is even served 24 hours a day in the lobby lounge.
For the energetic amongst us who like to keep fit on holiday, this hotel has fantastic facilities including; a full size football pitch, tennis courts and an Olympic size swimming pool! For those who are more inclined to get pampered while away, you can make use of the Spa and Wellness Centre for a little indulgence.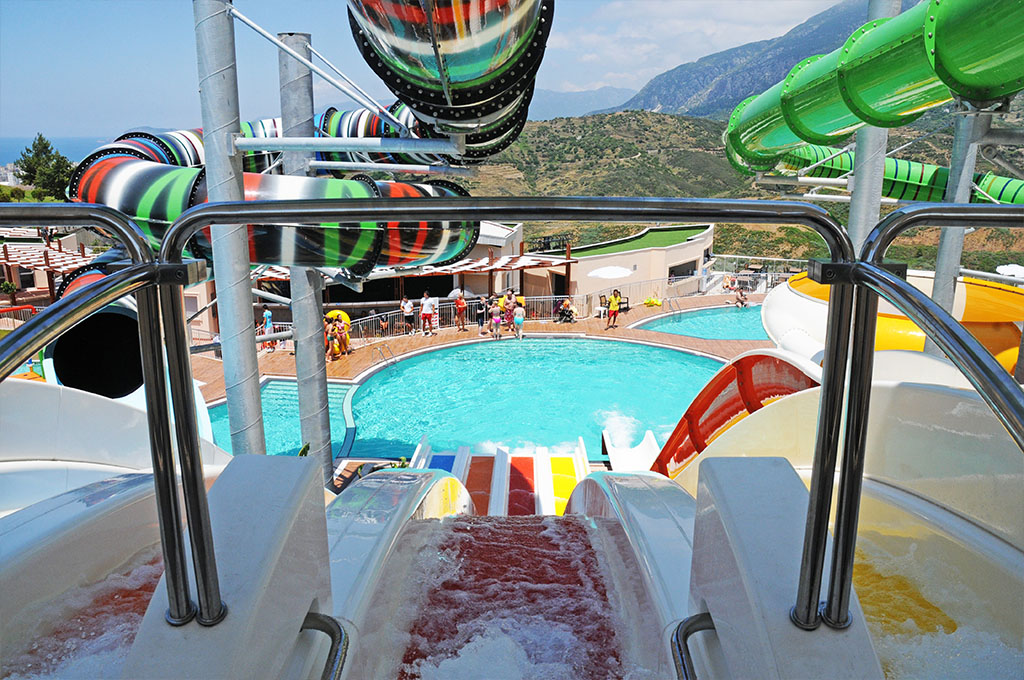 This hotel really does have it all, with Aqualand, its very own waterpark, the kids will love it here too! The park has 20 slides and plenty of pools and activities.
We're sure that you'll want to visit My Gold City as much as we do! With an early booking discount of 25% on bookings made before 31st January, 2013, for travel between the 1st April, 2013 and 31st October, 2013, what are you waiting for?