TripAdvisor's number one hotel in Ibiza, the family-run Gran Sol Hotel is one of those hotels which consistently gets top marks from everyone who goes there. Its friendly staff, excellent food, reasonably priced drinks and comfortable rooms exceed whatever expectations might be formed from the budget friendly price.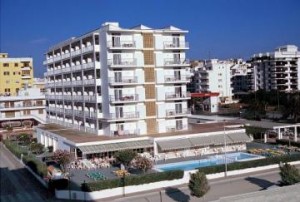 One of the best things about Gran Sol Hotel is its location; close enough to the action, yet far enough from the noise to ensure a good night's sleep and plenty of opportunity to chill out. It's within easy walking distance of the West End and Ibiza's famous sunset bars, yet doesn't suffer the noise pollution that affects so many other San Antonio hotels. There's a fantastic pool and private sunbathing area, which is always clean, rarely busy and has a relaxed bar with a good selection of drinks and ice creams, and the staff make great cocktails.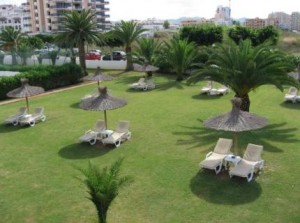 Rooms at the Gran Sol are basic, but in better condition and much more comfortable than you might expect from a 2-star hotel. Daily maid service, a fridge to keep your beers cold, a spacious balcony, air conditioning, and even complimentary soap and shower gel – one less thing to pack – make you wonder how it hasn't elevated its star rating and its prices, especially since every guest is certainly treated to top class service by the fantastic staff.
Get 7 nights at the Gran Sol Hotel from only £116pp in May with On the Beach. Flights from only £66pp.