Overlooking the beautiful Las Cucharas beach, Hotel Barcelo la Galea offers facilities and service way beyond its modest three stars. Rooms are spacious and cleaned every day. They have excellent self-catering facilities and the wardrobes are huge. The showers are great, too.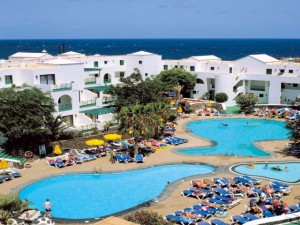 Rarely do 3* hotels receive high praise when it comes to cuisine, but the excellent food at the Barcelo la Galea is mentioned in almost every TripAdvisor review. The restaurant has plenty of room, there are rarely any queues, and the staff are polite, friendly and super efficient. If you decide to go all-inclusive, you won't be disappointed with your drinks measures either – you can even serve yourself!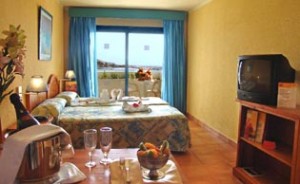 Being right next to the beach, you don't have to venture far to take a dip. There is a rear stairs exit directly onto the beach and promenade, where you'll also find bars and restaurants. The hotel also has a great pool, which is refreshingly cool and kept spotlessly clean.
For a late summer break, treat yourself to 7 nights self-catering at the Barcelo la Galea, with return flights from £240pp.