There's a distinctly relaxed and happy atmosphere at the Avra Beach Resort. Hotel staff are exceptionally friendly, especially the animation team, which runs a great programme of sports and activities during the day. Of course, you might just want to spend your days relaxing by the pool and bar area, where drinks are plentiful and come in generous measures.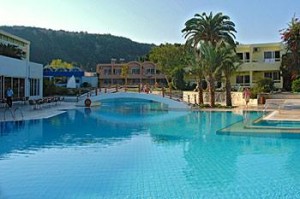 The hotel is in a great location, right on the sea front with easy access to beautiful Rhodes Town. You won't find much sand – it's a pebble beach – but the sea is clean and provides a refreshing way to clear your head if you've indulged a little the night before! The quality of the food is excellent and there's always a variety of dishes to ensure you don't get bored. Fresh fish, tasty meats, salads, pizzas, pastas and traditional Greek dishes are in abundance, and children are very well catered for too.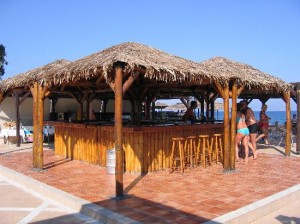 Rooms at Avra Beach are spotlessly clean and very spacious. The excellent air conditioning provides very welcome relief from what can be quite sweltering heat and the showers are powerful – an important factor when on holiday! Stay 7 nights on an all-inclusive basis from £364, including return flights.