So, let's set the scene. You've made it to sunny Spain. Swim suit? Check. Pool towel? Check. Sunglasses? Check. Exciting holiday read? There's always something that gets left behind…. Last minute holidays may brilliantly save you a lot of money but remember to use some of the money you saved in investing in some holiday entertainment! After all, having time to sit down, relax and read a good book is one of the great pleasures of a holiday and something we so rarely get the chance to do! For that reason, On the Beach have picked out twelve great holiday reads for the entire family…
Barca: The Making of the Greatest Team in the World (Graham Hunter)
A definite for football fanatics: this insightful book examines just how the current Barcelona football team- widely lauded as the 'best team ever'-came to redefine the beautiful game. The journey begins straight after the 2011 Champions League final and features interviews with the players who played in that memorable game at Wembley. But there's also a focused look into the club's 1980s triumphs: an epoch, which inspired the domination later to follow.

The Girl who kicked the Hornets' Nest (Stieg Larsson)
Book number three in Stieg Larsson's enthralling Millennium Trilogy, the Girl who kicked the Hornets' Nest, will continue to enthral crime fiction fans who simply adored Larsson's first two predecessors The Girl with the Dragon Tattoo and The Girl who Played with Fire.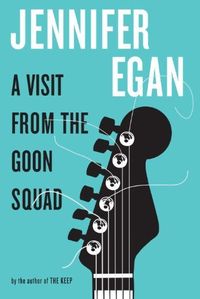 A Visit from the Goon Squad (Jennifer Egan)
Winner of the Pulitzer Prize, this brilliantly entertaining novel about memory, time, art and how humans innately converse and connect will certainly induce fits of laughter!
Henderson's Boys: Secret Army (Robert Muchamore)
An exciting read for younger boys (aged 7+) certainly: Secret Army follows a group of British secret agents, known collectively as 'Henderson's Boys', working undercover and planning sabotage operations against enemy forces during the Second World War, in 1941. An ideal read for wannabe action men, Secret Army is just one of a series of books following the group into military combat.
Wideacre (Philippa Gregory)
Philippa Gregory's Wideacre, the first in a trilogy called…the Wideacre Trilogy, is a tale of passion and desire set in old England. Ooh-er. A emotional story set in countryside, this is heady mix of sexual lure, scheming minds and horrible crimes!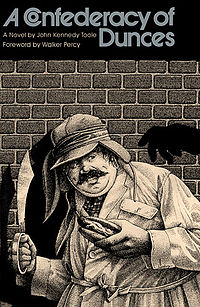 A Confederacy of Dunces (John Kennedy Toole)
The hilariously funny A Confederacy of Dunces follows the exploits of Ignatius J. Reilly, a flatulent, scornful Masters Graduate attempting to rid the world of infuriating dunces! Definitely one for Dads.
The Little Book of Chat-up lines (Stewart Ferris)
Ibiza, Majorca, Zante… they're all holiday hotspots for amorous young men these days. Even cheap Tenerife holidays offer lads a suitable playground for a game of kiss chase with the ladies. But sometimes even the most confident need a helping hand when it comes to breaking the ice. So this pocket-sized book aims to inspire and animate those struggling to impress the women of their dreams.
Little Women (Louisa May Alott)
Little Women is one of the best-loved children's stories of all time. Based on Louisa May Alcott's own childhood experiences, the book describes the family life of four sisters- Meg, Amy, Beth and Jo- living in a small New England community. Teenage girls will love it and will provide lasting memories.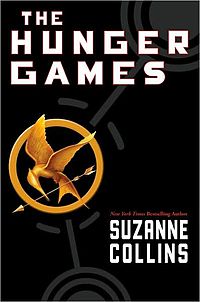 The Hunger Games (Suzanne Collins)
It may have just been adapted for the silver screen but The Hunger Games book is a definite for any teenager embarrassed to be stuck on holiday with their parents. The story follows obstinate sixteen-year-old Katniss Everdeen as she is forced to represent her district in the annual Hunger Games, a futuristic gladiatorial fight to the death broadcast live on television. Hugely popular among children and young adults, The Hunger Games is the first in a compelling trilogy.
Agent ZigZag: The True Wartime Story of Eddie Chapman: The Most Notorious Double Agent of World War 2 (Ben MacIntyre)
A great read for those who love a true wartime tale. Agent ZigZag retells the amazing story of Eddie Chapman, a petty pre-war criminal who initially offered his services to Nazi Germany, as a spy and traitor, only to become a British double agent later in the Second World War. This book is full of fascinating facts and information, which are sure to be repeated later on at the dinner table!