If you're looking for some different holiday ideas, unique beach holidays, or some holiday destinations you might not have considered, here are a few suggestions on how to make your next holiday a bit more interesting…
Turtle watching in North Cyprus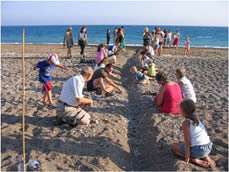 Holidays in Cypus provide a unique opportunity to see rare and protected baby green turtles hatching and taking their first steps towards the sea. Alagadi Turtle Beach in North Cyprus is a protected area for these endangered Green and Loggerhead Turtles. The Ministry of Environment of North Cyprus works together with The Centre for Ecology and Conservation at The University of Exeter in Cornwall to monitor these creatures and work for their survival. The Society for the Protection of Turtles (SPOT) also works with teams from British universities to study nesting sites and release baby turtles securely into the sea at this "Turtle HQ". For a completely unique and rewarding holiday experience, watch and help the turtles at Alagadi beach by joining the SPOT team on their nightly surveys of hatching activity.
Whale and dolphin watching in relaxing Portugal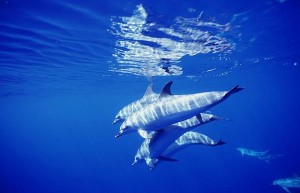 If you want peace and relaxation, Portugal is the place for you. Sagres is a small town in the Algarve region of Portugal, in the far south-west. Although not exactly a hidden gem, Sagres has largely escaped the over-development which has made its way through most of the east coast. If you're looking for all-night parties, beautiful buildings, cobbled streets and tonnes of activities, this probably won't be the holiday destination for you, although there are great areas for surfing and diving along the coast to the east of the town. By far the best activity in this area is whale and dolphin watching, which you can do from the port of Porto de Baleeira, where boat trips are offered regularly during the summer months.
Goa Beach Holidays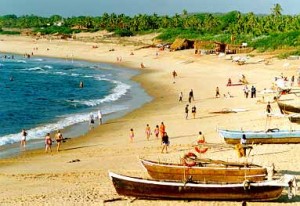 Goa holidays are wonderfully unique thanks to long stretches of white sands, colourful bazaars, beautiful waterfalls, incredible food and fantastic nightlife. Goa nightlife is legendary; despite there being controls on loud music being played in the towns, the party atmosphere is very relaxed and is often found on the sandy beaches that wind along the coast.
Goa is home to the Anjuna flea market, which attracts traders from all over India every Wednesday to haggle and barter for their wares. The market has a great atmosphere, even if you're not looking to buy anything. The beach at Anjuna is also a renowned party hangout attracting clubbers to the mile long stretch of bars and cafés that line the front.
Gambia Beach Holidays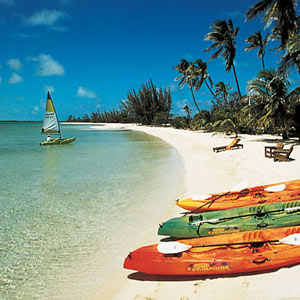 Gambia has gorgeous sandy beaches, wonderful craft markets and an exotic culture. Gambia straddles the West African coastline and the River Gambia, and although it's officially the smallest African nation, it still boasts an area of over 6,000 square miles – plenty of room for some outstanding summer and winter sun holidays. Gambia holidays have a special appeal because the country is relatively new to the tourist industry, and there are less tourists than in more common holiday destinations, making holidays in Gambia that bit more special.
Watersports in Greece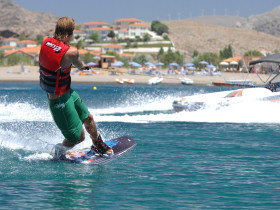 Many people are perfectly happy just lying beside the Mediterranean. But if you fancy doing something in it, on it or under it, consider a watersports holiday, where everything from sailing to diving, windsurfing to waterskiing, is on the menu, as well as land-based activities like tennis and biking. Kardamena Water Sports Center in Kos is the biggest beach entertainment operation on the island, and one of the largest in the whole country.