So you're planning a lovely, relaxing weekend getaway and then the sudden realisation hits you that you need to pack…
Not only that, but you've just remembered you're only allowed hand luggage. Not to worry – we've got some handy tips and tricks to make your holiday packing process a lot easier and stress free.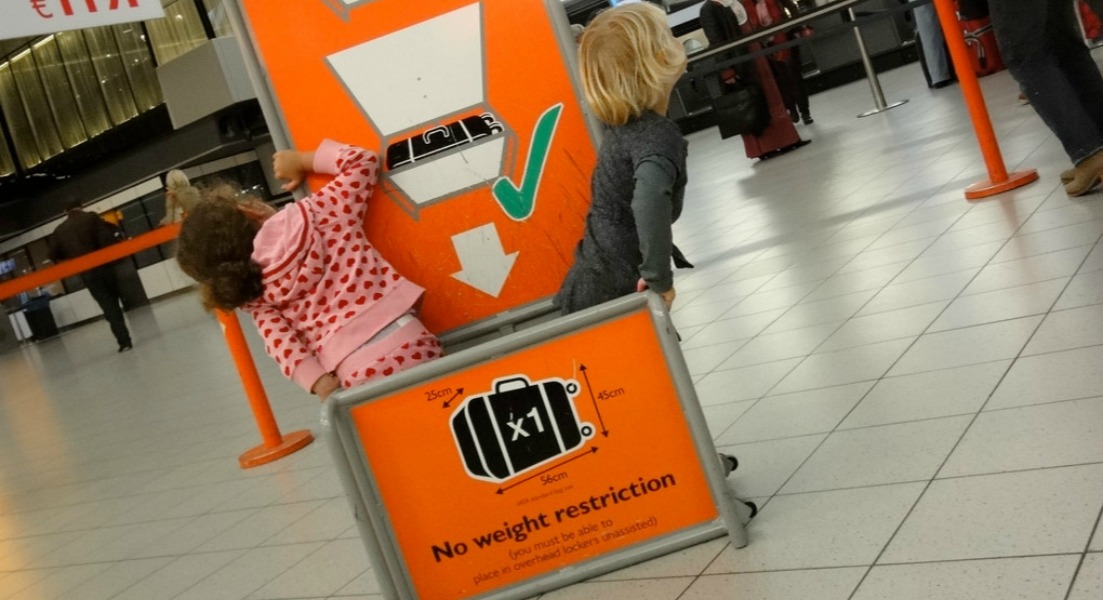 Check your hand luggage size restrictions
Some airlines not only have size restrictions on your hand luggage, but they also have weight restrictions. Unfortunately, these restrictions differ from airline to airline and it does become confusing. Make sure you check this information with your travel provider well in advance, so that you have time to plan if you need to get a different case that conforms with these regulations.
Wear your heaviest items
Packing light is essential. Don't try and cram your heaviest shoes, or jackets into your luggage. Wear them to the airport. You can always take off your jacket and carry it around with you, and this means you don't have this added weight in your case. You've got more room for fun stuff like swimwear.
Take what you need in your hand luggage
There's always that urge when you go on holiday to take everything but the bathroom sink. So, our first tip would be to limit what you take. Whether that be toiletries, clothes, shoes or accessories, just remember you're only going for a short holiday, and you can't possibly get through 47 different outfit combinations, not matter how hard you try. Outfit planning is a dream. Put together enough outfits for each day you're on holiday for, plus one extra. This means that you can swap and change different items to create different outfits.
Check liquid restrictions
If you're only taking hand luggage, the ruling against liquid containers holding anything more than 100ml can cause a bit of an issue. You're also limited to a clear plastic bag which is only 20cm x 20cm wide, so you have to be strategic in how you plan this. We would recommend that if you're going with a friend and you can share your allocation between you, then do so. But also remember you can buy your toiletries when you get there.
Do you have any tips for travelling with hand luggage only? Let us know!
This article was written by Sophie Somers who spent the day with our digital marketing department as part of our work experience competition. Sophie also has her own blog, which you can see here.