Gran Canaria's got it all – sun, sea and salty potatoes. But what else is there to indulge in when on the tropical island? We've put together our favourite Canarian flavours as a guide of must-eats when visiting the home of beautiful beaches and totally tasty cuisine.
Potatoes
When you think of Canarian food, papas arrugadas are usually what come to mind. Translating directly to "wrinkled potatoes", this famous dish is made up of salted boiled potatoes, which are usually served to accompany meat dishes. They can also be eaten with mojo, a very popular and very tasty sauce made from chilli, garlic, oil and other spices that vary throughout the island.
Cheeses
Cheese lovers are in for a treat, as Gran Canaria is known for its variety of cow, sheep and goat cheeses. Queso de Flor Guia is a delicious semi-hard to soft cheese made from a combination of cow's and sheep's milk. Another popular choice is queso tierno, which can be natural or smoked, is great in salads and makes for a lovely breakfast with a spot of honey.
Meat
Traditionally, goat has been the most popular meat of the island, being used in the classic Canarian dishes. However, modern day Gran Canaria now has a great range of meats available. Typically served in a tapas style, pata asada is a slow cooked pork dish, lightly salted and eaten cold. For anyone who likes to eat liver, you're in for a treat with carajacas – strips of marinated liver with hints of garlic, paprika, cumin and more. Between august and November, you can also sample conejo en salmorejo, a delicious yet spicy marinated rabbit dish.
Fish
Commonly found on restaurants' menus is pescado de barquilla, which translates into 'fish from small boats' and are usually served fried. Gran Canaria may not have a great range of local seafood due to the deep waters surrounding the island, however, squid and octopus are locally caught and make delightful dishes such as chipirones con mojo verde – flash fried squid served with a tasty green mojo sauce.
Stews
Hot stews in a hot country? Oh, yes. Gran Canaria is home to some exquisite broths and stews, including the potato, chickpea and meat stew Ropa Vieja. Filled with a variety of spices and flavours, Garbanzada a lo Canario is another chickpea based stew with tomatoes and garbanzos in, a real taste sensation.
Vegetables
Another hot dish to look out for is potage, a delightful thick soup made from mixed vegetables, usually served as a starter. For something a little more adventurous, berenjenas fritas con miel de palma are aubergine chips with the very popular Canarian syrup miel, made from the sap of palm trees. A fantastic mix of savoury and sweet.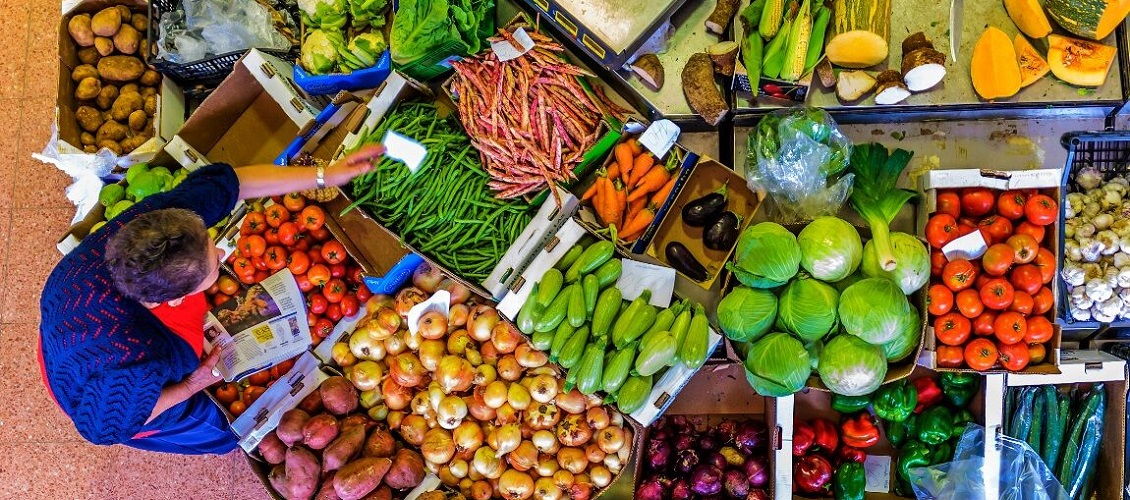 Fruit
A tropical climate means sweet, tropical fruit. Mangoes, papaya, cactus fruit and guava are just some of the fruits found on the island. Bananas are the most popular fruit grown in Gran Canaria and are used as more than just a healthy snack. You'll find fried bananas and bananas with gofio – a Canarian flour made from roasted grains and plants.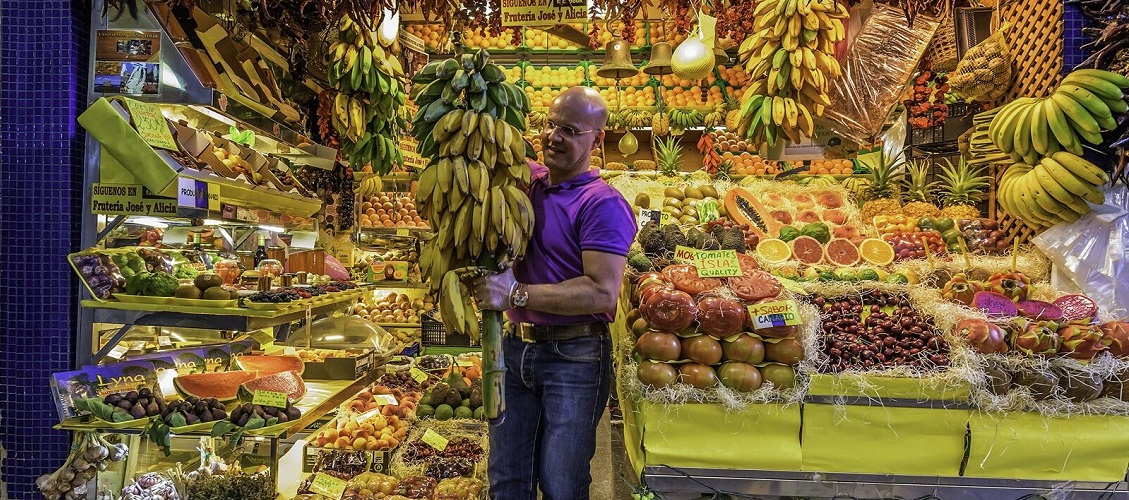 Dessert
Saving the best 'til last, the country's sweet treats are nothing short of delicious. Flan de la casa is an egg custard type dessert, typically served with caramel topping and whipped cream. Polvitos uruguayos is a type of cheesecake with dulce de leche and sprinkled with meringue. Also, if you visit the trendy, foodie market Mercado de Vegueta in Las Palmas, you can try the oh-so-yummy churros dipped in hot chocolate.
Hungry for a holiday? Check out our Gran Canaria page for more inspo!