Although we believe the perfect holiday consists of sun, sea and sand, golfing is also an extremely popular favourite with holiday makers when on their summer getaway.  So to celebrate Golfing Day we've put together our best selection of hotels for golf lovers to stay in whilst on holiday…
This 5* hotel in Tenerife is perfect for those who want to spend their days practicing their swing. The 27-hole golf course is just a short distance to the hotel meaning you can split your time between relaxing in any of the 8 swimming pools on site and playing.
This hotel is one of a kind in the Algarve as guests can step right out of the hotel and start to play on it's three courses. If you like to play surrounded by breathtaking views in a calm and tranquil setting, this is the place for you. Fancy a day off? Try the large outdoor swimming pool or take the free shuttle bus to the beach and enjoy pedal boats, waterskiing and more…
La Finca Golf & Spa Resort is located within a golf course and offers 5* accommodation in the heart of Alicante. The resort boasts 3 golf courses along with a spa, gym and sauna. If you don't want the fun to end after your game ends, head to the resort's very own nightclub and enjoy a cocktail and some live music…
Situated in Majorca, this luxury hotel is surrounded by beautiful gardens offers guests a choice of four large golf courses. The spacious and well maintained grounds also offer two swimming pools, tennis courts and a fitness studio so if you're looking for a relaxing holiday with a sporty flair, stay here…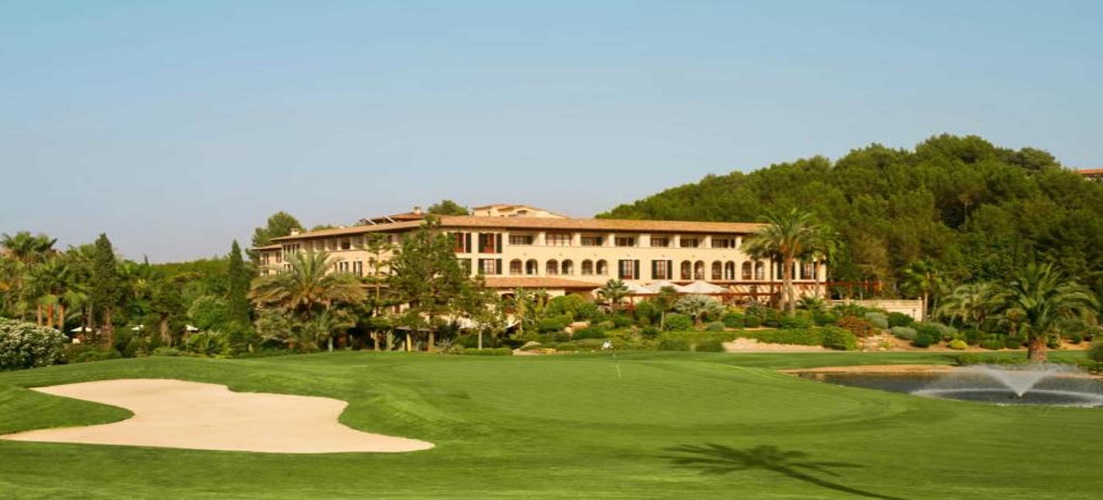 So there you have our top picks for the best beach holidays for those who are looking for some inspiration this golfing day. If you're looking for something a little different, you can search for more beach holidays here.