Majorca, Marbs or Mykonos…wherever you're jetting off, don't worry because GLOSSYBOX have curated the perfect guide to holiday beauty. Our multi-tasking picks can be thrown into your suitcase so don't forget to grab yourself a July 'Under The Sea' GLOSSYBOX that's filled with 5 beach babe essentials and an extra treat to protect your skin.
Subscribers can also enter our competition below to win a £500 holiday voucher to put towards the holiday of your dreams!
Exfoliate to get a glow
An exfoliator is the perfect way to give your skin a glow and to prep for your holiday! Some Glossies will receive the incredible Triple Microdermabrasion Face Polish from Exuviance in their July edit, which recently won the Attract Beauty Award for Best Exfoliator! It's been developed in the US by the Doctors who originally discovered the wonders of glycolic acid!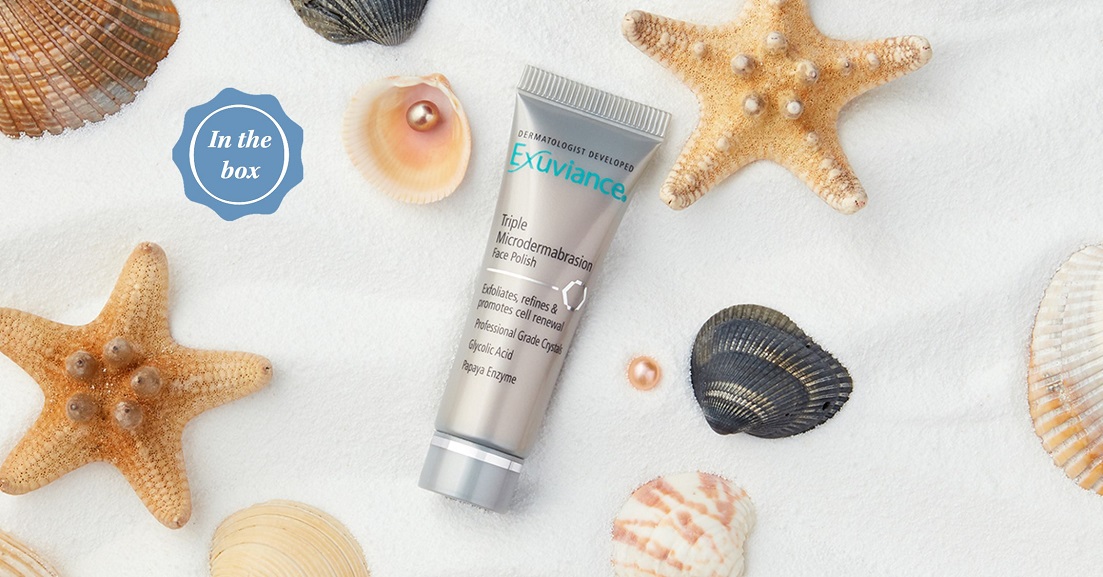 Loved by celebs like Jourdan Dunn, Jodie Whittaker and Arlene Phillips, it's highly sought after and it's no surprise – it's microdermabrasion in a bottle! It contains pure professional grade crystals used by dermatologists to smooth your skin and intensely exfoliate after just one use. This potent exfoliator is also formulated with papaya enzyme and glycolic acid which dissolves impurities, loosens dead skin cells and prevents congested pores revealing glowing skin. Plus, it smells amazing too!
Glossy tip: always ensure you are wearing a good SPF after exfoliating.
Sea salt hair spray
Go from the beach to the bar in style with this GLOSSYBOX exclusive. It's a Sea Water Hair Spray from Senhor Do Bonfim and it will help you to achieve the beachy mermaid waves you've been dreaming of!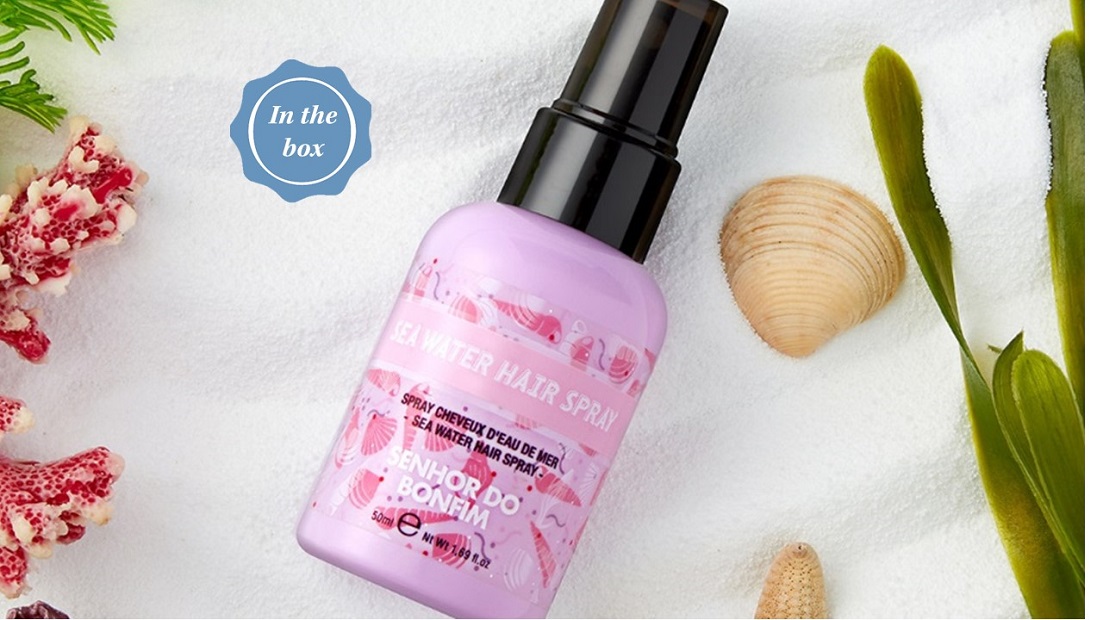 It's the perfect heat-free curl enhancer for that effortless, windswept 'I've not even tried' look. After shaking, we recommend spraying it onto damp hair and twisting some strands to create more texture. You can also spritz this onto dry hair to reactivate waves and add beachy texture. It's available to buy from 20th July or get it in our July GLOSSYBOX now.
Highlight and bronze
To achieve the bronzed and shimmering goddess look that Gigi Hadid is rocking in Mykonos this summer, you'll want a good bronzer and highlighter brush.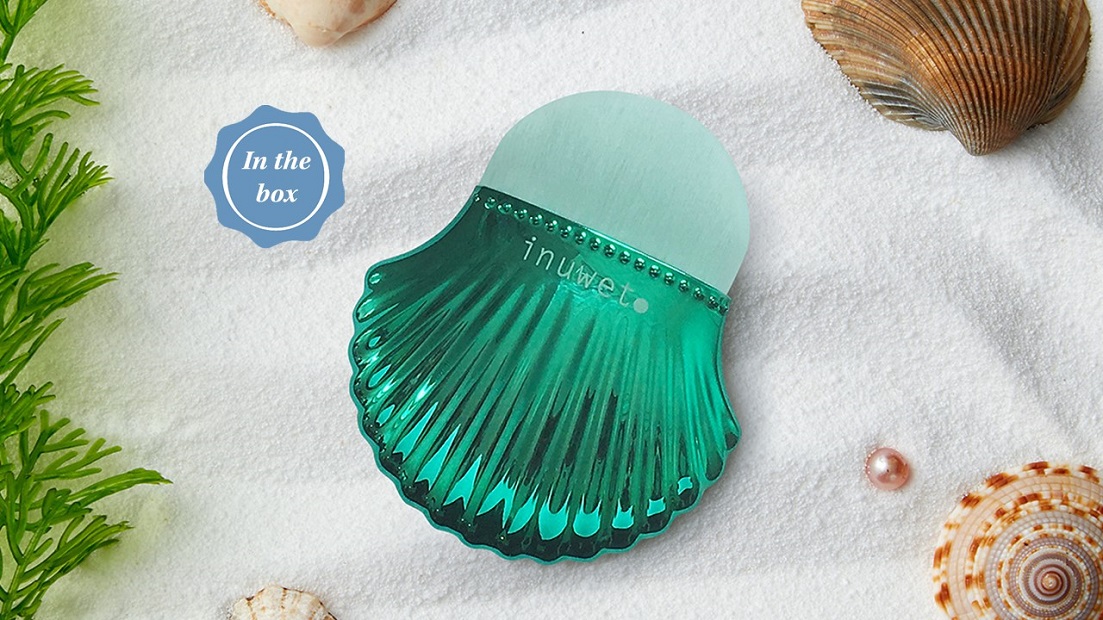 The Glossy resident makeup artist, Lucinka, used this gorgeous shimmering shell brush in the July GLOSYBOX to define her features and contour using CHANEL Bronzer, £40.
How to contour
Apply bronzer to places where you'd usually contour: under the cheek bones, on the hairline, the temples, the sides of your nose and your jawline.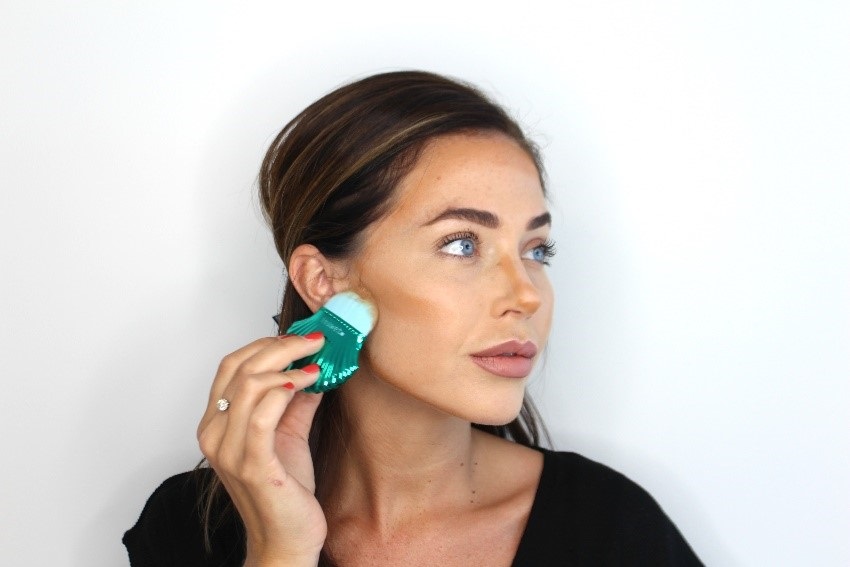 How to highlight
To get that summer glow, highlight your cupid's bow, your nose and your collarbones to add definition and shimmer for a special event! We love the MAC Highlighter Palette from the brand's Hyperreal range.

Emphasise your eyes with waterproof mascara
When you tone your foundation down on holiday, you really want to make your eyes stand out. For the daytime it's best to use a waterproof mascara as you don't want poolside panda eyes after you've been for a dip. Inside some of your July GLOSSYBOXEs is the waterproof I Love Extreme Volume Mascara from Essence.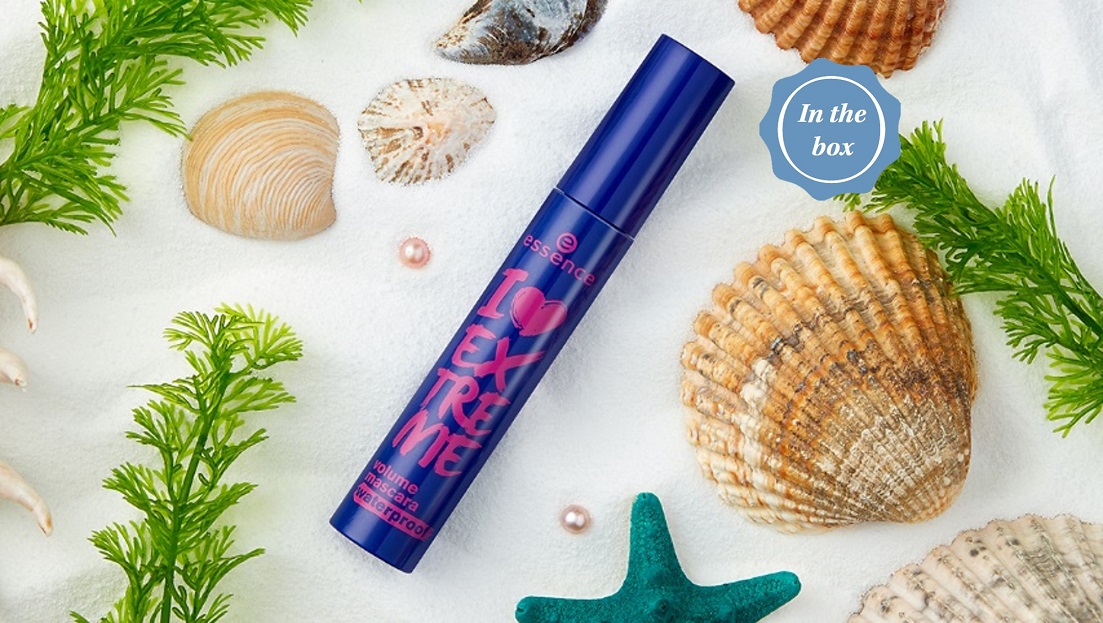 Not only will it result in ultra-black lashes, it's smudge-proof and will stay put in the pool. The extra-large brush coats each individual lash for extreme volume and length, so you'll look like you're wearing falsies.
A gentle cleanser
After a day on the beach and swimming in the sea, your skin needs balance so use a gentle cleanser that doesn't strip away all your skin's natural oils. The Dermalogica Special Cleansing Gel in some of your July boxes foams away toxins without leaving your skin feeling tight or dry.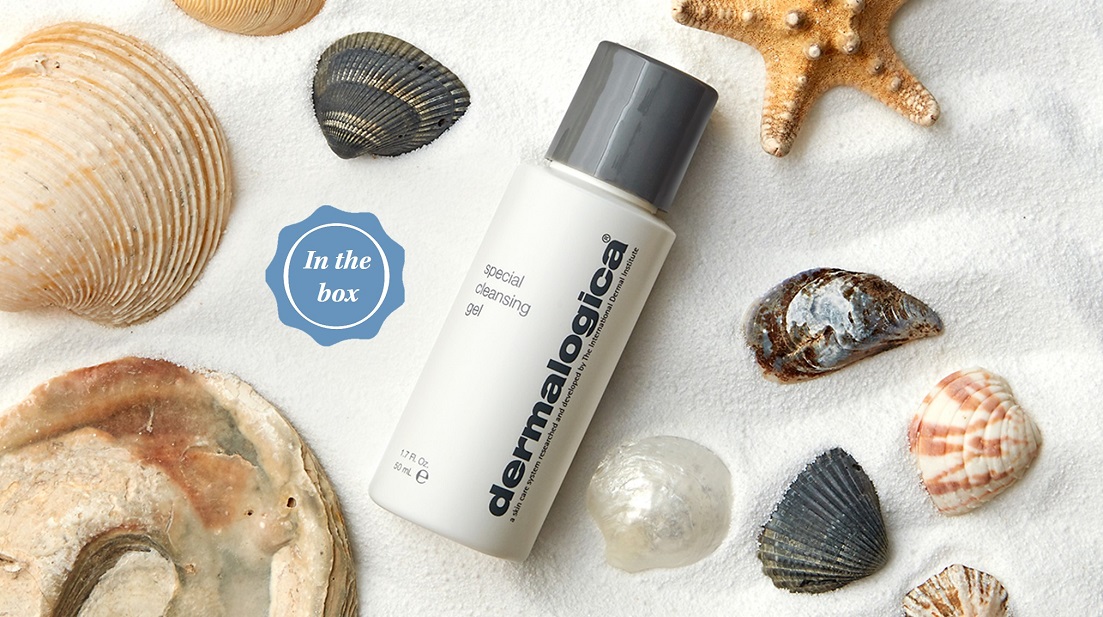 After the elements have played havoc with your skin, this cleanser will leave your skin feeling cool, calm and soothed. These anti-inflammatory properties are due to the balm mint and lavender extracts. What's more, it's soap free, cruelty-free and vegan!
How to use the gel:
Pump a small amount of cleanser into the palm of your hand
Gently work the gel into a deep cleansing lather and apply to your dampened face and throat
Rinse with warm water and repeat for happy skin
The perfect holiday scent
We love a light fruity scent on holiday! So in your July boxes we popped in two Body Sprays – one in Fizzy Berry, a fruity fragrance of tangy berry fizz with a dash of lemon and Coco Cocktail, an idyllic fragrance with notes of creamy coconut and tropical Madagascan vanilla. Both scents will transport you to a tropical oasis!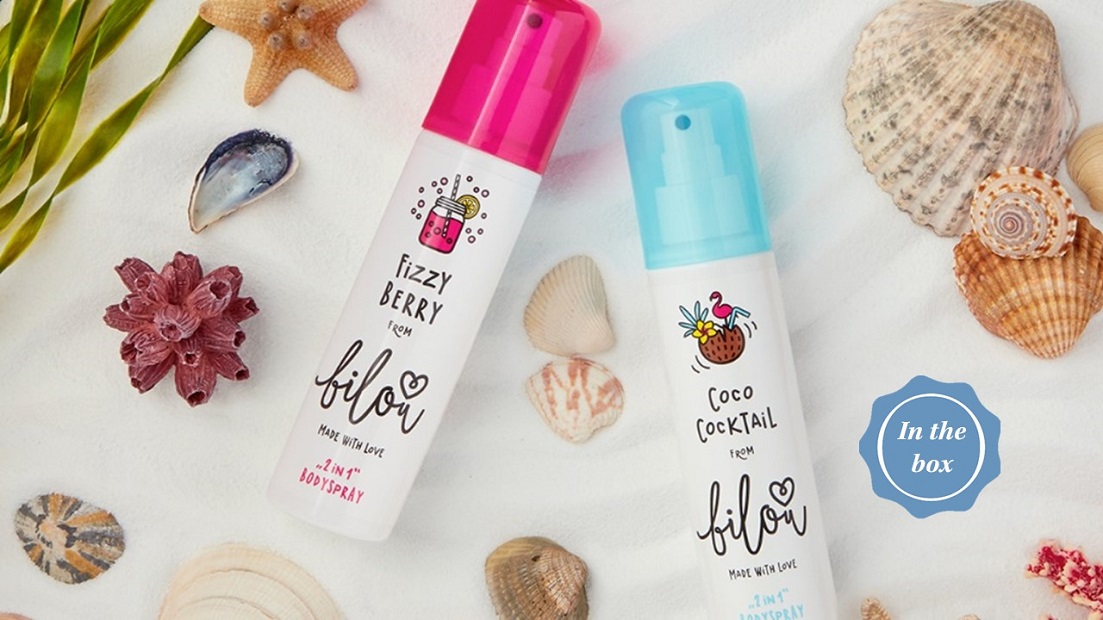 These gorgeous sprays can be used as a tropical fragrance or a gentle, nourishing deodorant too.
Bilou are a fantastic German brand founded by YouTuber and blogger BiBi, a.k.a bibisbeautypalace, who wanted to create a PETA certified, Vegan and cruetly-free range of cute body sprays.
"I love that the moisturising ingredients leave your skin feeling silky smooth and to top it off it's vegan!" Lydia Woodward – GLOSSYBOX Beauty Editor
A good detangling brush
Sun, sea and chlorine plays havoc with our hair – being a mermaid isn't all it's cracked up to be. Luckily, TANGLE TEEZER have launched a brand-new range just for that.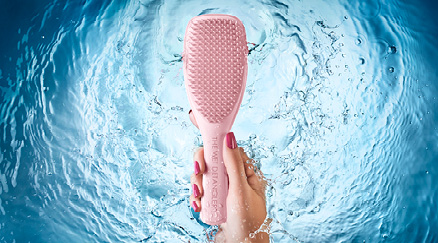 Their new WET DETANGLER is specialised to be used when your hair is wet. 325 unique teeth that flex over tangles and knots with every single stroke, hair is quickly detangled and breakage is minimised!
Pack a good toothpaste
This toothpaste inside our July box is a dentist's dream and is praised by Vogue and Vanity Fair. The incredible Enamel Science™ Advanced Toothpaste from REGENERATE is the first toothpaste of its kind to regenerate enamel and reverse the early erosion process.*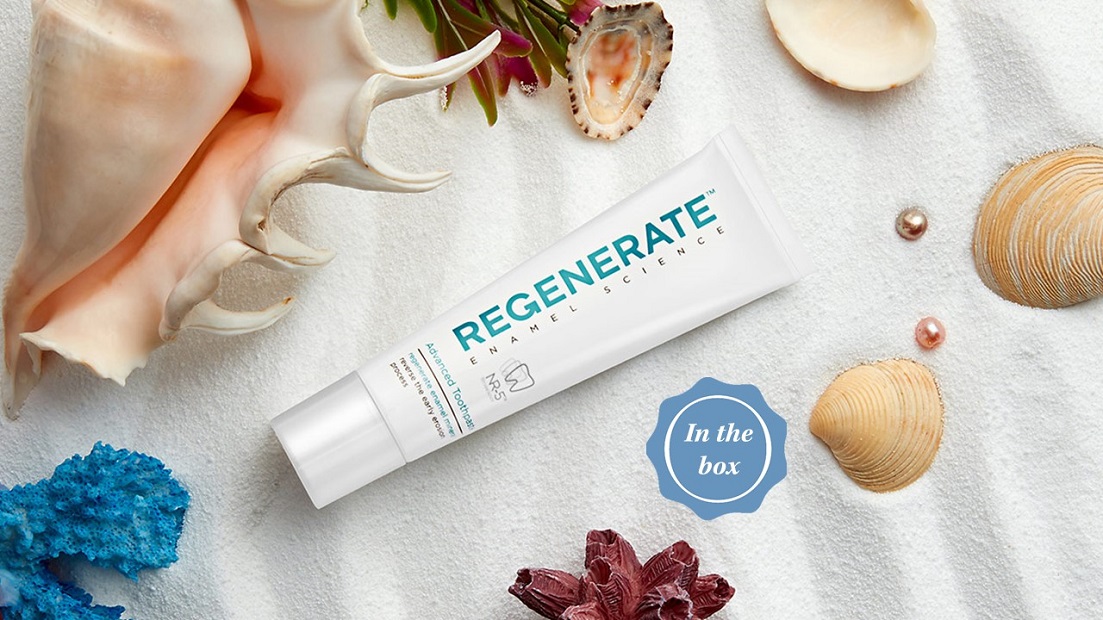 The ingredients form a fresh supply of enamel minerals, which wrap around your teeth!* What's also amazing is that it actually reverses the early erosion process, helping to keep your teeth strong and healthy.* It's a handy addition to your handbag or suitcase and once you've tried it you won't go back!
Finally, fake it don't bake it
Don't damage your skin for the sake of a tan when you can fake it so easily these days. As you know, we love Tropic Skincare because all it's cruelty-free, vegan friendly and naturally derived! The Sun Drench Overnight Tanning Mousse + Tanning Mitt is an award winner and we love to use it to top up our tan and to get a radiant glow. Another tan cheat is to add a few drops of Sun Drops Gradual Tanning Facial Serum that's loved by GRAZIA to your moisturiser for an extra glow.

A good sun cream
We've included a little EXTRA treat to protect your skin during the summer months! This is the perfect introduction to the new Duo Defence Sun Lotion range from Hawaiian Tropic, which not only contains high UV protection, but also includes an anti-pollution layer for 'duo defence'. Infused with green tea extract, mango, guava, papaya and passion fruit, it instantly transports you to the tropics. Remember to apply sun lotion 20 minutes before sun exposure and reapply frequently.

Enter Our Competition with OntheBeach.co.uk
onthebeach.co.uk have partnered up with GLOSSYBOX UK so Glossy subscribers have the chance to win a £500 voucher to spend on the holiday of their dreams. It's your choice so enter on the GLOSSYBOX Facebook and Instagram page 18th July.
Let's get packing!
These products are holiday essentials that are super useful to throw into your suitcase! Most of the products mentioned are inside the July Under The Sea themed GLOSSYBOX. Get your hands on them and become the ultimate beach babe by joining GLOSSYBOX here to receive our latest beauty edit of 5 tropical treasures plus an extra treat delivered directly to your door.
*Acts on early invisible stages of enamel erosion by restoring its mineral content and micro hardness with regular use. Clinically proven.
By Lydia Woodward, GLOSSYBOX Beauty Editor