We might be beach experts, but we're getting into the football spirit, too. It's almost time for the long-awaited kick-off, and whilst we're rooting for our home teams, we're also daydreaming about the sunny, overseas nations that we're going to be taking on. This weekend's match will see England go head-to-head with Croatia, and although jetting off for some celebratory sunshine might not be on the cards right now, we're here to give you a virtual tour. What better way to get game-day ready than to see how well you really know our first opponent? Whether you're a beach lover through-and-through or an off-the-beaten-track kind of explorer, this European gem has plenty to offer for everyone. Here's everything you need to know about beautiful Croatia…
Location
You'll find Croatia in central and south east Europe, in the Balkan Peninsula along the coast of the Adriatic. It shares borders with Slovenia, Hungary, Serbia, Bosnia, Herzegovina and Montenegro, and is directly opposite the 'calf' of Italy's boot.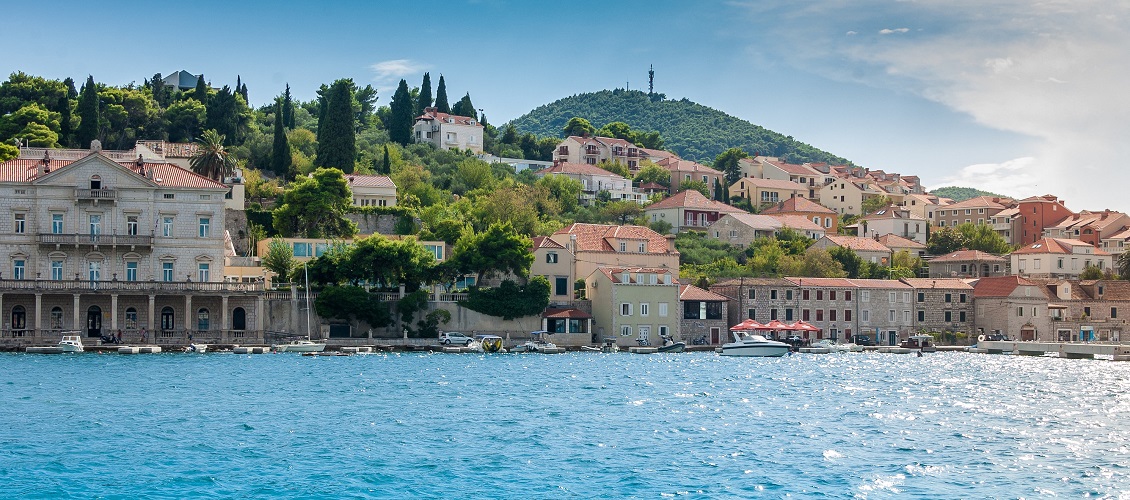 Local lingo
The official language of Croatia is, unsurprisingly, Croatian, which uses the Latin alphabet and consists of three dialects – Shtokavian, Kajkavian, and Chakavian. If you're looking to brush up on your Croatian, then here are some phrases to get you started:
Hello – Bok
Yes – Da
No – Ne
Please – Molim
Thank you – Hvala
Weather
Thanks to its impressive coastline, Croatia has a typically Mediterranean climate with hot, dry summers soaring into the late 20s °C and often creeping into the 30s °C, whilst winters can be wet but still fairly mild. August is typically the hottest month of the year, offering plenty of sunshine per day, and sea temperatures of around 25°C. Unlike the UK, the summer temperatures often linger well into the autumn months, with October and November averaging at around 16°C, which is perfect for those looking to explore or enjoy a winter swim.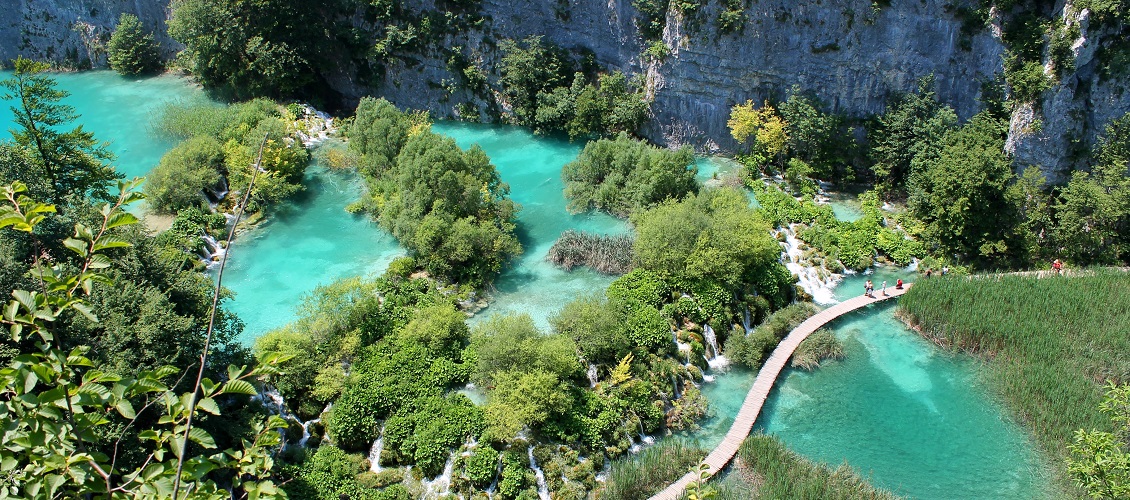 Best bits
With almost 2000km of coastline and over 1000 islands to choose from, it's no surprise that Croatia has become one of Europe's fastest-growing holiday destinations. Taking the time to explore some national parks is a must for your Croatia travel plan. There are plenty of them dotted across the region, and with their tumbling greenery and turquoise water features, they really are like something from a storybook. Plitvice Lakes National Park is one of the country's most visited attractions, complete with beautiful hilltops which envelope a series of lakes with vibrant emerald waters. You can wander the park by foot or take a boat ride across the lakes for a truly magical experience. Krka National Park is another popular spot, and it's an ideal pit-stop if you're exploring the Dalmatian cities. This park is bursting with verdant landscapes and splashing waterfalls where you can enjoy boat trips or a freshwater swim. What better way to cool off from the sunshine?
Meanwhile, history buffs can explore Dubrovnik and its iconic Old Town Walls. The walls, originally intended as medieval defense, lead the way to a cultural tour of the city, complete with ancient architecture and old fortresses along the way. Croatia's swoonworthy scenery extends to many of its neighouring islands, too, including the Dalmatian islands. Here, the city of Hvar takes centre stage with its car-free Old Town, giving you plenty of opportunities to weave between souvenir shops and seafood restaurants, whilst admiring the views of the picturesque fishing harbour.
Best beaches
If you've got your heart set on sun, sand and sea, then don't worry – Croatia has a lengthy coastline and a wealth of seaside towns up its sleeve to keep you satisfied. Bačvice Beach in Split is a popular choice with locals and tourists alike, thanks to its sloping sands, shallow waters and abundance of surrounding cafés and shops. Zlatni Rat is another hotspot, located on the island of Brac, just off the coast of Split. This long, pebbled beach is shaded by pine trees and is home to a waterfront promenade – and it's the country's top windsurfing destination! If this sounds too crowded for your liking then try heading a little further afield to Punta Rata along the Dalmatian coast, with its turquoise seascape and string of secluded coves, or lay down a towel at the oh-so-quiet Stiniva Beach on the island of Vis, which you can reach by ferry from Split.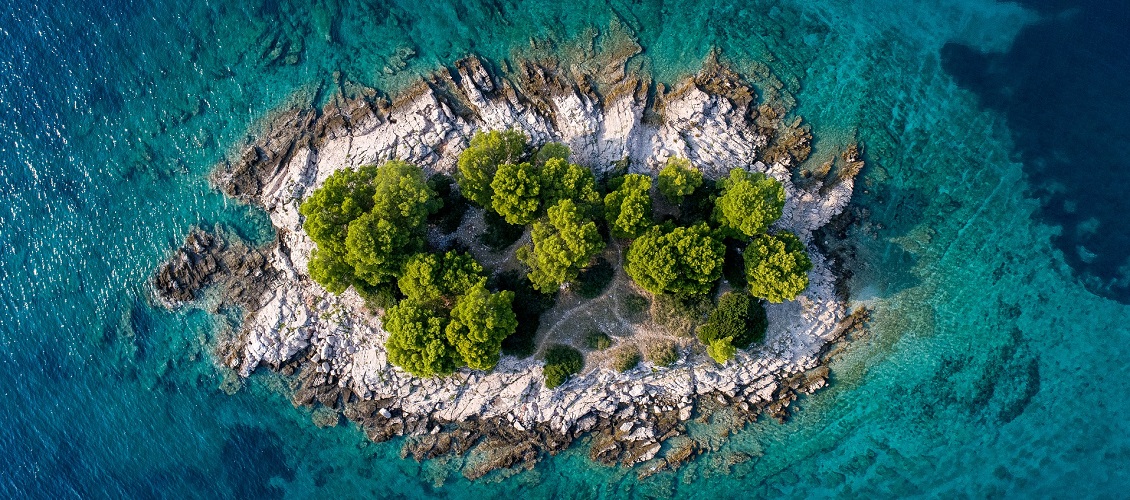 Best bites
Getting to know a destination by exploring your surroundings is one thing, but don't forget to let your taste buds explore too! Croatian food is largely seafood-based due to its location, with strong influences from Italian, Hungarian and Turkish cuisine. Black risotto is a dish that you'll find on many a menu, and it's not as gloomy as it sounds. This dish is made with olive oil, garlic, red wine and squid or cuttlefish ink, which is what gives it its velvety black colour. Another popular dish, particularly in Dalmatian households, is pasticada. This traditional beef stew requires a long and meticulous cooking process, enough to earn it the title of 'the Queen of Dalmatian cuisine', and it's usually served with pillowy-soft homemade gnocchi.
If you're looking for some grab-and-go street food, then ćevapi is your best bet. It involves mini pork or beef sausages which are grilled and stuffed into a pita-like bread with a tomato and red pepper sauce, sour cheese and onions. Fancy something sweet? Fritule might be your new favourite treat. These Croatian fritters are round in shape like a doughnut, made of eggs, flour, milk, butter and sugar. They come in a range of flavours too, sometimes incorporating raisins or grated apple.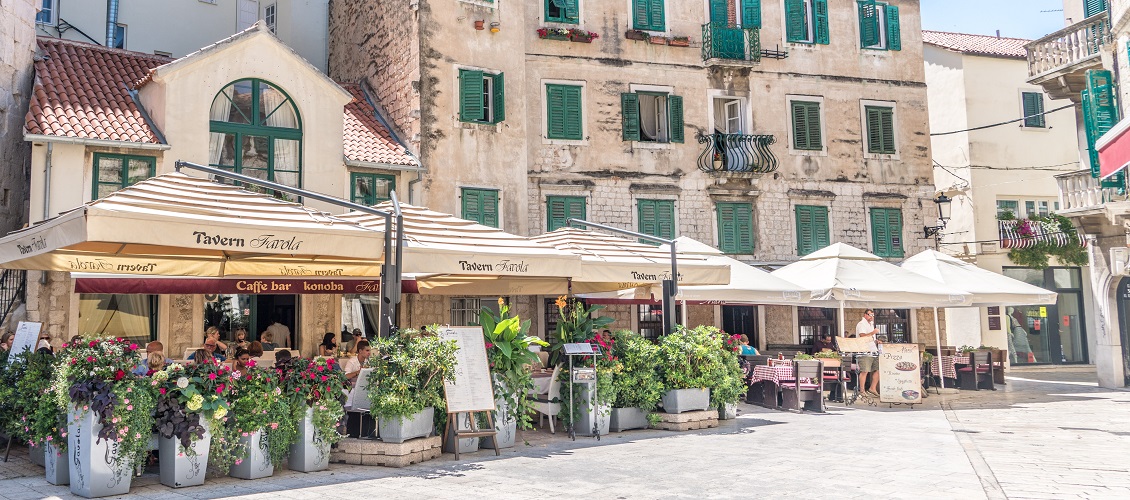 Fancy scoring yourself a sunny getaway? Check out our 2022 holidays.