We're always on the hunt for a good ol' beach holiday, and after staying at Best Negresco in Spain, we can confirm – it's a winner. A refreshing pool with sea views, a choice of sandy coves within walking distance and a restaurant where you can pile your plate high with chips, pasta and fancy desserts – what more could you want?! Nightly entertainment and cocktails on tap, maybe? Well – yep, you guessed it – it has those too. Here's an inside look at (Julie Andrews' voice) a few of our favourite things about this hotel…
Food, glorious food
This hotel might not be packed with different dining venues, but the main buffet restaurant more than makes up for it. From pastries and pancakes to cooked-to-order omelettes at breakfast, and loads of choice at dinner – including chips (always), croquettes (yes please) and various paella dishes (yum), your taste buds won't be disappointed here. Some of the staple dishes are on every single night too, like pasta with a choice of sauces. I personally always opted for the classic, smooth tomato sauce and it went down a treat every time. You can enjoy lunch in the restaurant, or – if like us you just can't peel yourself away from the pool (which, when we show you what it looks like, you'll see why) – then the snack bar is your best friend. You'll find self-service cocktails, soft drinks and beers (Estrella is the local), as well as snacks such as hamburgers, hot dogs, toasties and chips – all just a few steps from your sun lounger. Okay, enough now. We're drooling.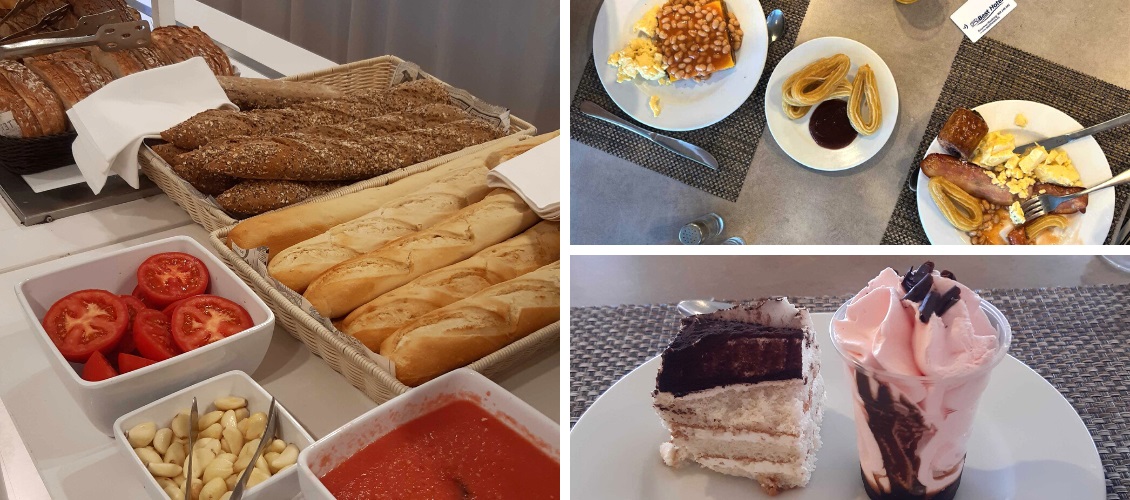 Pool with a view
There's no denying that the pool is the star of the show at this hotel. First of all – it's spacious and surrounded by plenty of sun loungers for chilling out on. Second of all – just look at it. You'll spot this bad boy as soon as you set foot in the hotel thanks to the floor-to-ceiling windows at the back of the lobby. Jutting out into the cliffside, you're guaranteed a sea view with your sunbathe, and who doesn't want that?! We're not about that earlybird lifestyle, either. We usually spent the morning exploring and plonked our pool towels down around lunchtime, and we never had an issue finding a sunbed. Winner.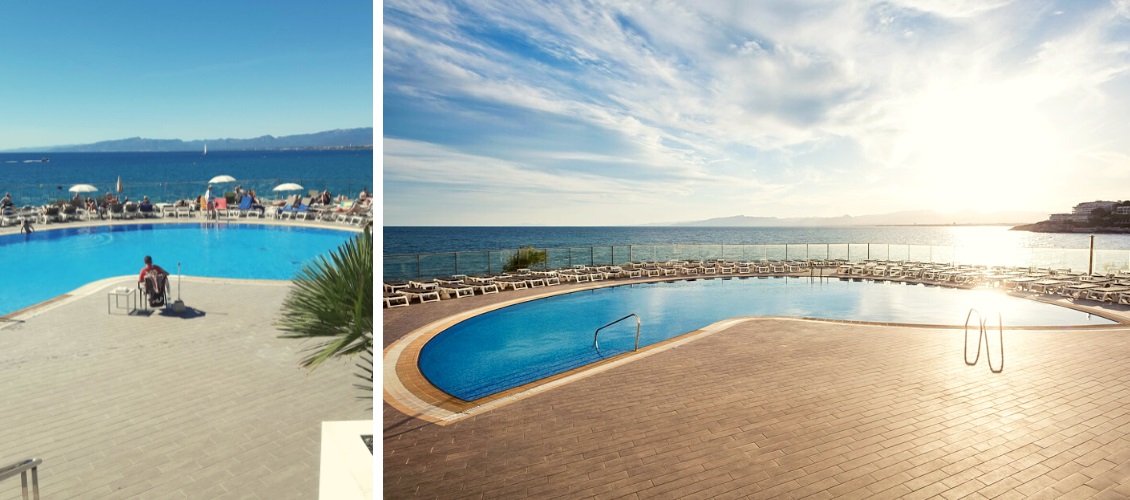 Looking for a beach? Take your pick!
Beach fans, you're going to love this hotel. You can forget about having one, single packed-to-the-brim beach. This hotel is located within walking distance of a whole menu of beaches, from small, sheltered coves to wider stretches of sand with seafront bars. Just wander along the coast in either direction from the hotel and it won't take you long to stumble upon a new sunbathing spot. We spotted several on our first day alone, but we picked Cala Font to lay down our beach towels. We headed there straight after breakfast and we were the only ones there! Even later in the day it remained pretty quiet. There are a few little shops and bars closeby, too. Oh, and we didn't fancy getting our pool towels sandy, so we snapped up some fluffy beach towels from reception for a deposit of just €10! Sorted.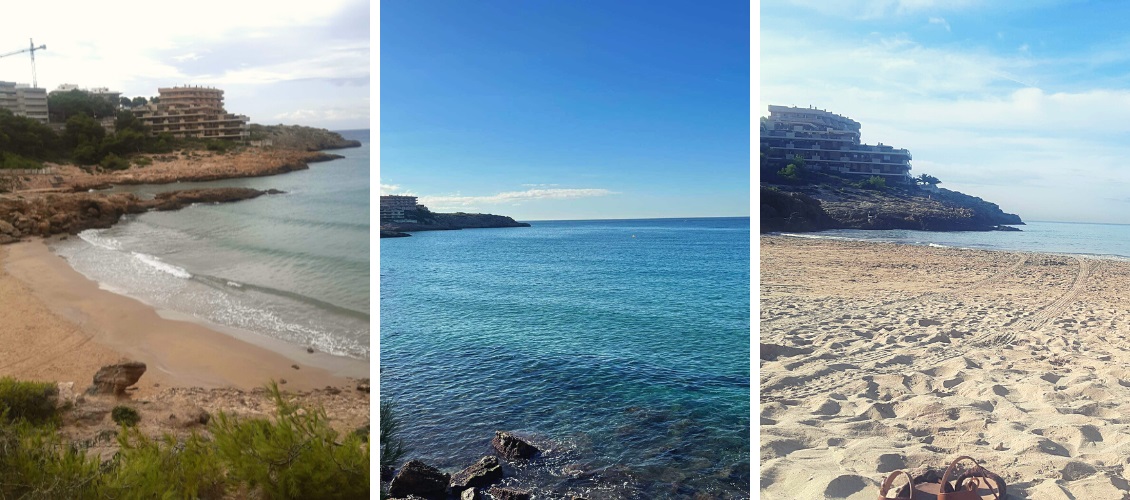 Views for days
As well as the picture-perfect pool area which we touched on earlier, the hotel itself is surrounded by snap-worthy scenery. Best Negresco is located right along Cami de Ronda – a winding coastal path that makes for a perfect morning wander. Grab your comfy shoes (there are quite a lot of steps!) and follow the path in either direction from the hotel – there are signposts all the way along to keep you on track. If you follow the path left from the hotel, you'll be taken along a rugged trail towards a little lighthouse, while following the path right follows a sturdy promenade with lots of steps along the way, eventually leading into the centre of Salou. Both routes are advertised to take around 30 minutes to an hour, but you might want to allow a little extra time for stopping to take photos, because trust us – there are some incredible sea views along the way.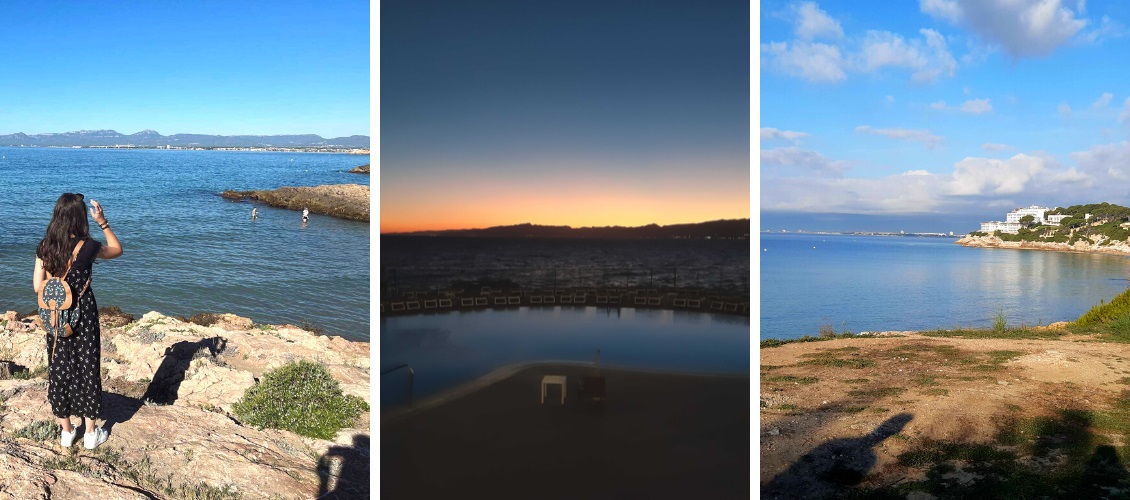 Steps away from Salou
Getting to Salou from the hotel couldn't be easier – if it's during the day, then you can simply follow the Cami de Ronda path by taking a right turn from the hotel and walking for around half an hour. You'll know you've reached the centre when you're greeted by the rather large and very Insta-worthy 'Salou' sign in rainbow letters. If you want to hit the town at night, then you can hop in a taxi for just €10! If you ask at reception then they'll even book it for you. There's a taxi rank smack bang in the centre of town too, so getting back is a doddle too. There are loads of little shops, cocktail bars and restaurants in Salou, so there's plenty to explore. The palm-lined boardwalk is the best way to take in the sights, and you won't want to miss the light-up fountains which come to life after sundown.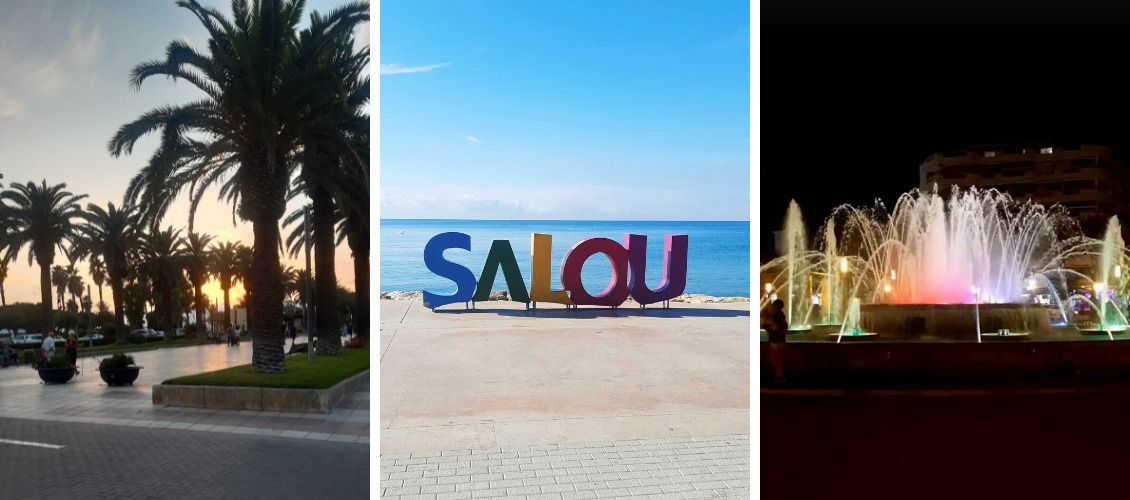 Can't wait to get your flip-flops on? It's not too late to book in some winter sun.