So you know about the famous beaches of Fuerteventura, the year-round sunny climate and the laid-back Spanish lifestyle – but how well do you really know this Canarian gem? We're super excited to present our top five things you didn't know about Fuerteventura. We guarantee that if you didn't want to already, you'll be booking a flight there ASAP.
1. Have you seen the beaches?
Fuerteventura boats an impressive 150km of gorgeous, sweeping sands and no two beaches are the same. From the dark, volcanic beaches of Las Playitas and Puerto Lajas to the Saharahan-gold stretches of Playa la Solapa and Corralejo's Glass Beach and pristine, white sands of Playa de la Concha and Flag Beach – you will never be short of somewhere to explore. This windy coastline also makes it a top destination for a variety of water sports such as surfing and kiteboarding. Top tip: Visit Cofete Beach and discover one of Fuerteventura's best kept secrets. This 12km stretch of virgin beach is accessed only via a long dirt track (so you will need a 4×4) but the experience here is 100% worth it. A wild and unspoilt beach with crystal clear waters and a stunning mountainous backdrop.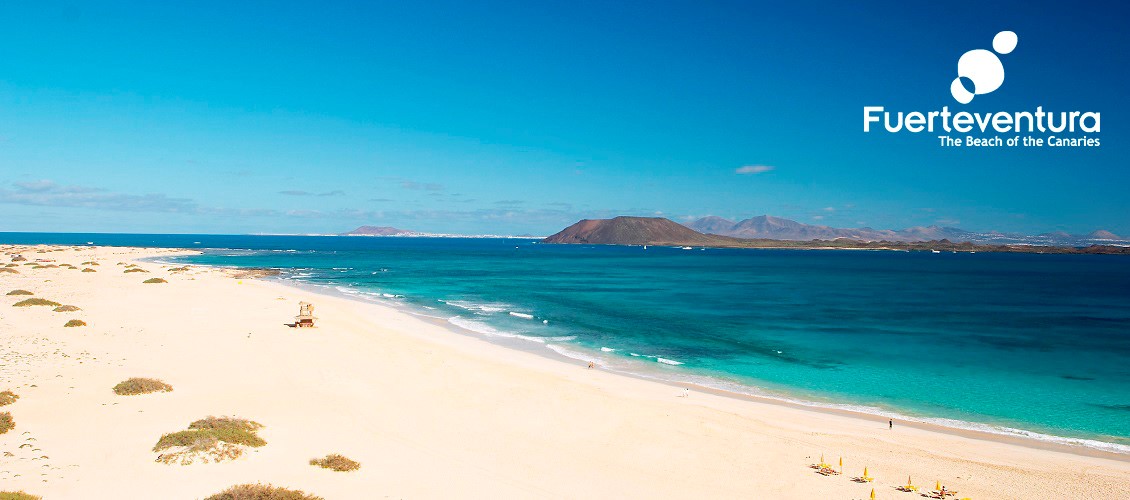 2. From strong breezes to famous cheeses.
Unless you're a bit of a cheese buff you'd be forgiven for overlooking the Canaries as big names in the world of cheese. However, if you think about the amount of goats inhabiting Fuerteventura it seems like a pretty obvious idea. And in case you didn't know – Fuerteventura is home to a lot of goats! A staple item of traditional cuisine here, Majorero (meaning 'Fuerteventura') is a semi-hard goat's milk cheese often served with a mojo dip for snacking, as a desert cheese with drizzled honey or grilled in many dishes. The cheese was recently entered into the World Champion Cheese Contest and scooped up the award for Best In Class with the highest overall score.
3. The land before time.
The lunar-like landscape of Fuerteventura is mesmerising. Formed around 20 million years ago, the mountainous terrain, deep craters and vast expanses of golden desert are a result of the volcanic eruptions that formed this unique island. The oldest town and historic capital, Bentacuria, was formed in 1404 and is definitely worth a visit. Wander the cobbled streets with their whitewash buildings, visit the many churches and take in this quaint town with its rustic charm.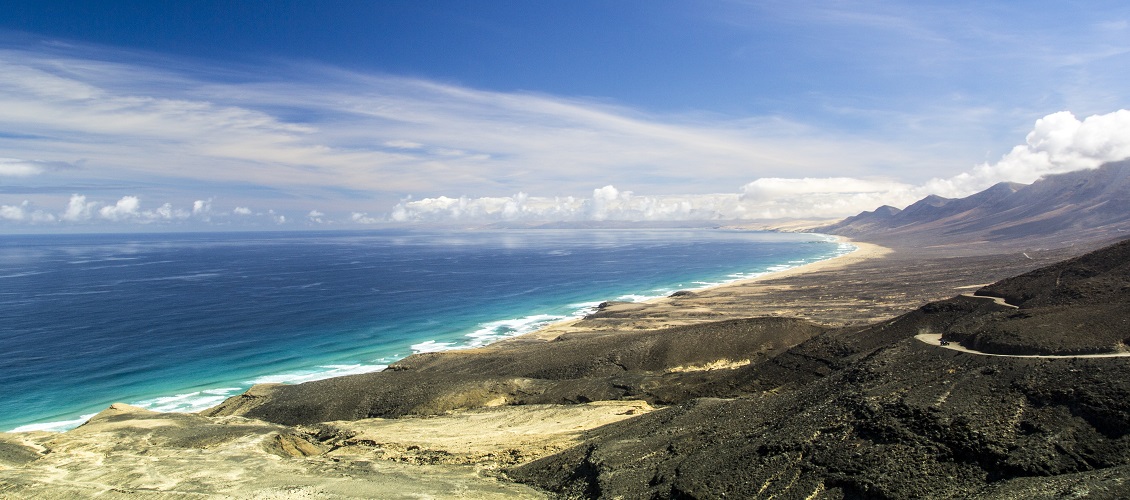 4. It's a nature lover's paradise.
Officially declared a UNESCO Biosphere reserve in 2009, Fuerteventura is teaming with wildlife and indigenous flora and fauna. Lose yourself in 48,000 hectares of volcanic landscapes, natural monuments and world-class views. The marine life here is pretty impressive too, with regular sightings of turtles, dolphins and whales. Take a trip out to sea and go dolphin watching on a glass bottom boat or learn to scuba dive and fully immerse yourself in the underwater world. Every year hundreds of turtles are released on Cofete Beach as part of a project to increase the number of loggerhead turtles in the area. For a truly unique experience, visit the turtle nursery in Morro del Jable.
5. It has been the star in many films.
The rugged landscape is a spectacle of its own and is often referred to as lunar, prehistoric or out of this world. It's no wonder then that Fuerteventura has featured in several Hollywood blockbusters. Ridley Scott's biblical drama 'Exodus: Gods and Kings (2014)' used the rough, arid terrain to portray an old Egyptian landscape while 'The Dictator (2012)' was filmed to portray a fictional North African country. The most recent big production filmed on the island was the new Star Wars spin off-off film detailing the life of a young Han Solo. Premiering earlier this year, this big-budget blockbuster shows the cosmic and space-like landscape of Fuerteventura truly come to life on the big screen.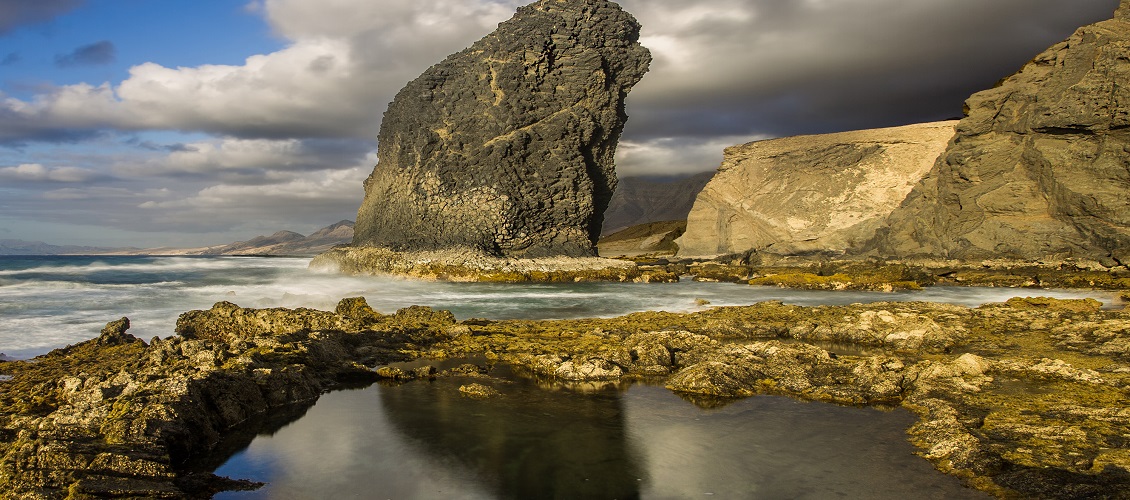 Home to sun, sea and sand 365 days of the year, Fuerteventura is a paradise island. So whether you're looking for a sun-soaked summer holiday or escaping the darkest depths of winter this sunny island will not disappoint.