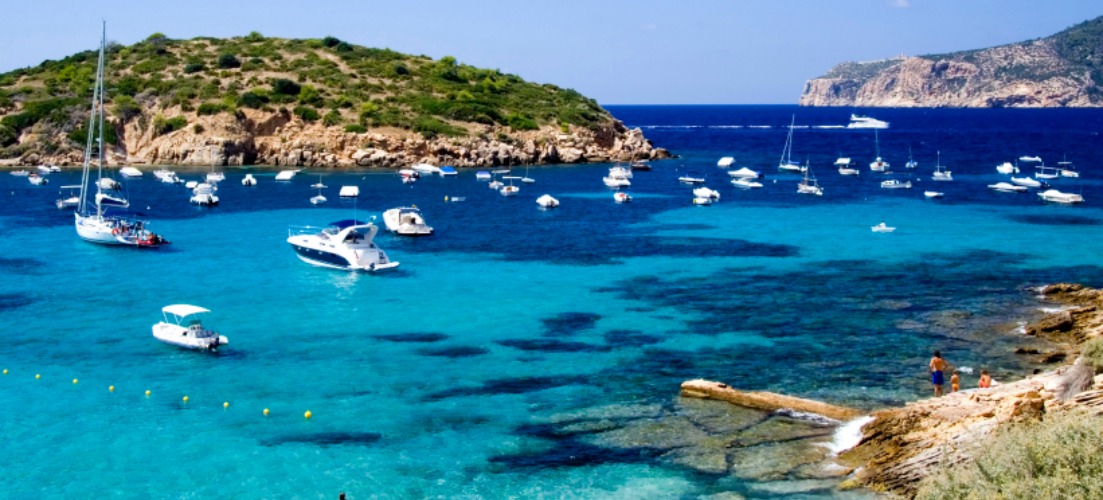 Majorca, or Mallorca as it is known locally, is one of the world's favourite holiday destinations. Over the last 50 years, Palma's airport has gone from receiving roughly 500,000 visitors in 1960 to 22,700,000 by 2011. It's no surprise as it's every family's holiday fantasy with gorgeous beaches, golden sands, vibrant night life and mouth watering foods.
But where to start in planning your perfect Majorca getaway? Simple. Use our family friendly guide and hand drawn map of the island to view all of the must see attractions, and plan your trip of a life time.
Bon voyage!
Majorca basic information, fun facts and trivia:
Majorca has a native population of 777,000+ (London has around 8,174,100)
Almost half of the population of Majorca live in Palma
Main Language – Spanish / English spoken
Currency – Euro
Time – GMT/BST +1 hour
Airport – Palma, Son Sant Joan
Flight time – Just over 2 hours
Emergency services – 112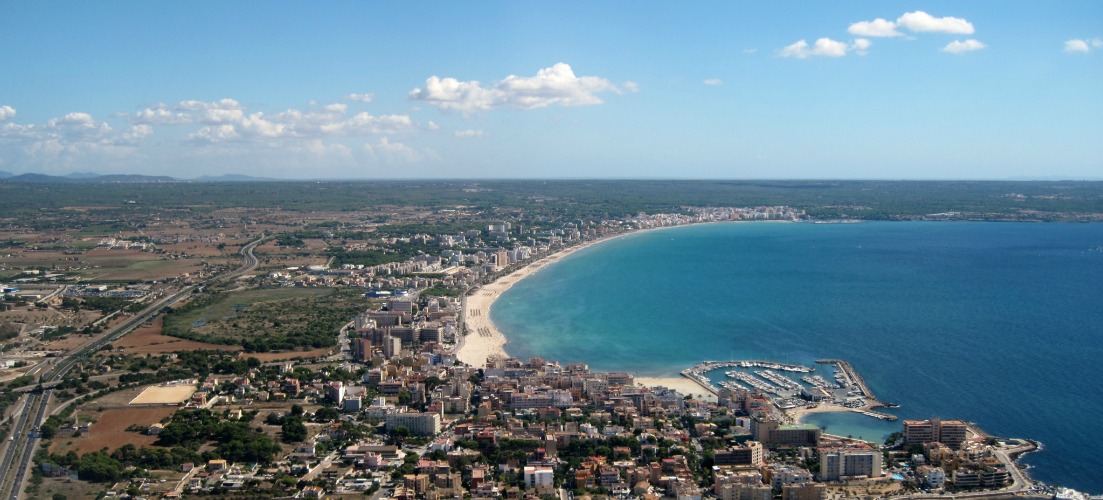 Towns / Resorts
Palma – Palma is the capital city of Majorca, and has a rich history and culture. Tourists visiting the island are advised to visit this beautiful city, if only for one of its many tapas restaurants!
Palma Nova – Palma Nova is a hugely popular resort with families during the summer months. Famous for its beautiful sandy beaches, Palma Nova is an active resort with plenty of watersports, glass-bottom boat trips, and many bars, shops, and restaurants.
Port d'Andratx – Port d'Andratx is one of Majorca's more sophisticated resorts. It is popular with the yachting fraternity and film stars who have Italian-style villas in the hills. Make sure that you visit though, as the harbour and surrounding valley is absolutely gorgeous!
Puerto Pollensa – This charming resort is extremely popular with families. With its long, sandy beaches, enchanting scenery, and friendly atmosphere, it is very easy to see why people keep returning to Puerto Pollensa.
Magaluf – As one of the world's wildest and most fun resorts, Magaluf attracts over 1 million holiday-makers every year. For sunseekers looking for great weather, sandy beaches, lively pubs, and world famous clubs, there are few resorts better than Magaluf!
Porto Petro – Porto Petro is a small resort about 5 minutes south from Cala D'or. Porto Petro was initially an old-fashioned fishing village, but it is growing in popularity amongst tourists because of its beautiful harbour, beaches, and proximity to the Cala Mondrago National Park.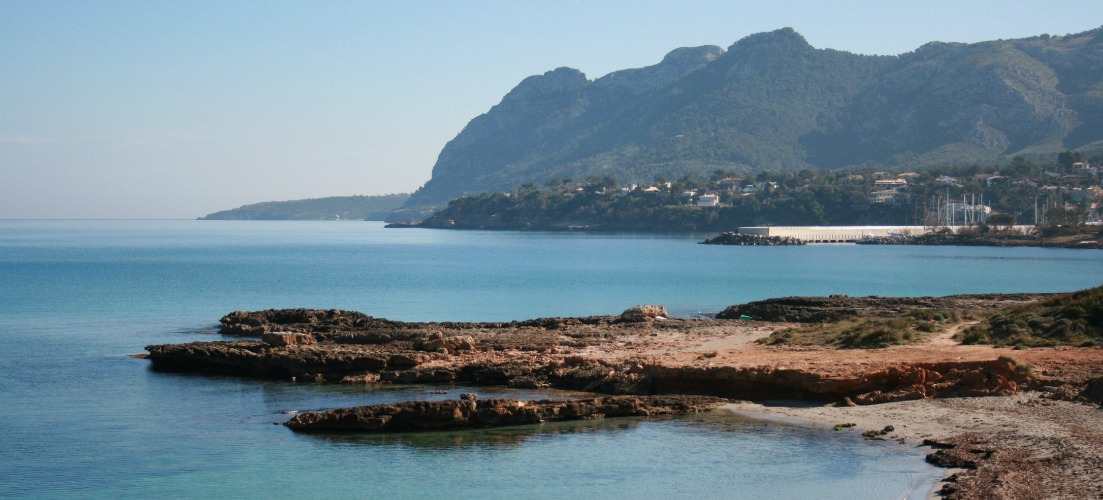 Beaches
Cala Pi – Cala Pi is a lovely sandy beach that received its name as a result of the surrounding pine trees and the torrent that emerges here. A rather steep staircase leads to this picturesque beach, but it's certainly worth the descent!
Es Trenc – The beach is the only large beach that has not been developed, as the area is now protected. You can find plenty of sand dunes on this fantastic, wide beach, along with crystal clear water.
Alcudia – The main beach in Alcudia is one of the finest and longest on the island of Majorca. Further north and west are some coves and beaches ideal for sunbathing, swimming, and snorkelling.
Cala d'Or – Cala d'Or is home to five picturesque and fantastic family friendly beaches. Cala d'Or actually means "the golden bay", which tells you all you need to know about these fantastic little beaches.
Cala Llombards – This pretty white sandy beach is located at the mouth of a small inlet near the village of Llombards. This is still a very quiet part of Majorca so be sure to head here for a relaxing break.
s'Amarador – s'Amarador is a glorious white sandy beach that is located within the Cala Mondrago National Park. The area is beautifully unspoilt, and is surrounded by cliffs and pine forest. The beach may be small, but the water can get quite deep!
Sa Calobra – You will find two beaches at Sa Calobra. One is located right in front of the small village in the bay of La Calobra, while the other is situated between two cliffs a few minutes away from Sa Calobra. Both are small, but have stunning surroundings.
Waterparks in Majorca
Western Water Park – If you are looking for SPLASH-tastic thrills and spills, be sure to visit the Western Water Park. If you're brave enough, you may even want to ride "The Beast", which is the highest slide in Majorca. Families will also enjoy the cowboy themed shows.
Aqualand El Arenal – If you're heading to Majorca with your family, be sure to visit Aqualand El Arenal. A great day to ejoy the Majorca sunshine, Aqualand offers waterslide, wave pools, and lazy rivers.
HidroPark – Looking for a fun family day out? Well you should definitely visit HidroPark in Alcudia. Hidropark offers shuts, slides, and pools suitable for all ages.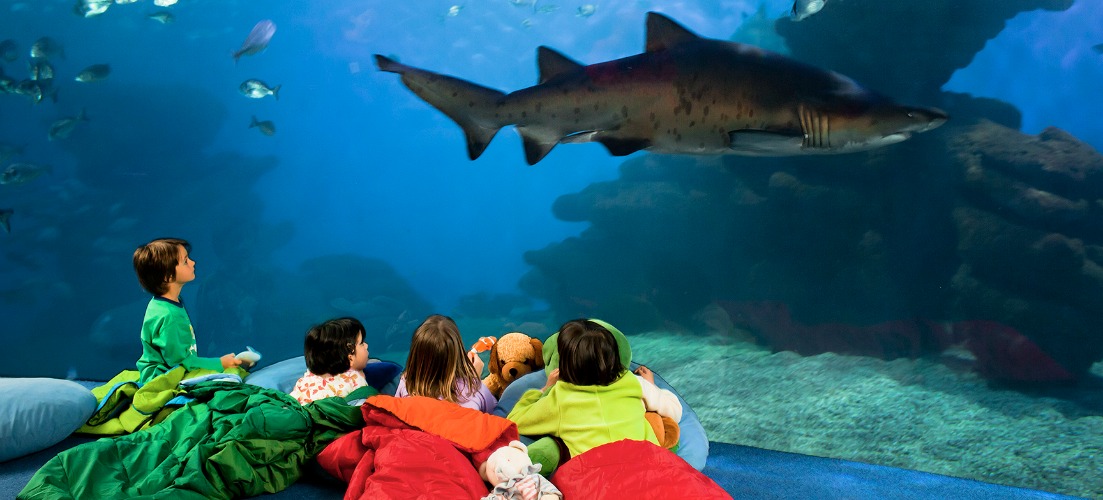 Places to Go and See
Binissalem – Binissalem is a small town that is primarily associated with grapes and wine production. The local red variety is called Manto Negro, while the local white is known as Moll.
Palma Aquarium – The Palma Aquarium is magnificently located just 50 meters from the sea. Its 55 aquariums contain 5 million litres of salt water, and more than 700 different species found in the Mediterranean Sea and the Indian, Atlantic, and Pacific oceans.
Cabrera National Park – The Cabrera National Park is really worth jumping on a boat to visit. The park covers 10,021 Ha, 1836 of which is land on the Isle de Cabrera. The island has been largely untouched, and is home to 430 species of plants and 80% of the world's Balearic lizards.
S'Albufera – For aspiring artists and photographers, Alcúdia joins on to Playa de Muro. This is home to S'Albufera, a natural park that is very popular with birdwatchers.
Son Real – The Son Real necropolis was discovered during the 1950s on the coast of the municipality of Santa Margalida. It's essentially a large cemetery with several tombs that date back to different periods.
Pollensa Cycling Centre – To discover the real beauty of Majorca, sometimes it's best to take to two wheels. Majorca has great quality roads, outstanding beauty, sandy beaches, and a great climate, which makes for a perfect cycling holiday.
Valdemossa – Valdemossa is a picturesque village that is famous for the Royal Charterhouse of Valdemossa. The landmark was built in the 14th century, when the mystic and philosopher Ramon Llull lived in the area.
Caves of Drach – Caves of Drach (Caves of the Dragon) is a stunning underground lake with fantastic rock and limestone formations. Visitors will journey for more than a mile in this mysterious underground cavern where rock formations reach down from the ceilings of the cave and grow up from the floors.
Cap de Formentor – This spectacular cliff is located on the northern-most point of Majorca. At its highest point, Cap de Formentor is 384m above the sea level, and provides a fantastic view of the surrounding area.
Santuari de Cura – This monastery is situated 543m above sea level atop the Randa Mountain. Santuri de Cure was recovered in the 20th century and boasts beautiful views.
Historic Train Palma to Soller – An old wooden train that takes you through the mountains to the market town of Soller, famous for its leather goods.
Markets: Usual open 8am – 1pm
Andratx – There are very few places in the Balearics as beautiful as the Port d'Andraxt. But one of the village's main attractions is the bustling market on Wednesday morning that sells all kind of local produce. It's well worth a visit.
Inca – One of the biggest weekly markets on the island of Majorca is the one at Inca. Every Thursday morning the streets in the town centre become inhabited by stalls selling everything from fruit and veg, to shawls, soaps, and flowers. Inca is also famous for its leather goods, so expect to find a large selection of leather shoes, bags, and jackets.
Pollensa – This lovely market takes place in the heat of The Square in Pollensa every Wednesday morning from 10am until 12 noon. If you need a breather from wondering around the many stalls, you can enjoy some refreshments in one of the many local bars.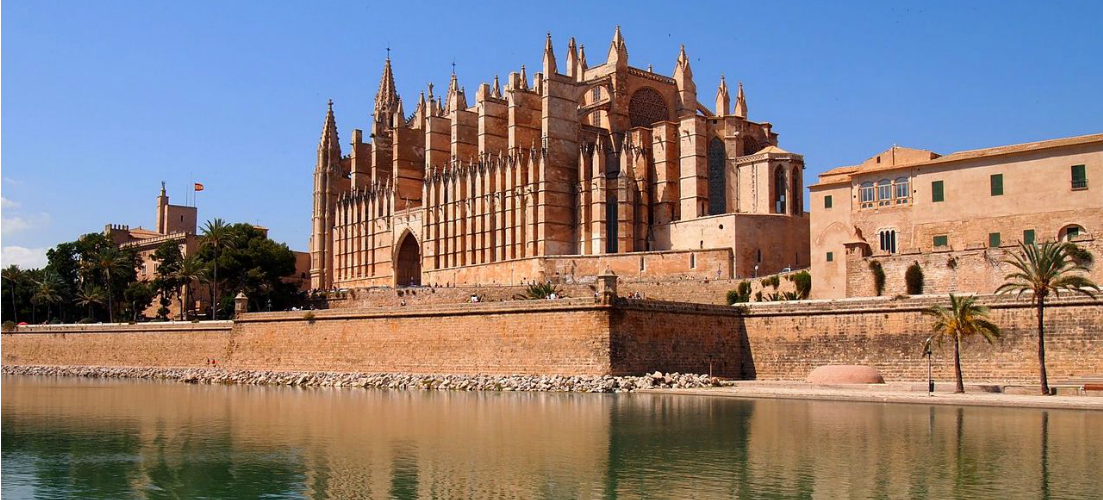 Palma
A – Fundació Miró – For all the culture vultures heading to Majorca, be sure to visit the rather inspiring museum of Joan Miro. Visitors will be able to take in the artist's creative surroundings, through direct contact with the studios in which Miro worked in between 1956 until his death in 1983.
B – Palma Catedral – The Cathedral of Santa Maria of Palma is a Gothic Roman Catholic cathedral built upon the site of a pre-existing Arab Mosque. The Cathedral sits within the old city of Palma and overlooks the Parc de la Mar and the Mediterranean Sea.
C – BasIlica De Sant Francesc – This beautiful church was initially built in the 13th century, but remodelled in the 17th century after it was struck by lightning. The design of the cathedral is typically Majorcan, with massive sandstone walls broken up by a delicately carved rose window in the centre.
D – Plaça Major – The best part of Plaça Major is the outdoor craft market, which is held there Monday, Friday, and Saturday mornings. There's also a shopping mall that is geared towards tourists.
E – Passeig des Born – For over a century this tree-lined promenade had been at the heart of city life. This strip has witnessed many festivals and demonstrations, but families generally flock here to enjoy an evening stroll.
F – La Llonja – La Llonja is a Civil Gothic building from the 15th Century. This building has now become a centre for art exhibitions and cultural celebrations.
G – Bellver castle – Bellver Castle is a Gothic style castle situated on a hill 3km northwest of Palma. Not only does the castle provide the best views of the Bay of Palma, Bellver is also the seat for Palma's history museum.
Alcudia
A – Roman City of Pollentia – Located within the boundaries of Alcúdia, the Roman town of Pollentia is one of Majorca's most important historical sites. Several areas are open to the public, including the well preserved theatre and a museum containing artefacts of the site.
B – Monographic Museum of Pollentia – Pollentia Monographic Museum displays many archaeological Roman findings. These include a 14th century classical Roman building and many objects found at the archaeological excavations neat Pollentia.
C – Old Bull Ring, Alcudia – The bull fighting ring in Alcudia is located in the centre of the old town. It was built approximately 100 years ago, and used to host some very famous bullfights. Today, however, there are no real bullfights held there as it is deemed controversial.
D – Church of St. Jaume – The Church of St. Jaume is a Roman Catholic Church built in a neo-Gothic style. The main altar piece was constructed over two periods, with its centrepiece being an image of Saint James, the patron saint of Alcudia.
E – Market of Alcudia – The Alcudia market is open to the public on Tuesday and Sunday. This market provides the ideal place to purchase some original Majorcan products, from basic food produce to clothing.
F – Alcudia Port – A popular port bursting with energy and tourist attractions, this port is popular due to its Ferry services to Barcelona.