In my last blog I said I couldn't fit everything the Algarve has to offer in one blog, so here is a bit more!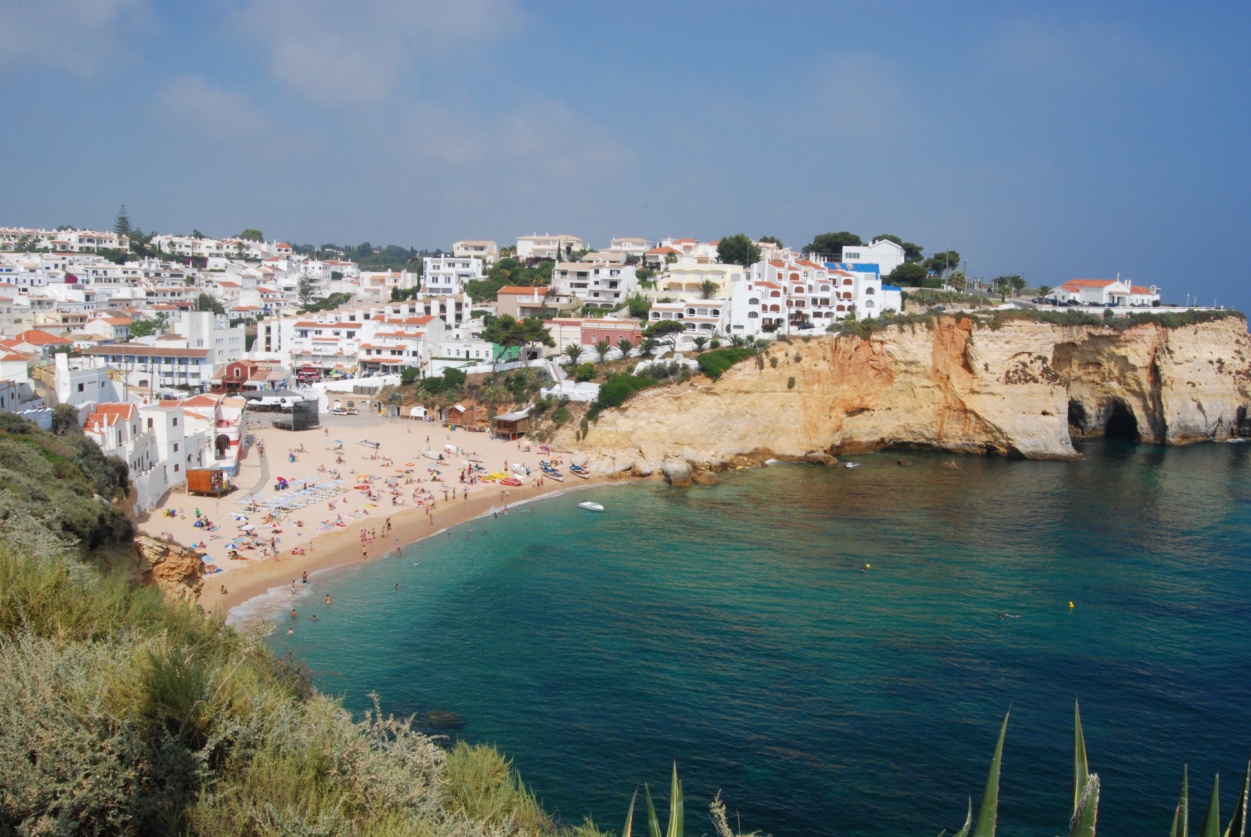 Many years ago on my first visit, I stayed in the picturesque fishing village of Carvoeiro and fell in love with the Portuguese way of life. Bars and restaurants (most very reasonably-priced) line the main street and square, where local beers like Super Bock and Sagres are available on draught. I much prefer Super Bock for its light pale qualities as opposed to the darker malty flavour of Sagres. You must also try a Caipirinha whilst visiting this part of the world. Caipirinha is one of the drinks you can find anywhere in Portugal and contains Cachaça (a spirit made from sugar cane) muddled with limes, ice and sugar. You may have also heard of Caipiroska which is more common in the UK, and made with vodka rather than Cachaça. Whilst sometimes taking a little while to make, squeezing limes and what not, its worth the wait and so refreshing.
The beach here has a lovely cove and soft, fine sand, making it a popular spot for soaking up some sun.
There is a great pottery shop sat between the two one-way streets in Carvoeiro, where you'll find terracotta tapas dishes for only a couple of Euros or lavish colourful glazed bowls. I always buy a few bits while I'm there, and nearly have a full set of tapas dishes and bowls at home. Just a few more visits I think are needed, and I'll have a full set!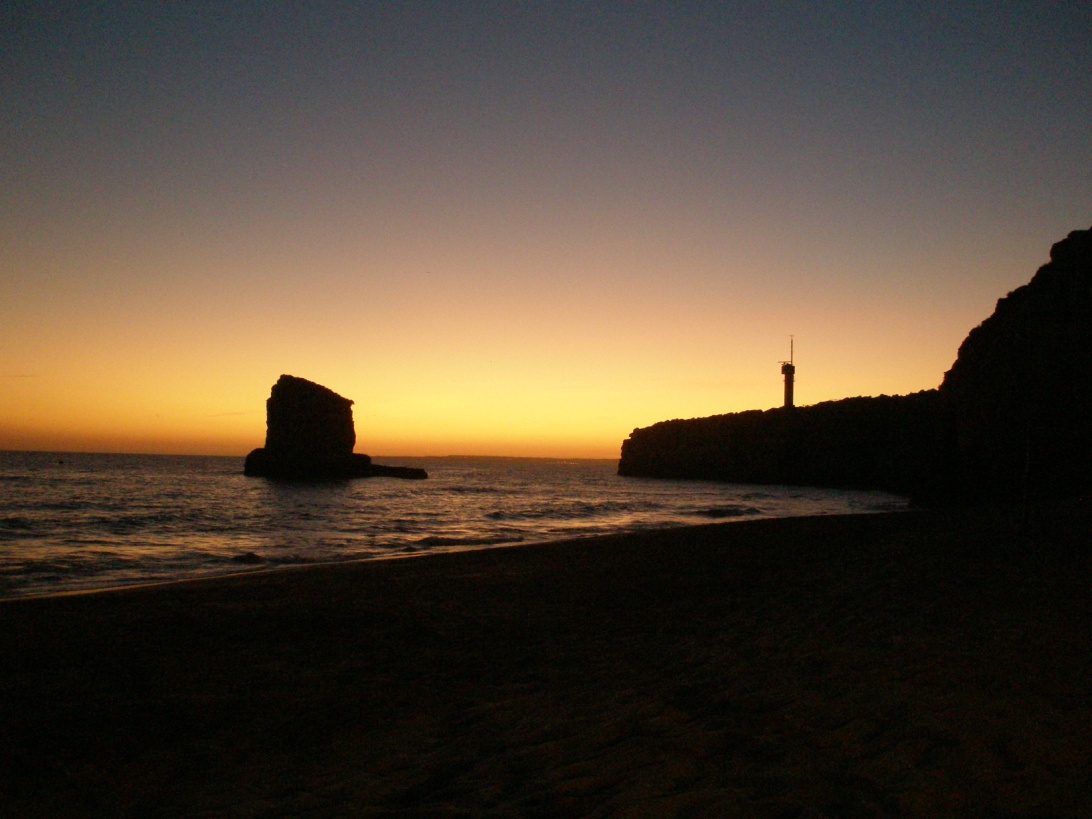 Further up the coast you will reach the small fishing village of Ferragudo. On the way you must stop off at Praia dos Caneiros which is one of the best beaches and home to Rei das Praias fish restaurant, which towers over the beach on stilts. The restaurant also has a small bar that serves cocktails which you can take down to the beach to watch the sun go down. Little did I know that I would do just that, and propose, on this amazing beach a few years later.
Ferragudo itself is a very traditional sleepy fishing village with a few bars and lovely fish restaurants on the harbour. The chef has the best view overlooking the sea whilst barbequing your fresh fish to order. On the other side of the estuary you can see the main port of Portimao.
Further afield, historic Lagos is one of the most visited cities and takes around about an hour and twenty minutes to reach from Faro airport. With a lively but relaxed atmosphere during the summer there are many hotels, bars and restaurants. During the day there are plenty of shops to buy souvenirs and streets to wander. The market on the front, facing the marina, is open until 2pm, however most people get there early to get the best of the fresh fish on offer. On the second floor there is a fruit and vegetable market which is well worth a browse. They also have some of the best locally grown oregano I have had and we always grab a few bunches to take home.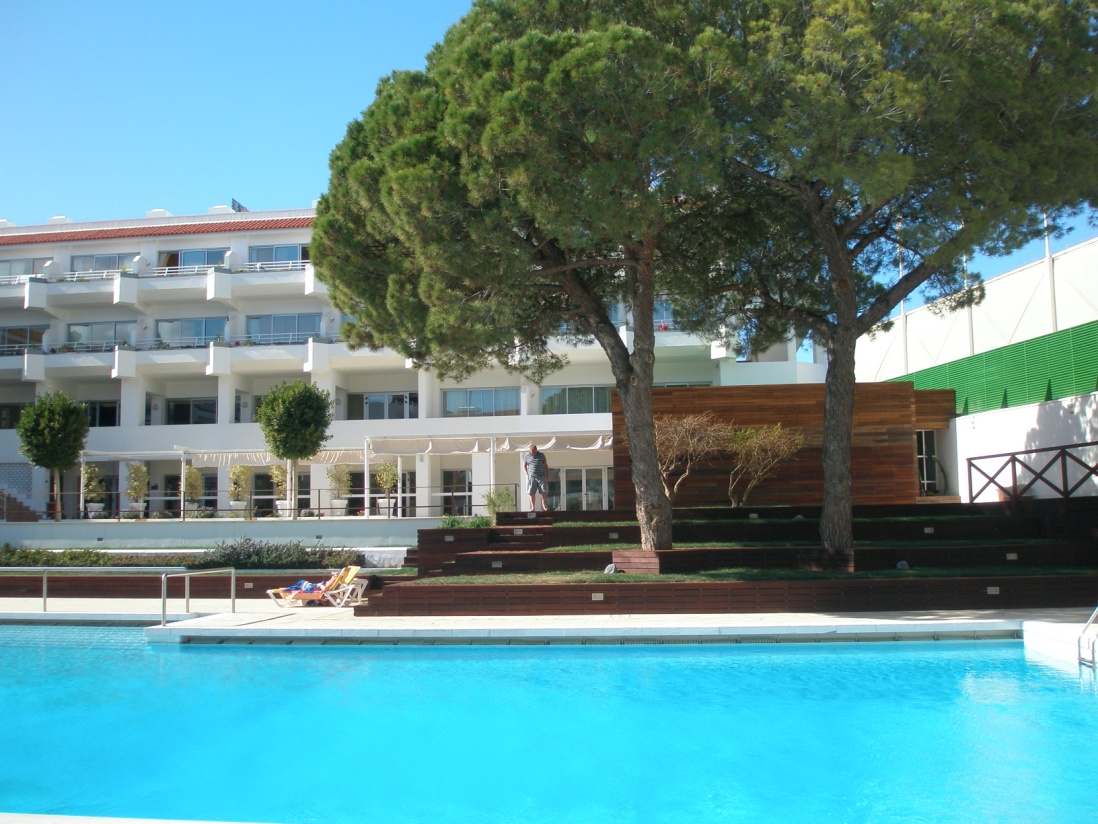 During my stay in Lagos I stayed at the 4* Aqualuz Hotel which can cater for all board basis requirements from self catering to full board. The self catering facilities were excellent in the spacious refurbished rooms and are useful even when staying on a different board basis. There are two large pools with plenty of sunbeds and space to find your perfect sun trap. The hotel also has a spa and plenty of facilities and is only a short walk from town. I would definitely return to this clean and good value Aparthotel.
The older part of Lagos is surrounded by city walls constructed in the 16th Century and has a lovely marina full of expensive looking sailing boats. Before crossing the foot bridge into the marina you will pass Adega da Marina, where all the locals go both in the day and in the evening to eat. You won't find it particularly romantic or the atmosphere amazing and it's like a large village hall, filled with tables. I'm not really selling it! However, it's packed with locals, the service is quick, the wine cheap, the menu simple and the fresh seafood is plentiful. The charcoal veal steak served with fries or potatoes is also very tasty and at €8.50 you can't go wrong. The frozen crème brulee for desert was also very good.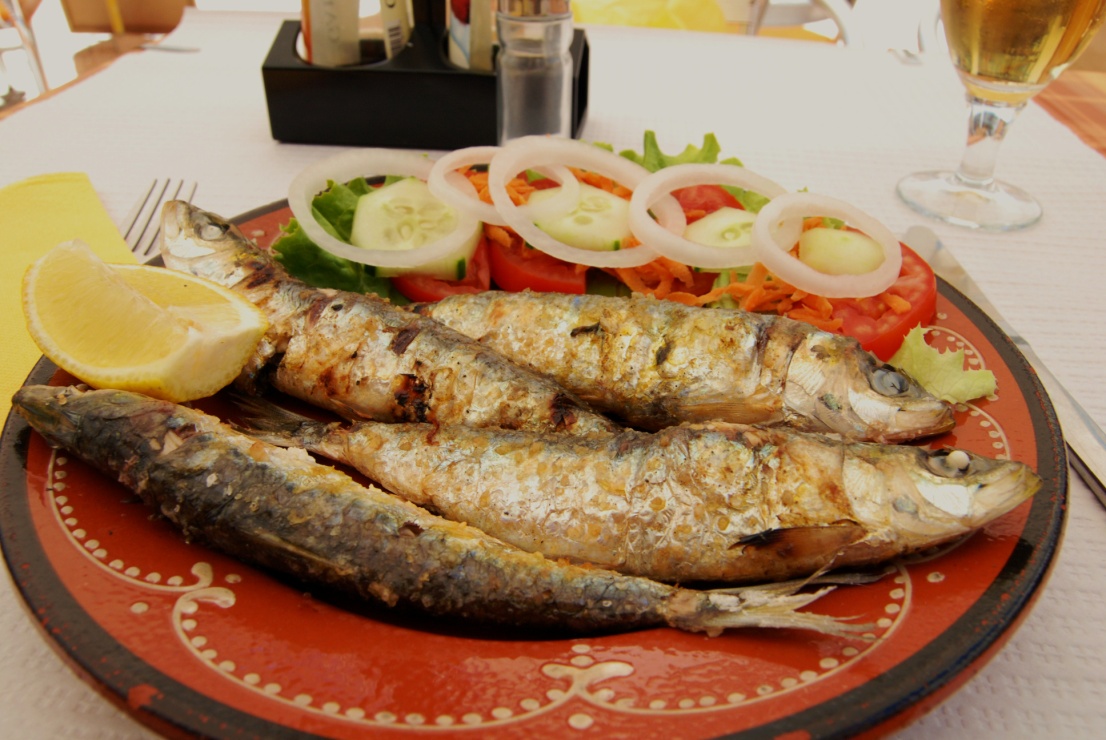 Among other culinary delights, Portugal is also famed for its barbequed sardines and fresh seafood along with the most amazing piri piri chicken or Frango Piri piri.
In addition to this, Lagos homes one of the longest beaches in the Algarve. Meia Praia Beach stretches an impressive 4.5km so there is no chance of not being able to find the perfect spot. On the other side of Lagos harbour you must visit the picturesque Praia Dona Ana. With a picture postcard view from above you can descend down the steep steps to have a dip in the sea. A little further up the coast Ponta da Piedade is one of the most visited attractions in Lagos. All the boat excursions will take you here to view the coastline and caves carved out by the sea.
This has got me in the mood, so I'm off to buy my plane ticket.
About Howard: A Customer Feedback Advisor at On the Beach, I work to travel and explore the world, experience new things, eat local specialities and relax in the sun.
Feeling inspired? Browse hotels and flights to the Algarve at onthebeach.co.uk.