Crete is a land of myth and magic. It's easy to see why the beautiful beaches, breathtaking mountains and lush greenery of Greece's biggest island have inspired ancient legends and modern-day sun seekers alike. So how would you like to step into a fairy tale of your very own? Grecotel's Agreco Farm lets you do just that. It's time to escape to the country…
Get back to nature at Agreco Farm
Fancy yourself as a farmer? Always wanted to live that rural lifestyle? Or do you just love to try new things? Now's your chance. Agreco Farm is a quaint, traditional farmhouse set in a stunning four-hectare estate. Here you can try your hand at centuries-old farming methods and learn about the organic production of simple, delicious Greek food. Keep an eye out for authentic features such as the olive press, watermill, wood-burning stove and wine cellar. There's even a pretty little church to discover.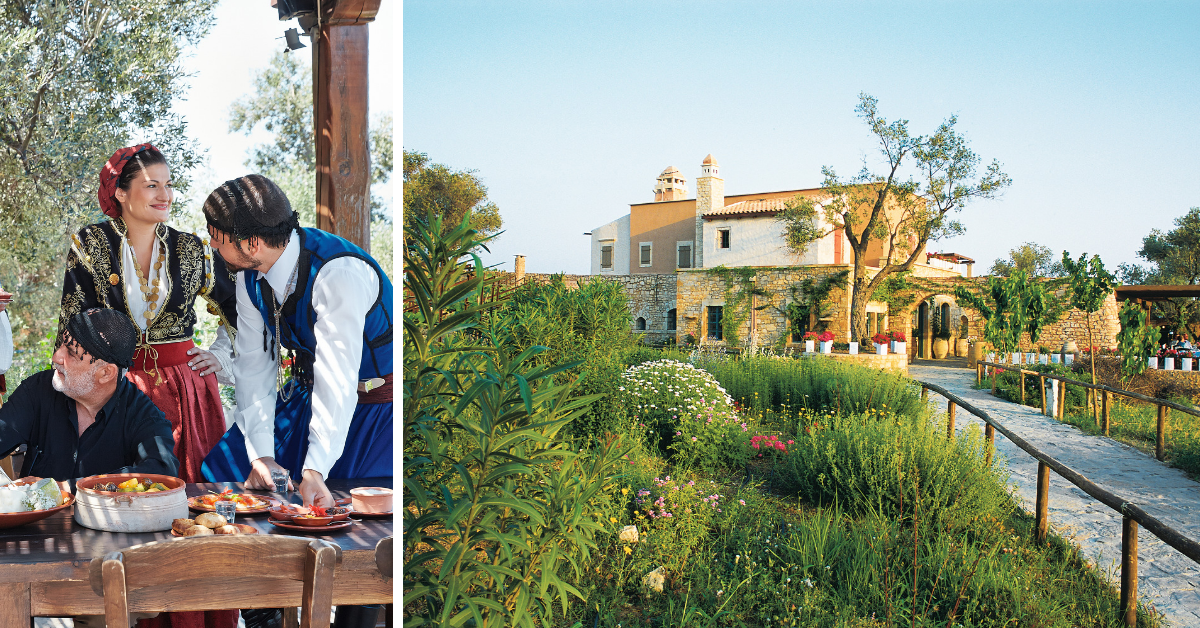 Prefer to enjoy the fruits of the labour? Foodies will love the Taverna, serving a six-course menu of fresh, wholesome Cretan dishes while you enjoy the views over the Mediterranean Sea. You can even take the experience home with you; the farm shop sells home-grown produce including wine, olives, olive oil, herbs and honey. There's even a signature range of body care products and fragrances – ideal for thoughtful gifts or souvenirs.
Where to stay?
We've picked the perfect hotels to pair with your visit to Agreco Farm below…
Grecotel Amirandes
Five-star beachfront bliss awaits at Grecotel Amirandes. Upscale facilities include an Olympic-sized swimming pool, the Elixir Academy Spa and an array of mouthwatering restaurant menus. Travelling with children? They'll love the kids club, splash pool and exciting, educational activities programme.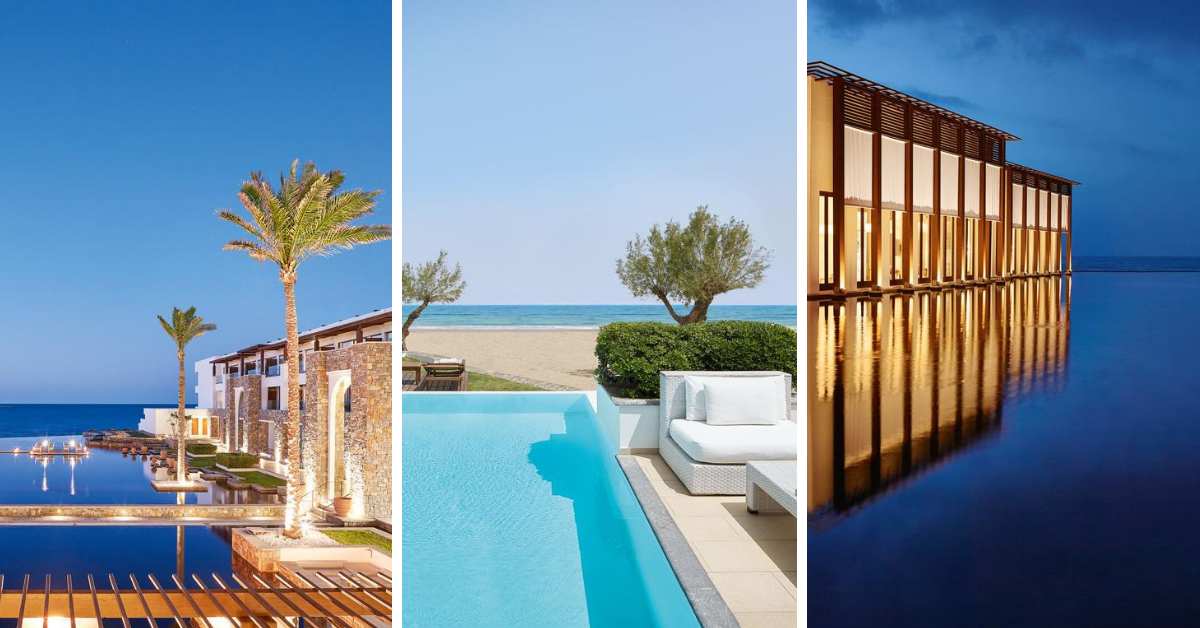 Grecotel Caramel Boutique Resort
It's hard to pick highlights when the whole of Grecotel Caramel Boutique Resort is noteworthy, but its beachside location is definitely the cherry on top of such a sweet holiday experience. Awarded five stars for luxury comfort and service, you'll find a Blue Flag beach, FREE Wi-Fi, a large lagoon-style pool and plenty of fun for all ages here.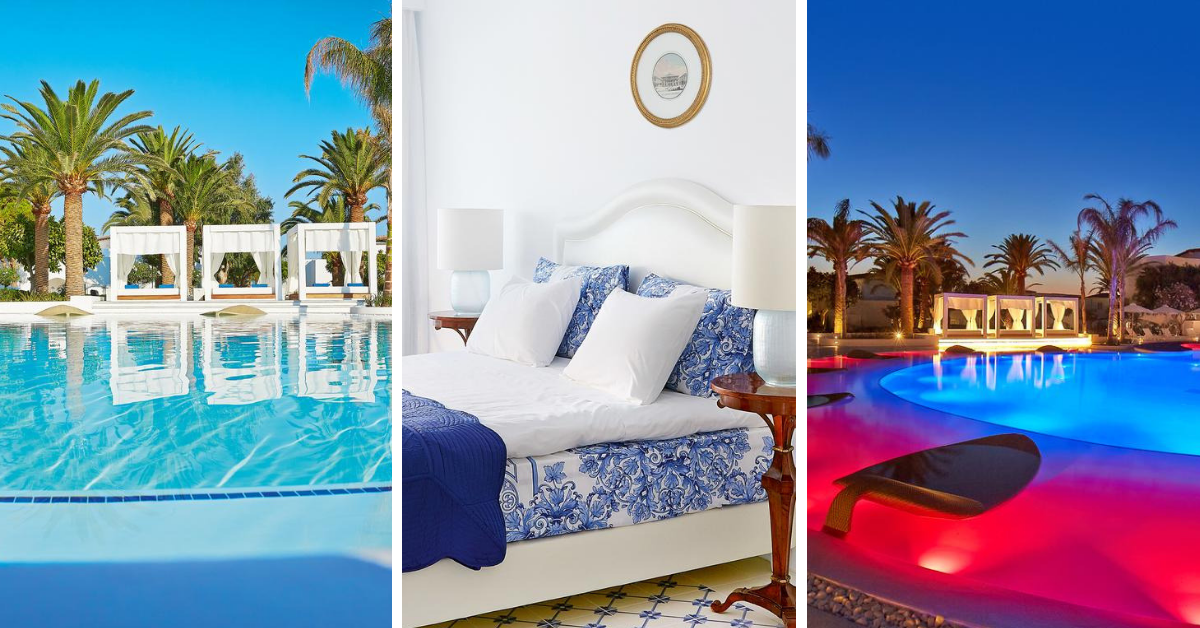 Grecotel Creta Palace
You'll be starry-eyed when you check-in at the five-star Grecotel Creta Palace. The pretty grounds include a super-sized swimming pool and a children's pool with waterslides. Head to the spa for some relaxation and rejuvenation, or to the gym or fitness classes to get your blood pumping. Little ones will play all day at the kids club, and just steps away you'll find a sandy Blue Flag beach.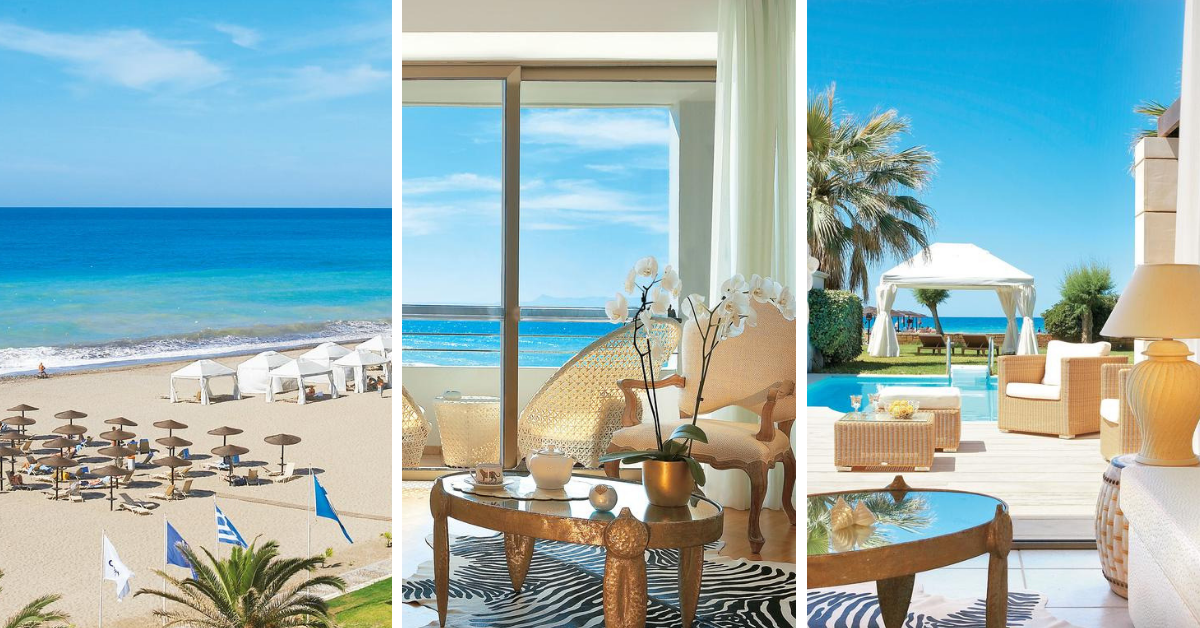 Grecotel Luxme White Palace
Families and couples alike will fall in love with the Grecotel Luxme White Palace. Whether it's the beachy location, heavenly food or luxurious atmosphere, this hotel is a great match for sun seekers who like to live the high life. There's even a kids' pool to keep your water babies happy. Really want to make your mates jealous? Use the FREE Wi-Fi to send them your holiday snaps.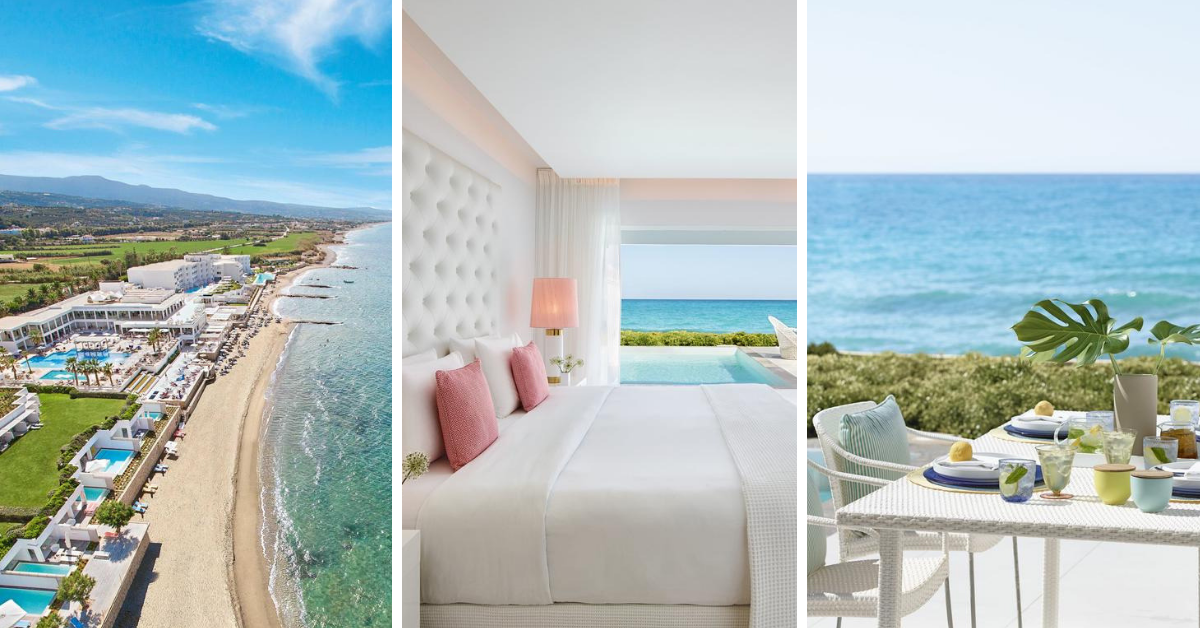 Make hay while the sun shines and book your Crete holidays today…