This December, we're saying farewell to our beloved sandman character 'The Beach' and saying hello to a brand new advert to spread the word that everything's better on the beach. Whether you've been splashed three times by cars whilst walking in the rain, you've just got your second parking ticket of the month or you've got to put up with your grumpy Uncle Bill for the whole weekend – if you head to the sandy shore, all your worries are *poof* gone.
Why is everything better on the beach?
We know what you're thinking – 'the beach is pretty good, but is everything really better on the beach?' – well yes, yes it is. Have you ever seen a happier nation than the UK when the sun finally comes out? Jackets off, smiles on and a pilgrimage to the beer garden…it's pure bliss. Well, if that can happen here, think of the joy when the sun shines on the most beautiful beaches around the world. Not to mention, we firmly believe in the healing powers of the beach. Scored seven own goals? Got dumped on your birthday? Stretch out on that sun lounger and let the sun, the sea and the sand replace any bad times with glad times.
Things that are better on the beach
We said everything. And we mean everything. From scratched cars to lost winning scratch cards. From bruising your knees to losing your keys. Whether it's big or small, it's better on the beach.
Disgracing yourself in front of the whole office at your work's do
So you called your boss a ****? So what. You might have danced like a fool, drank WAY too much punch and nearly ended up punching nasty Natalie from sales in the face. As soon as your feet touch the warm soft sand, you'll think – you've really got some guts telling your boss what everyone else is thinking. Good on you.
Ruining your whole family's white clothes wash with one singular red sock
Yes, little Max had to go to school with a powder pink shirt. Your wife's favourite summer dress has been completely ruined (according to her, anyway) and any tinge of red goes against your loyalty to your football team's colours. But hey, when you're lying under that sunshine you might just see…you look really good in pink.
Accidentally sending a nude to your aunt
I mean, we must admit this is a bad one. How can you even do that? Anyway, we're not here to judge. You might have been lucky enough to have gotten away with an "Oh, I don't think this was meant for me" and it was never spoken of again (although you're still mortified inside). Or, she could have completely ruined the family party by telling your mum, grandad, sister, cousins and worst of all – your dad. He's not angry, just disappointed… which we all know is worse. But you know what? When you're dipping into the calming sea it will hit you. You were naked the day you were born, so what's the difference?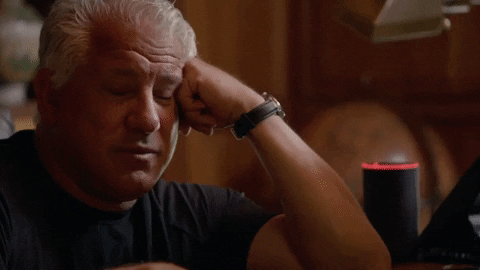 Our new advert
So without further ado, take a look at our brand new ad campaign here:
Want to know more? Check out our everything's better on the beach page.