We've all been there. You're enjoying a family holiday and your dad just has to let loose one of those infamous 'party tricks' that makes you wish the ground would open up and swallow you whole. It seems that as the climate gets sunnier, Dad somehow gets more uncool. Here are our top 10 scorchers of embarrassing things every dad does on holiday.
1. Arriving at the airport either 5 hours or 5 minutes before your flight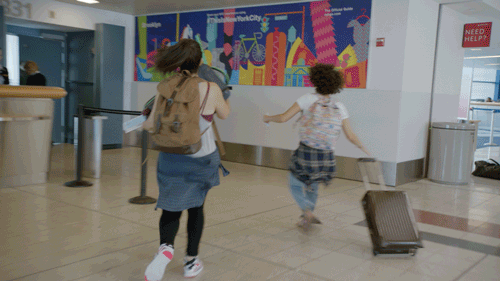 Why is there no middle ground? You either start your holiday in a taxi to the airport at 4am when your flight is at midday, or you find yourself rushing through security and hanging your head in shame as you're the last ones to board the plane. If your family are in the last category, you'll likely be the ones running past all the other families who have set up camp in the departures lounge, led by early dads who beat the traffic to arrive before the crack of dawn.
2. "We do not ask for directions."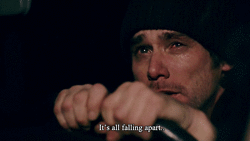 So you've boarded your plane and you're finally on your way. Awaiting you is sand, sunshine and perhaps a Sat Nav in the hire car that Dad adopts. It's this or the reliance on the natural compass in his head to get you where you need to be. Either way, "we do not stop to ask for directions" is rule number 1 for dads on holiday. This is all fun and games until the anxiety of driving in an unknown land becomes all too much for Dad, before you've even left the airport car park.
3. The stance on suncream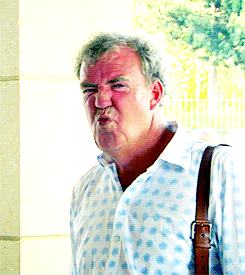 Dad can go to one of two extremes on the suncream spectrum. Some dads are too hardcore and prefer to nicely burn on the beach. These are the ones seen lying in the sun with no T-shirt, despite them turning a dangerous shade of lobster red. Dads at the other end can easily be spotted as he is plastered in SPF and often found chasing after his flustered children with bottle in hand, calling for reapplication at numerous points throughout the day.
4. The horror of speedos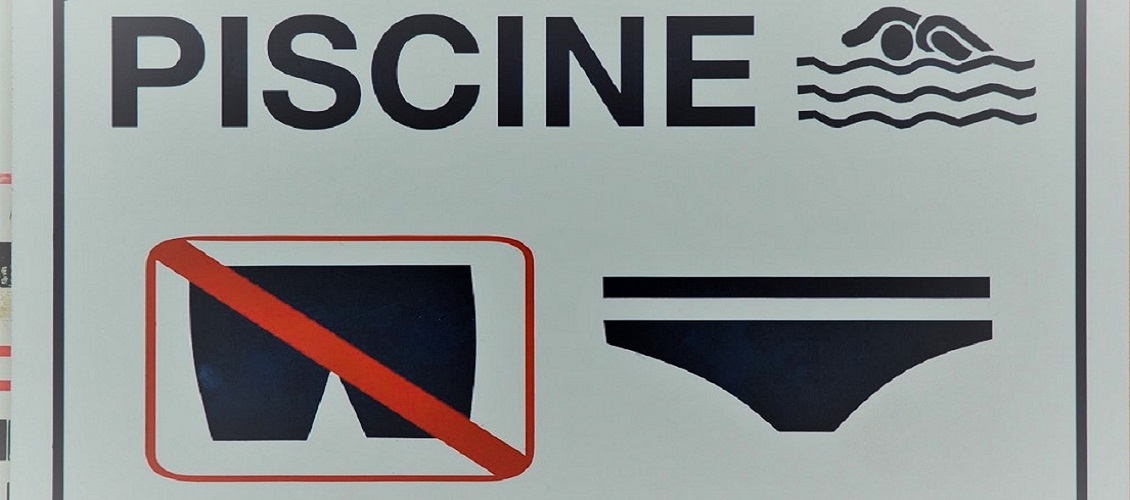 This is the fashion blooper worthy of a face-palm. Dad beachwear can confuse and shock at the best of times, from outrageous Hawaiian shirts to cargo pants that zip off into shorts. But the one moment that will sink your poor fragile heart will be when he whips out his speedos. This form of visual pollution is only witnessed once a year, but why must that one time be in public?
5. Comparing prices of everything to back home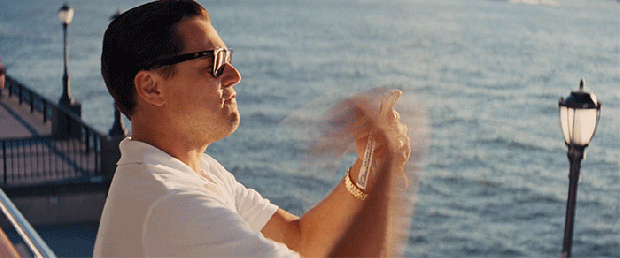 With the stint at the beach done, it's time to grab some snacks or a meal at the beachside restaurant. But not without a little lesson on the atrocities of the exchange rate. Dad will polish off three Coronas because they're a third of the price of back home, but that ice cream is out of the question if it's over a euro.
6. Attempting to speak the local language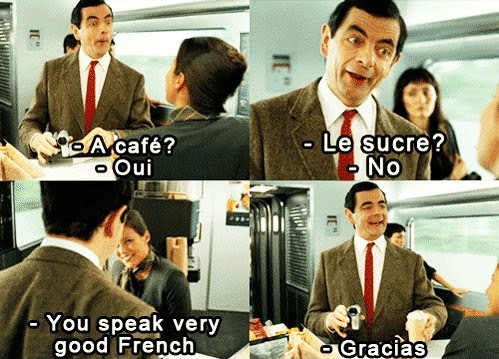 Trying his hand at speaking the language is the equivalent of making dad jokes back home. But for Dad in a foreign land, the stakes must be raised when interacting with locals. It can be anything from talking in an accented voice to fully mispronouncing all the words, loudly. Whatever it is he's trying to say, it can be loosely translated to "HI I'M DAD AND I'M A TOURIST."
7. Embarrassing holiday photos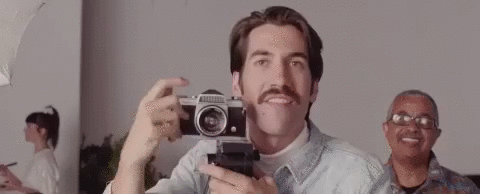 Parents discovering Facebook has led to the embarrassment continuing long after the holiday is over. Now the whole world can see your face tagged in holiday pictures you prayed would never see the light of day. It's the cheesy photos, the blurry photos and the 'wait, I wasn't ready for that!' photos. If you thought the shame would end at the large-lensed camera that Dad carries around when abroad, think again.
8. Dad dancing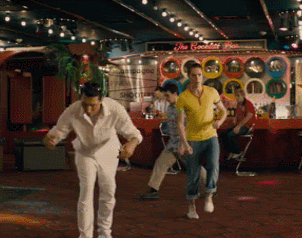 Evening has come and the inevitable dad dancing has begun. It may have been one too many piña coladas or maybe he's just naturally prone to rick-rolling in social situations, but either way Dad's moves are sure to make their debut on the dancefloor. Get ready for the wonders of the water sprinkler, the Macarena, the fist pump and the dreaded dab.
9. Assessing the beach setup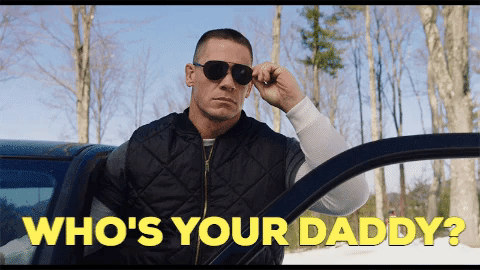 When everything is set up at the beach, towels laid down, drinks in place and parasols adjusted, Dad's inner prehistoric human takes over for a second. He stands triumphantly, hands on hips and scouts his new sandy kingdom, as if internally thinking, "Me make family safe. Now beer." He is proud of what the family has achieved.
10. The socks and sandals combination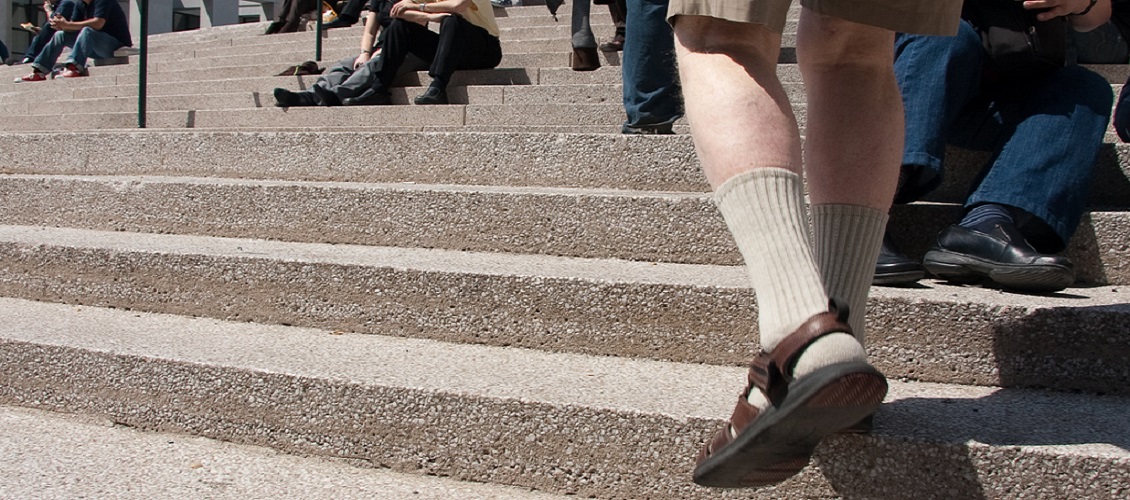 The ultimate siren for the fashion police has to be the cringeworthy complements of, yes… socks and sandals. Their inexplicable popularity has turned them pretty much into a staple holiday garm for those over the age of 40. Let's face it – was it even a family holiday if you didn't see Dad whack out these iconic bad boys?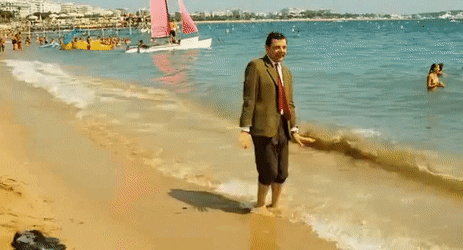 So which of these has your dad been prone to on holiday? Let us know in the comments below!