Today marks the beginning of this year's Ruby Academy!
Meet the new team members: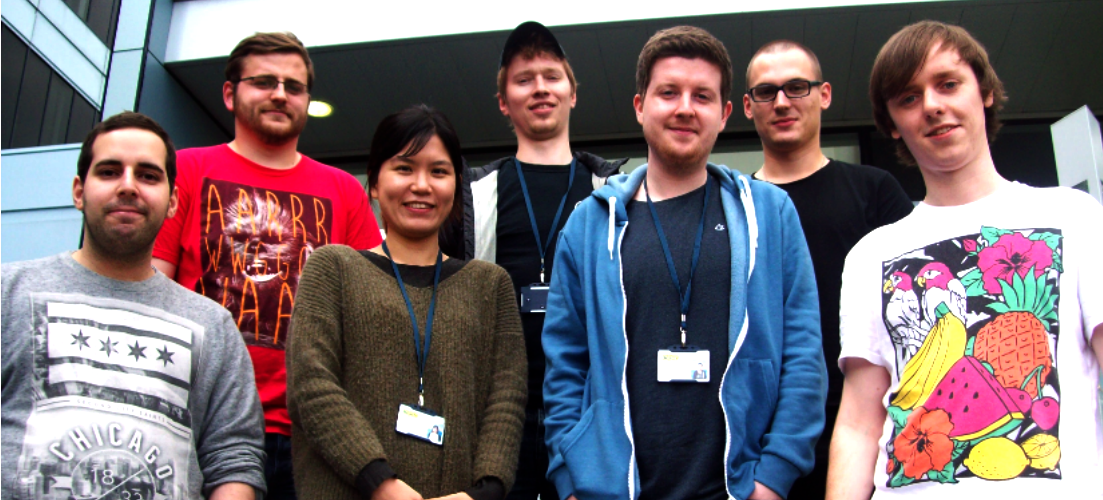 After the new Ruby cohort had been introduced to all of the teams, and had their first fill of cake, we asked them a few questions before training began on day 1 at the Ruby Academy…
What are your first impressions of development at On the Beach?
"I have loved my time at on the beach so far… the atmosphere and culture in the company is amazing"
"Everyone is keen to help me get started"
"I have had a very warm and relaxed welcome, with all the staff being incredibly helpful and patient"
"The atmosphere is very positive and I know I can ask anyone about anything I struggle with and they would do their best to help"
"Everyone is incredibly friendly, and despite there being many development teams with over 70 individuals, all of the teams are very close-knit"
"People are very passionate and I really like this lively atmosphere"
"It's very exciting and dynamic… the development cycle is a lot shorter than at my last job"
"The atmosphere is laid back and there are an excessive amount cakes eaten!"
What are you most looking forward to at the Ruby Academy?
"Collaborating on projects with the rest of the team"
"Working on features that help everyone visiting the site have a more pleasant experience"
"Growing as a developer by going through the Ruby Academy and learning from the incredibly skilled and experienced developers that work here during and after the academy is finished"
"Learning from the academy, getting to know people here and becoming a real Ruby developer"
"Finishing the academy and starting to work on the live systems"
"Having some real responsibility after the academy"
"Promoting my first changes to the live site!"
It looks as though ambitions and enthusiasm at the Ruby Academy 2015 is already high… keep your eyes peeled on this blog to see how they get on as training begins!