Always a popular choice with British tourists, the Costa Blanca boasts sun, sea, sand and sangria. Whether you're travelling as a couple, family or a group of friends you'll find something to keep you entertained here, whether it's the large number of beaches or the more traditional, cultured parts areas. Our Costa Blanca travel guide will tell you everything you need to know about the Spanish holiday favourite…
Climate
The Costa Blanca is well known for its consistently great weather. Temperatures in July and August regularly reach the high 20's and sometimes even break 30°C making this destination a great place to top up your tan.
Beaches
One thing is guaranteed on your holiday to Spain, great beaches (read our guide to the best beaches in Spain here) and there's no exception with Costa Blanca. Playa de Levante, also known as Benidorm's Sunshine Beach attracts the sun from the moment it rises to the early evening while a pedestrian promenade also runs along this beach, perfect for a stroll…
Playa de la Albufereta is 500m long and 18 metres wide being one of the larger beaches in the area and also offering palm trees for some much needed shade. Local bus and tram services also run to this beach…
Places to visit
If you have a yearning for the tradition of old Spain, pay a visit to Benidorm Old Town. A maze of cobbled streets and numerous restaurants, bars and shops you'll love the authentic feel and character the town has kept away from the tower blocks that exist around it. Read more about our city breaks (including Benidorm) here.
If you love chocolate you'll love Villajoyosa which is located just outside of Benidorm. They're home to one of the oldest and most prestigious chocolate factories Spain has to offer and welcome visitors to a behind the scenes tour of their family run business…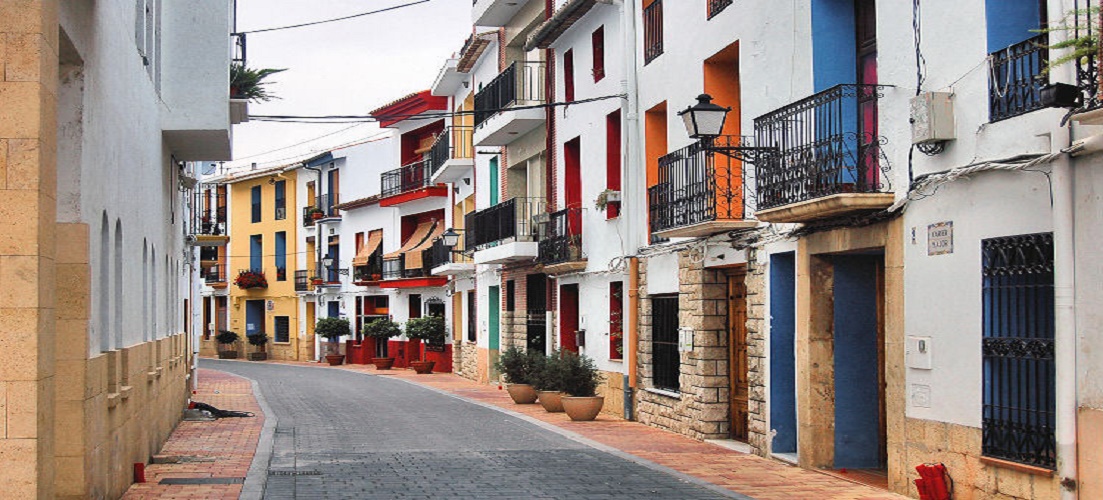 Top activities
Watersports are available at the majority of beaches in this area ranging from a relaxing afternoon on a pedalo to a more exhilarating time on a jet ski, or if you dare paragliding…
Why not give your feet a break and explore Benidorm in a new and exciting way… After a short introduction you'll get to drive yourself round on your own segway vehicle, stopping off at all the exciting sites along the way.
Nightlife
If it's an unforgettable experience you're looking for then Benidorm is the place for you. During the daytime you'll find live music in many of the bars but it's during the night that the area really comes alive. There's a wide range of places to enjoy your evening from show bars, karaoke bars and good old disco bars.
For a more relaxed evening you'll also find many chilled bars and restaurants everywhere you look so there'll always be somewhere for you to enjoy a lively, or more exciting evening in the Costa Blanca.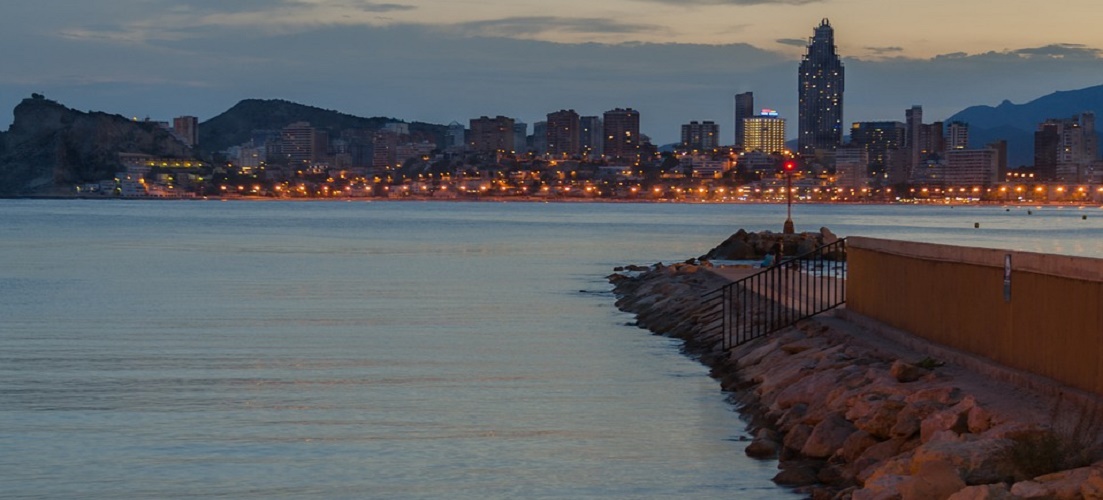 Good for kids
Terre Mitica is a theme park split into five separate parts based on the lands of the old world.  You'll discover a mix of spectacular shows and white knuckle rides including Magnus Colossus and SynKope.  If you'd rather take it easy there are many family orientated rides and rides for younger children as well as numerous restaurants.
Located in Benidorm, Aqualandia is one of the best and most exciting waterparks Spain has to offer. With over 20 rides there is something for everyone from the thrilling 'Splash' to the more relaxing 'Amazonas'.
Good for couples
The Algar Waterfalls tour is a half day excursion that introduces you to some of Spain's most beautiful wetland areas.  You'll experience rock pools, narrow channels and great cascades as you explore your new surroundings…
If you fancy a day of exploring, grab a ticket and head on the Alicante tram, the best way to travel the coastal area. The tram will take you from Alicante to Benidorm and back, as well as everywhere in between. Remember to bring your camera with you…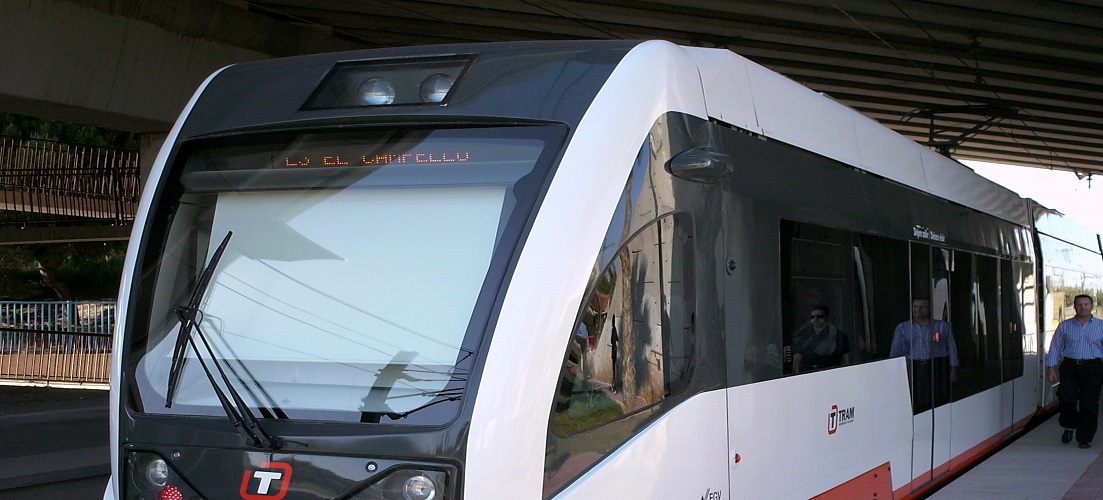 Recommended hotels in our Costa Blanca travel guide
Magic Aqua Rock Gardens, Benidorm
Situated in a central location in the heart of Benidorm, this hotel is close to many bars, shops and restaurants and just 250m from the beach.  If you don't fancy leaving the hotel immediately, there's also a gym, Jacuzzi, 2 swimming pools and more…
If you choose to stay all inclusive you can enjoy hot and cold food from the buffet style restaurant, where you'll also find beer, sangria and soft drinks served. Unlimited ice cream is also available to children between 8am and midnight and tea making facilities are found in every room.
This apartment hotel is situated right on Calpe beach and around 500m from the famous rock, Peñon de Ifach.
There is also an outdoor swimming pool with a paddling area for children and you'll also find a heated pool within the complex (between October and May). The close proximity to the beach also allows the opportunity for watersports including water-skiing, windsurfing and beach volleyball.
You have a choice of a 1 bedroom or 2-3 bedroom apartments, both of which come with a well equipped kitchen, bathroom and furnished terrace with a view of either the sea or swimming pool.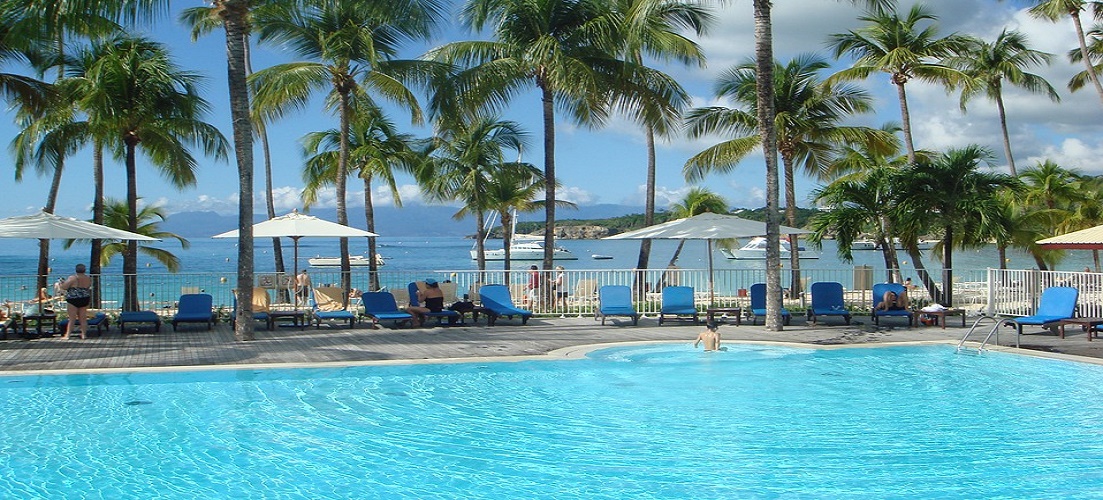 Benidorm Celebrations, Benidorm
This adult only complex is just a short walk away from Levante Beach and is popular with tourists looking for a lively and entertaining holiday.
There's an outdoor swimming pool with bar and the hotel hosts regular pool parties with DJ's, and exclusive daytime parties all for your entertainment.
The rooms are modern and come with a well equipped kitchen, twin bedroom and a separate lounge with satellite TV.
You can book your Costa Blanca getaway here. Fancy somewhere else? Not a problem…