Teleferico del Teide is Tenerife's most impressive cable car experience over the highest mountain in Spain and the surrounding National Park.
Spain's Highest Peak
Being pretty much smack-bang in the middle of Tenerife, Mount Teide is the perfect place for magnificent views. It is the highest point in Spain and the Atlantic islands, and is simply beautiful.
Mount Teide is an active volcano (although the last time it erupted was many, many years ago) making for a completely unique site. You can even see solidified magma from historic eruptions… not forgetting the jaw-dropping Teide National Park scenery.
The park has an expansive area of 73sqm and is the largest in the Canary Islands. It's no secret that Teide National Park is a beautiful place to visit – it has become known as a UNESCO World Heritage Site.
The Cable Car Experience
Make the most of the spectacular landscape with a leisurely cable car viewing experience.
You have a choice of routes so you can admire different angles of the area's beauty. It's not hard to see why the mountain was highly revered in ancient times as you soak in the vastness of the National Park and beyond.
Opt to ride up or down the mountain, or you can even be taken on the full route. For a special experience, sunset rides can also be organised.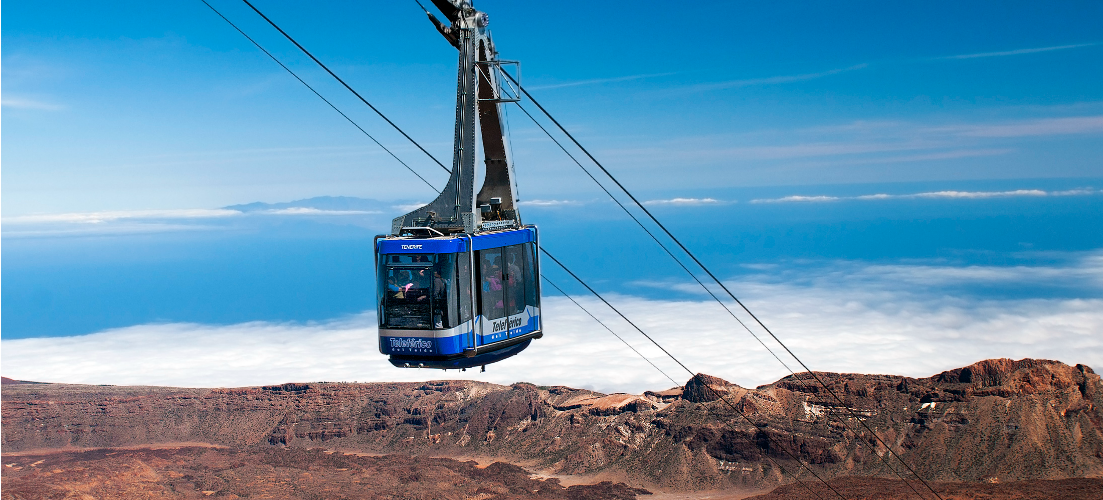 A Spot of Trekking
You can also embark on a trek upon the mountain trails – there are plenty of routes to choose from, including those with partial cable car assistance for the best of both worlds.
The route to the crater of Mt. Teide is for the more adventurous parties, or you can choose the especially scenic trail where you can witness the steep mountainside descending into the ocean.
Don't forget to wear appropriate clothing to be prepared for the rocky terrain and high altitude climate.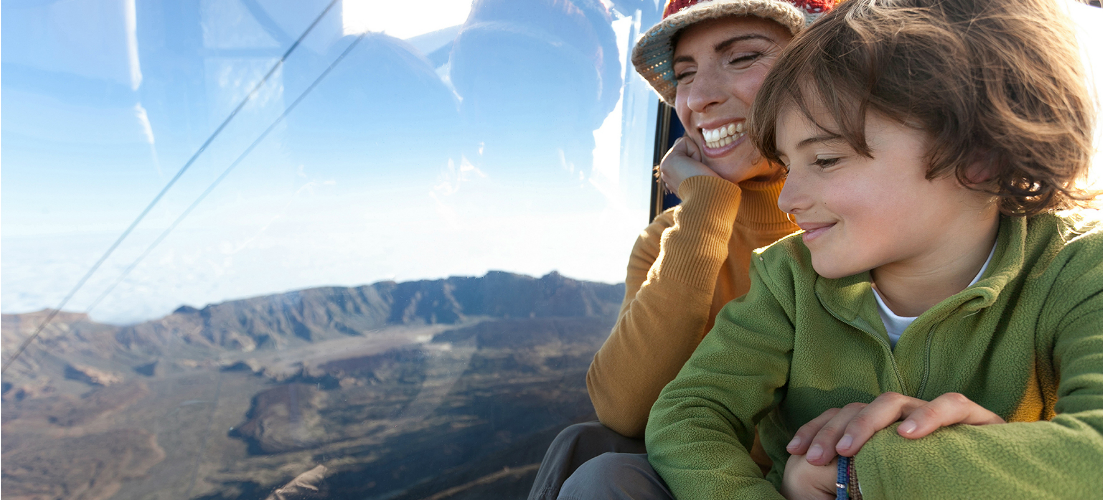 We're rewarding our Tenerife customers!
Those who have booked their holiday through On the Beach are entitled to a 15% discount off a return cable car experience at Mount Teide. And, if you book the cable car at sunset experience, you can also have the option of transportation from Costa Adeje and Los Cristianos.
You can find full details on this website to redeem your offer, using the promotional code ONTHEBEACH15. Offer valid until 31st October.