That's it! You've remembered the passports, survived the lengthy check-in queues, battled your way through security and you're now officially on your holidays! We all know this is where the holiday truly begins. The airport is the place where all our inhibitions fly right out the window, but what are the top airport traditions us brits love to keep alive whilst off on our jollies?
6:00 am beers
Whether you're jetting off at 6:00 am or 10:00 pm, there's one thing that we can all agree on – that there's no better way to start your holiday than with a cold pint of beer at the airport bar. Whether you're the type to down a pint of larger or pop open a bottle of prosecco it's never too early to raise a glass and toast to the start of the holidays. Us brits love to revel in the fact that this may be one of the only acceptable places to enjoy a tipple at this time of the morning without anyone batting an eyelid!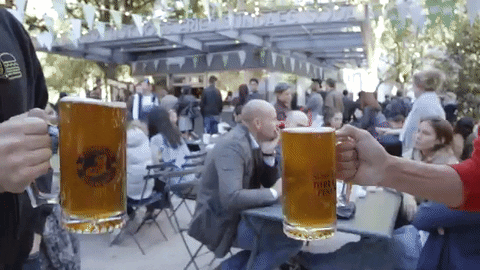 Duty free fun
This is of course after you've spent a good hour wandering around duty free on the hunt for a holiday bargain. Treat yourself why not you are on your holidays after all, will it be a new bottle of your favourite perfume, a little bottle of your favourite tipple or a Toblerone the size of your head?
Airport grub
We all love a spot of good pre-flight grub before we jet off (because after all, no one wants to be chowing down on that dreaded aeroplane food). But in true British style, it's typically one of few airport options. Will it be the good old Burger King, a hearty full English or a Boots meal deal? It's definitely a tough one…
Plane preparation
Now it's time to prepare for the plane with that all-important trip to WHSmith to treat yourself to a new holiday read, a big bottle of water and seven bags of sweets in preparation for your ears popping as the plane lands!
Is it up there yet?
And obviously this entire time you've been relentlessly checking the departures board every 5 minutes, even though you know your flight doesn't leave for another hour. When the gate is finally announced, you grab your bags and head off to board the plane with that holiday feeling in full flow!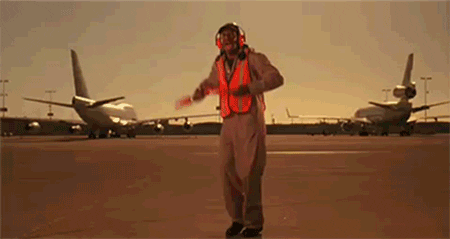 Take the stress out of your next airport trip with our holiday extras from fast track passes to Airport Lounge access… Jet off on your next holiday in style!