Every year, more and more people are choosing to book their holidays online. Why? It's fast, simple and often comes with great online discounts.
If however, like a lot of people, you find the prospect of booking a holiday online a bit scary, we've written this step by step guide to show you just how easy it is…
Search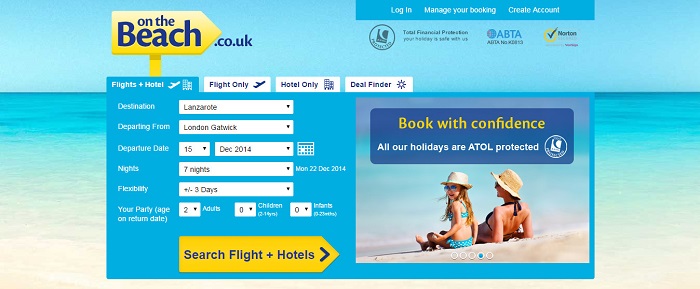 You can enter all your criteria in the search box and even broaden the results by altering your flexibility. Then just click the 'Search Flight + Hotels' button…
Pick your flights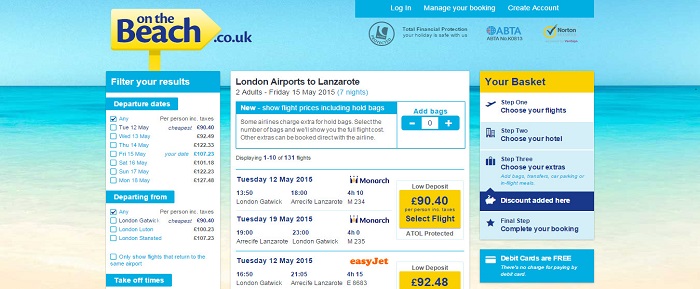 You'll be presented with a range of flights in price order. If the flights return to a different airport, this will be highlighted in blue. Select your flight by clicking on the yellow box…
Browse hotels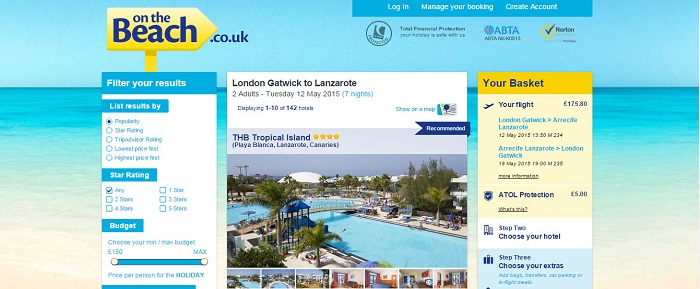 The next page lists all the available hotels for your chosen dates and destination. You can alter the criteria down the left-hand side to meet your specific requirements. From star rating to board basis, finding your perfect hotel has never been easier…
Add your extras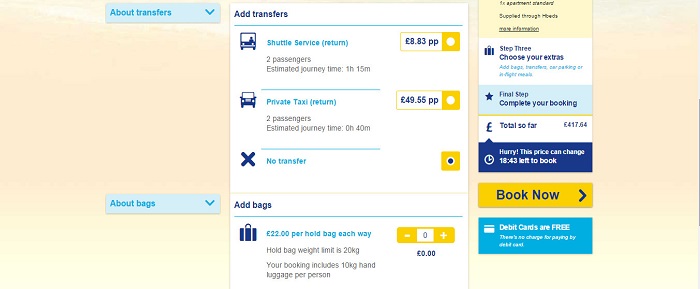 Once you've selected your hotel, the next page allows you to add any extras onto your holiday such as bags, transfers and airport parking. What's great about individually adding on your holiday elements in this way is you're not automatically opted into the extras and therefore not paying for anything you don't need.
After you've added on all your extras and are happy with the price you've been shown, you need to press 'Book Now' – don't worry, nothing is confirmed until you've filled out all your details on the next page…
Enter your details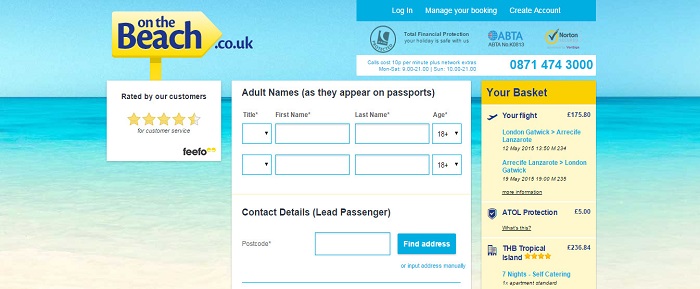 On the checkout page, carefully fill in all the information requested; it's really important you make sure all the details are correct to avoid having to change anything with the airline…
Review your order and confirm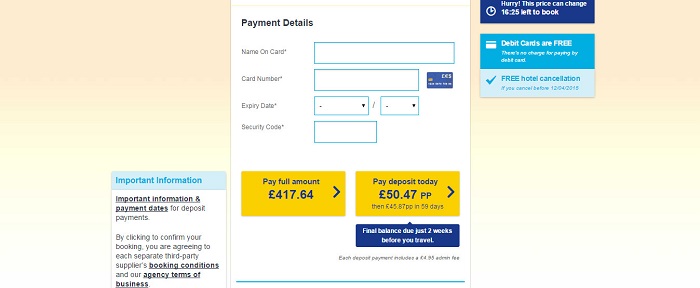 Once you've reviewed your order on the right hand side and are happy with everything, all you have to do is choose whether you're paying the full amount or paying a deposit to confirm!
See? It's as simple as that! Try for yourself at OntheBeach.co.uk