Ah, Majorca. Just saying the name of this Mediterranean marvel has us thinking of sparkling seas, pretty coves and brilliant beach resorts. And what goes hand in hand with a fantastic location? An equally fantastic, affordable hotel, of course…
BlueBay Hotels and Resorts are the perfect holiday bases for both couples and family getaways. Whether you're set on visiting Majorca this year or you're still not sure where your next flight will take you, have a look at the handful of hotels below – you'll be booking your Balearic beach break in no time.
Bellevue Lagomonte
Situated in a peaceful part of Alcudia, just steps away from the lakefront of Lago Menor, Bellevue Lagamonte is a three-star hotel with loads to offer. An animation team organises several evening shows here per week, activities such as aqua gym and archery are available to keep you entertained and there are also swimming pools for adults and children. There's even a FREE shuttle bus to the Bay of Alcudia. Love exploring? Rent a bike from reception and see what you discover. And how many hotels have a private island? Bellevue Lagamonte does. Featuring a quiet rest area, a swimming pool and a handy snack bar, this is the perfect place to relax and enjoy the Majorcan sunshine.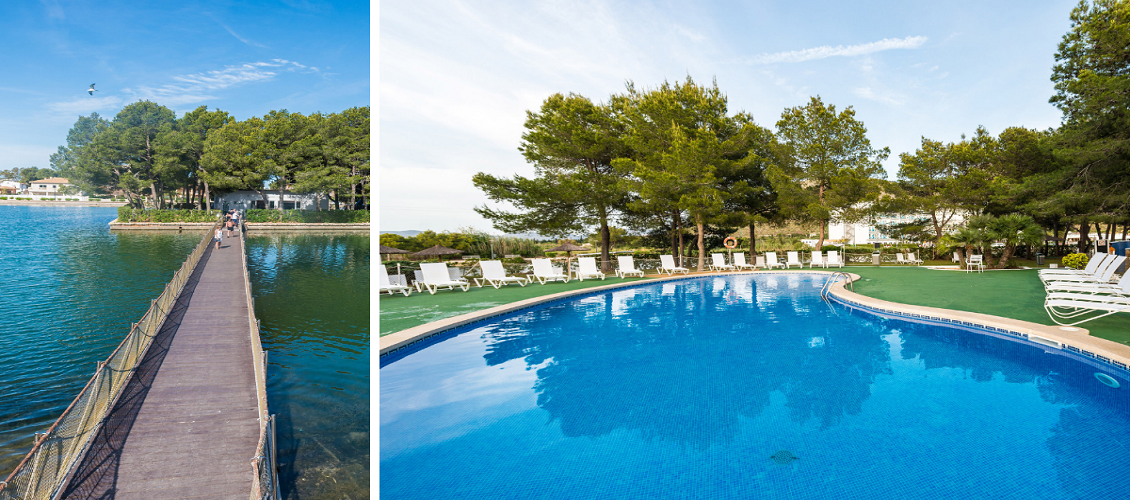 Bellevue Club
Fun for the whole family is the name of the game at Bellevue Club, one of Alcudia's most popular places to stay. This hotel is also located on the shores of a lake – Es Llac Gran in this case – and offers lovely views and thrilling watersports. Little ones will love the dedicated children's pool and all-ages entertainment. There's also a larger pool, mini golf and tennis on site. With a cafeteria, two buffet restaurants, a pizzeria, an ice cream parlour and more, there's plenty of food and drink venues to try. Longing for that sand and sea? A three-minute boat trip takes you from the hotel to the beach in style.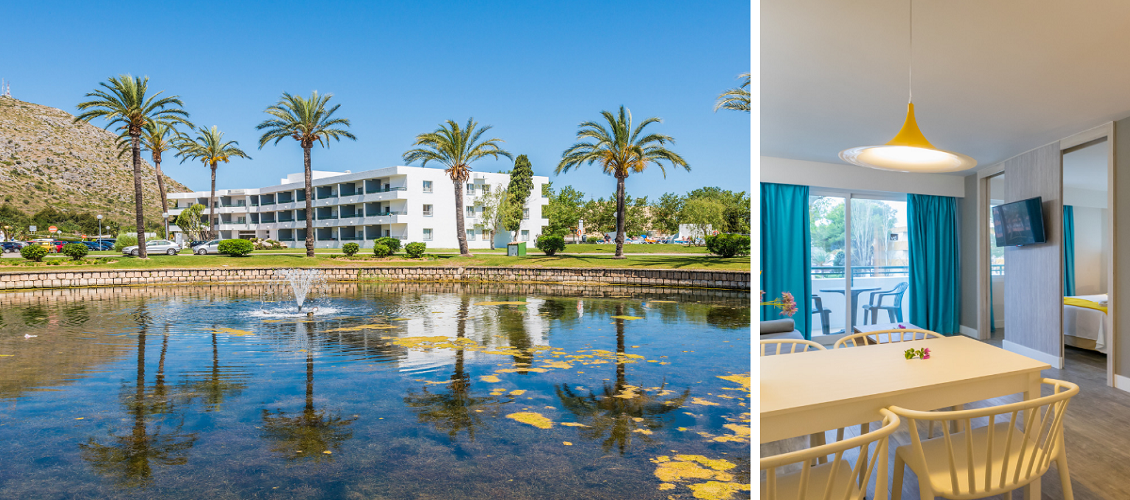 Bellevue Vistanova
Located between two beautiful stretches of sand – Calvia Beach and Torrenova Beach – Bellevue Vistanova is a great choice for a couples holiday or mates escapes in Majorca. Perfectly placed to visit Katmandu Theme Park and Western Water Park, as well as plenty of other local attractions, staying here places you in the heart of the welcoming, fun-filled resort town of Torrenova. At the hotel you'll find bright, comfy rooms, a tempting swimming pool and a pool bar. DJ performances are hosted three times per week. All you have to do is grab a cocktail and let the good times roll.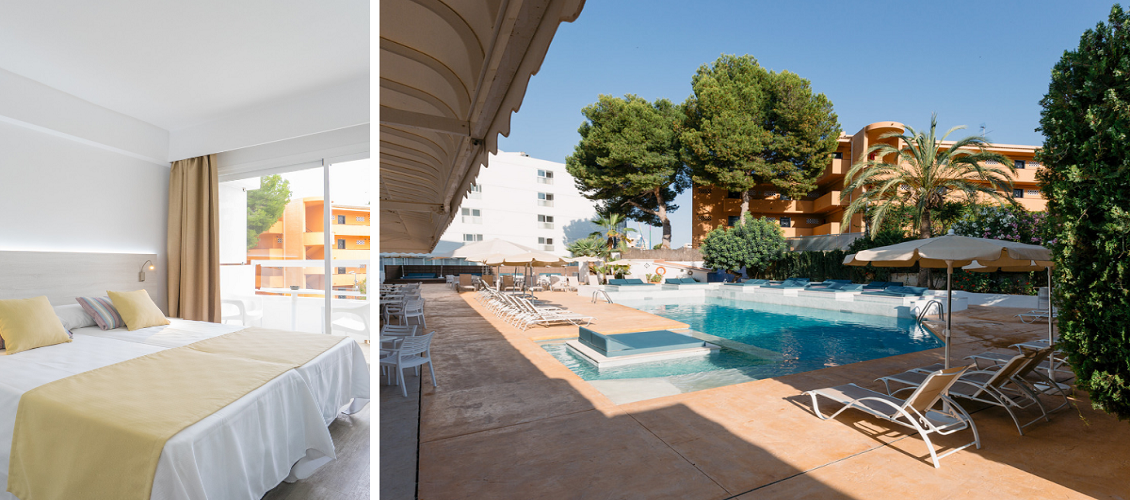 Bellevue Belsana
A family-friendly hotel in a pretty location, Bellevue Belsana is another brilliant beachy base in Majorca. The laid-back fishing village of Porto Collom is close by, and there is also a golf course, a sandy beach and a marina in the area too. You can relax by the swimming pool, play with your little ones in the children's pool or unwind on a sun lounger – there's even a handy snack bar by the pool to keep you refreshed. The hotel also has a varied, delicious buffet-style restaurant.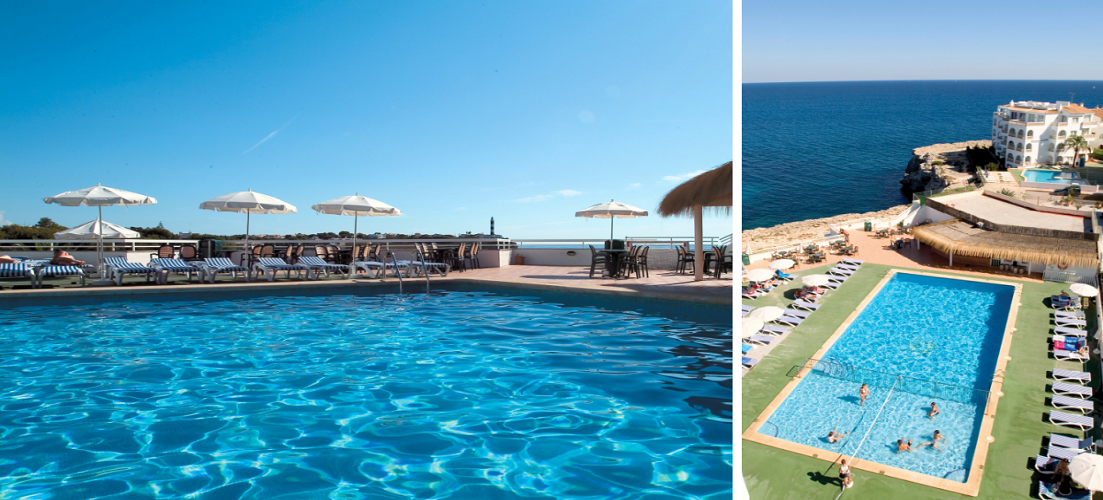 Got another destination in mind? BlueBay Hotels and Resorts can be found by beaches around the world, where will your BlueBay story start?