Who said water parks are for kids? In fact, wouldn't it be great if there was an adults-only water park? Well thanks to the BH Mallorca, now there is…
The world's first 18+ water park featuring hi-adrenaline slides, a 360 degree loop and wave pool is just one of the amazing facilities offered by this new hotel, opening May 2015.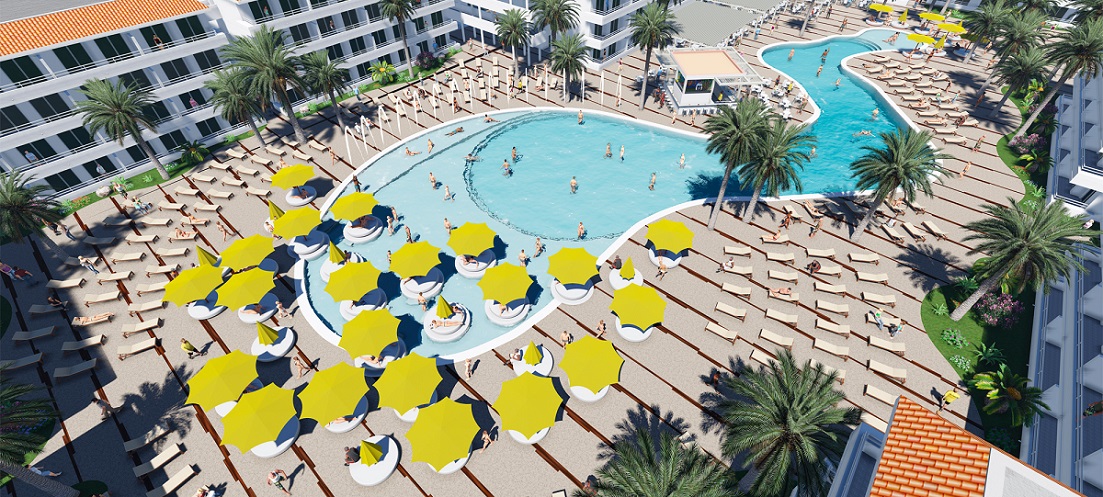 Situated right in the action in Magaluf, the 4* BH Mallorca offers a unique holiday experience and all you could want from a party holiday; large swimming pools with daytime parties, top DJ's at the live gig arena and a truly VIP experience.
Their 'Island Beach Club' hosts some of the most cutting edge events and promoters to ensure that the party never stops. Lounge on the daybeds dotted in and around the pool, take advantage of the all inclusive food and drink, or relax with a massage while you soak up the sun and recover from the night before. There's even an indoor gym and an on-site spa for a bit of pampering, preparing you for your next night of fun!

And speaking of your next night of fun… Tuesdays and Thursdays at the BH Mallorca are gig nights, with the hotel playing host to some of the biggest names in electronic music. State of the art sound and light production is used as the DJ takes over the Live Gig Arena. Festival level decoration and effects make these nights unique and create an unforgettable open air party under the stars.
Each modern suite is equipped with high speed WI-FI and air conditioning, with the majority either overlooking the water park, beach club or open air gigs (all of which is free for guests!).
If all that isn't enough to convince you, check out On the Beach prices…