We've all been through the struggle of trying to find the perfect book to take away with us. A feel-good page-turner that fits in perfectly with the sun, sea and sand that surrounds you can't be too hard find, surely? Well, to save you a few hours of searching book shops and online reviews for beachy recommendations, we thought we'd help out. As both beach holiday experts and bookworms, we're here to lend a helping hand and tell you our recommendations of the best beach reads.
The Long Way to a Small Angry Planet by Becky Chambers
"An uplifting sci-fi about a crew of misfits on board a space ship, this book is the perfect blend of brave new worlds and comforting messages; you won't know whether you feel all warm inside because of the sun or Chambers' funny, reassuring tone. Like Firefly, but happy. "

Recommended by: Jenny – Lead Marketing Content Executive
The Power of Now by Eckhart Tolle
"This page-turner is sure to change your perspective on life for the better! Learn practical tips to let go of the analytical mind and all of its chatter, so you can embrace the present moment, finding joy and peace with life as it is. This simple guide answers some of life's biggest questions and takes you on a journey to discover the true power of the present moment. The positive vibes will be flowing with this feel-good read, leaving you feeling inspired and peaceful as you soak up those dreamy seafront views!"

Recommended by: Holly – Marketing Content Executive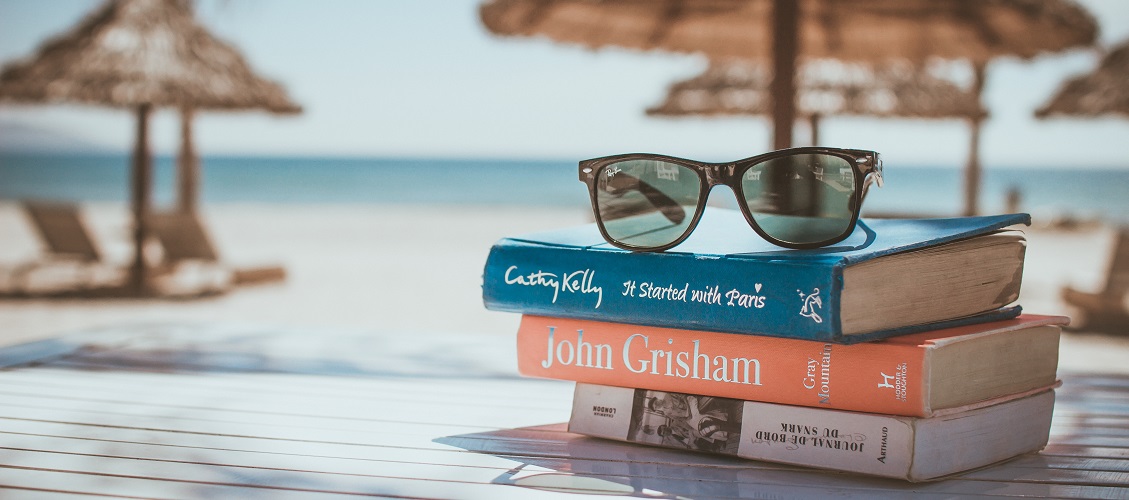 Little Fires Everywhere by Celeste Ng
"Having gathered dust on my bookshelf for over the past few years, last summer I was determined to dig out Little Fires Everywhere by Celeste Ng and get stuck into it. Within a few days, I read the book from cover to cover – and was left feeling like I wanted to read it all over again.
The story explores themes of self-identity, family secrets, love and race. The book follows several characters and the dark drama between them all – from the brothers and sisters, to mother and daughter and friend to foe. It's a twisted tale and one which is totally unforgettable. With beautiful descriptors, engaging characters and an incredible and unpredictable ending – it's one of my all-time favourite books. "

Recommended by: Marianna – Communications Officer
JoJo's Bizarre Adventure Part 5: Golden Wind by Hirohiko Araki
"Colourful visuals, insanely flamboyant character design and hilariously off-the-wall confrontations are the flavours of the day in this sprawling epic. JJBA Part 5 follows Giorno Giovanna and the "Gangstar" squad as they travel across the sun-drenched locales and landmarks of 90s Italy, infiltrating the ranks of a national organised crime group and killing off their members one by one.

Every facet of "Golden Wind" is absolutely bananas from the concept to the execution, but in a story full of metaphysical violence and chess-supercomputer-levels of tactical improvisation, it's the strength of the protagonists (and antagonists) characterisation and the relationships between them that keep you turning the pages. "

Recommended by: Kris – PPC Strategist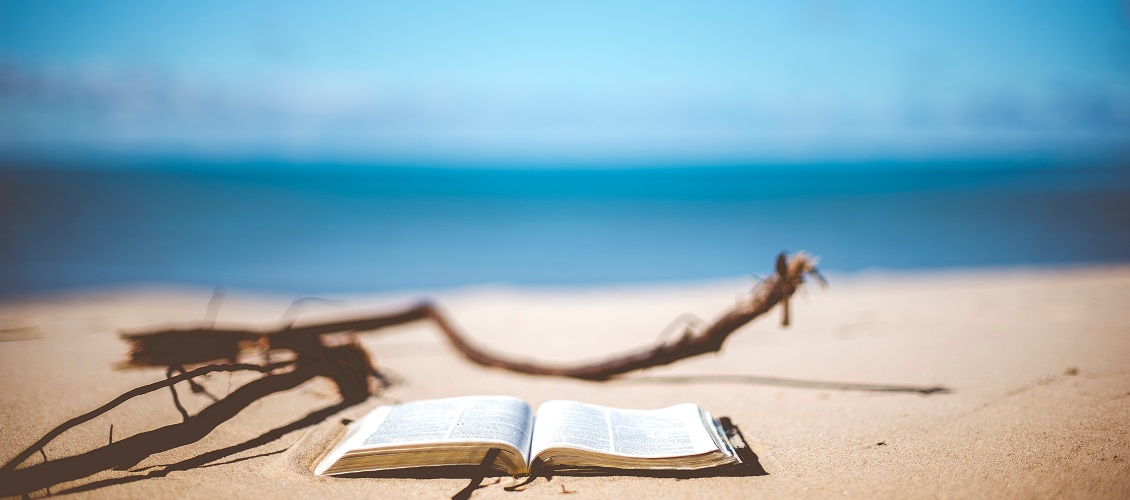 The Rosie Project by Graeme Simsion
"The Rosie Project is a book that captured my heart like no other. In fact, it captured my heart in a way that I'd only ever experienced with films, and even that was rare. Don Tillman is a professor of genetics with Asperger's Syndrome who devises a scientific project in order to find the 'perfect wife'. To do this, he creates a sixteen-page questionnaire to eliminate those who he deems unsuitable (vegans, smokers, drinkers, late-arrivers). It's as whacky and brilliant as it sounds. I recommend this book for any location, but I did read this on holiday and there's something about the warm, heartfelt story paired with the calming lull of the waves that makes for a pretty unbeatable combo. And if you're left longing for more of Don (a guarantee) then there are two more books in The Rosie Project universe that you can tuck into."

Recommended by: Charlotte – Content Administrative Assistant
One for the kids! The Fish with a Wish by P M McCormick
Keep the kids entertained on your holidays this year with a book which inspires your kids to help clean the oceans and seas. William and his friends are in trouble, caused by the amount of plastic being thrown away. With help from Angel Fish, he is given the strength and courage to be able to swim through the ocean to save his friends.

With a 'splish and a splosh and a splosh and a splish', your kids can help William become The Fish with a Wish and help save the beach that they are enjoying on their holidays!
From book reviews to booking holidays – check out our Package Holidays to find your next getaway!