As part of our current national multimedia campaign, we're proud to be currently sponsoring Benidorm, one of the UK's most popular sitcoms.
Have you seen us yet? Chances are, if you're a die-hard Benidorm fan, you will have already noticed the short clips that show before the start of the episode and at each ad break as part of our sponsorship of the show. Linking in nicely with the "Lounge On" national TV advert, the clips communicate how that relaxing holiday feeling starts right from the very moment you book an On the Beach holiday. Contrasting those rushing nuns, the rocker nan, those daft clowns and the lolloping one-man-band in the clips, On the Beach customers are truly relaxed. Or as we like to say: maximus horizontalness.
We chose the "Lounge On" message to emphasise how our customers are free to 'holiday' in their own way; they can pick and mix flights, hotels and holiday extras to assemble their perfect beach holiday… without the drama. We're proud of the ease and simplicity of booking a holiday with On the Beach and want everyone to know it.
The multimedia campaign was created by the online travel agent's creative agency, St Luke's, with media agency the7stars leading the media campaign.
Alistair Daly, Chief Marketing Officer at On the Beach comments:
"This is such a fantastic opportunity for On the Beach and we hope viewers enjoy our ads. Benidorm is ITV's most successful sitcom, so we are delighted to be associated with such an iconic show. Not only is Benidorm a successful TV show, it also remains an incredibly popular destination for sun-seeking Brits and we expect it to remain that way for many years to come."
Enter our Benidorm competition!
To celebrate the sponsorship, On the Beach has also launched a competition to win a FREE stay at the real Solana hotel in Benidorm (that's the Sol Pelicanos Ocas, to you and me). Click the banner below to enter, or read more about it here.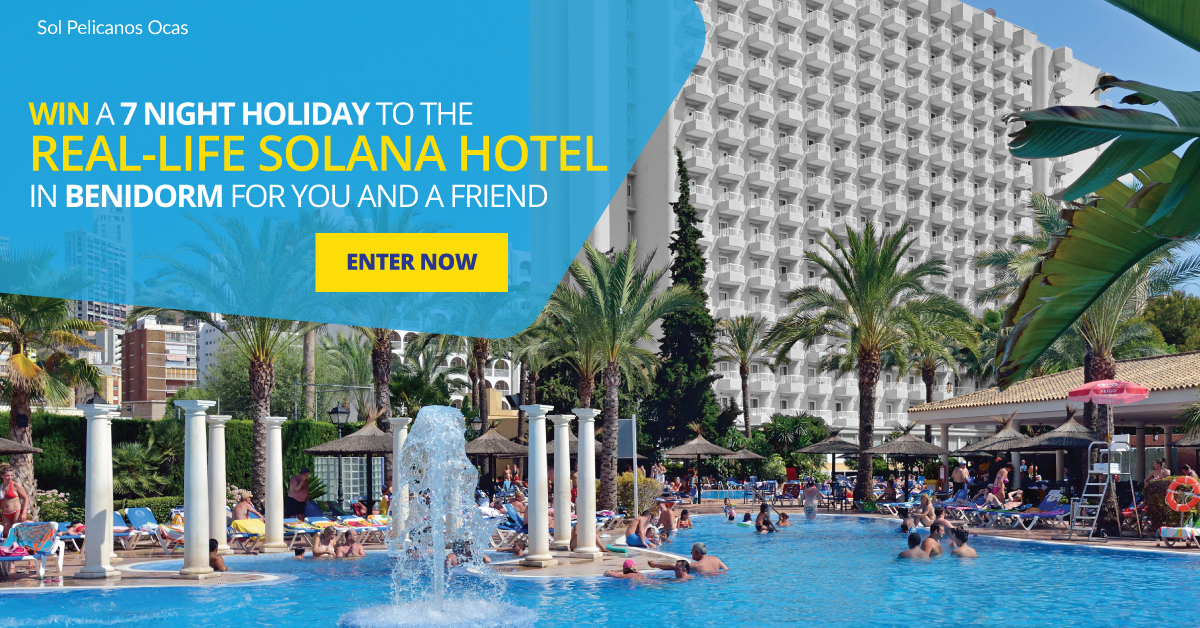 Benidorm airs every Wednesday at 9pm. Have you seen the On the Beach clips before and during each episode of Benidorm? Let us know what you think!