As we look to celebrate the brilliance of the beach holiday, we've been running a competition asking for bloggers' favourite snaps of a totally beachin' beach. The results have been fantastic.
From snaps which captured the stark beauty of British beaches – and the unpredictable weather – to far-flung coasts, we received some truly brilliant pictures. We must mention the stars of some of the photos, too. Many of our parenting blogger entrants showed us just what a beachin' beach means with their children splashing in the surf and playing in the sand.
But there could only be one winner. Receiving a £1,000 voucher to spend on an On the Beach holiday was Debs, who blogs over at bellebebes.co.uk. Her stunning snap captured the raw beauty of the beach near Grand Bend in Ontario, Canada, as her friend Thea and her son took a stroll in the summer sun.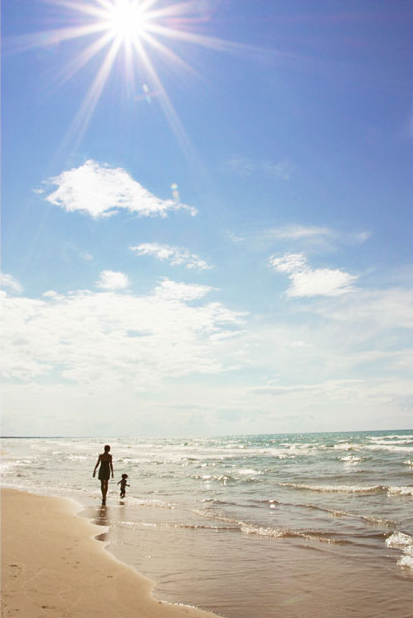 The winning entry was picked by our professional judge Geoff Harris, editor of Digital Camera World, who was impressed by the way Debs mastered a tricky photographic skill; "Shooting into the sun is not easy, it's well exposed and the figures really add to it," he said.
Thanks to everyone who made this competition a great one:
Kara – chelseamamma.co.uk
Joanne – www.charliemoos.co.uk
Jaclyn – bumpkinbetty.com
Matthew – www.bucketsandspadesblog.com
Katrina – carouseldiary.com
Gwen – www.eat-travel-love.com
Nell – onthefirstdayofmarriage.blogspot.co.uk
Lucy – www.lishconcepts.com
Emma – www.theminimesandme.com
Chelsea – msmummyoftwo.com
Charlotte – www.thecrumbymummy.co.uk
Charlotte – www.themummyblogger.co.uk
Becky – www.themummyadventure.com
SJ – cowbiscuits.blogspot.co.uk
Although this is the second time we've done a Beachin' Beaches competition, we've been so impressed with your photos that we're going to do another. This time, we'll be extending the entries beyond bloggers to anyone and everyone. Yet another £1,000 voucher to spend with On the Beach will be going to our third lucky winner.
If you want to take part, keep your eyes on this blog for entry details. In the meantime, get snapping those totally beachin' beaches.