Beach holidays in Dubai are heaven. And they're even better when you can effortlessly blend your time enjoying the sun, sea and sand with exploring the local area. After all, how often do you find yourself surrounded by such amazing food, rich history and exciting opportunities for adventure? A stay at the Habtoor Grand Resort and Spa – a Marriott Autograph Hotel – puts you right in the heart of where the beach meets culture in Dubai. Read on to find out how to infuse your break with new experiences…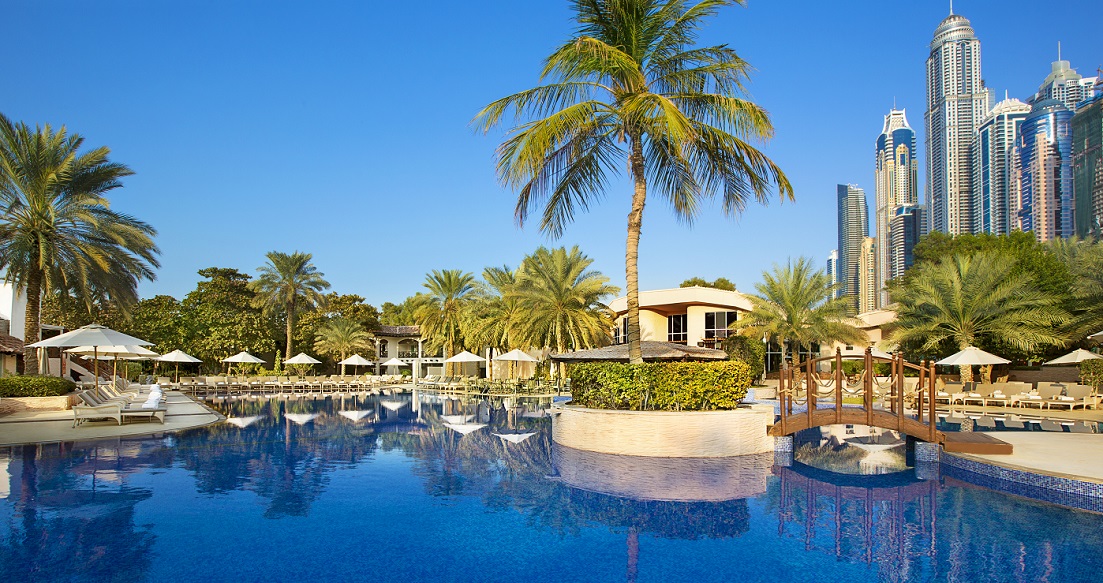 Start your holiday with a traditional treat
Start your holiday as you mean to go on. At check in, the Habtoor Grand Resort and Spa offers the chance to sample authentic Arabic coffee and dates. Traditionally served when greeting guests or when families come together, this is a snack that's well-suited to the occasion. In the Club Lounge, the resort will soon also offer Arabic High Tea, with stunning views over the sea. This is an ideal way to immerse yourself in local ways of life. And you can fill up on tasty treats too. It's a win-win as far as we're concerned.
Get cultural by the poolside
Relaxing by the pool, soaking up the Emirati sun and taking a refreshing dip is a pretty enviable way to spend your days. And you don't have to give up your sought-after chill-time on the sun terrace if you want to add a touch of authenticity to your cultural holiday. At Habtoor Grand Resort and Spa, the culture comes to you. Visit the poolside Henna Parlour for a temporary but unique souvenir. Henna is often used to decorate hands and wrists for celebrations and events like weddings, and the designs tend to signify joy and good luck.

Your cultural journey isn't limited to Dubai, however; the restaurants across the resort have menus made up of cuisines from all over the world. We really recommend ordering a Thai Bento Box right to your sun lounger. Or how about a freshly-made coconut juice and pineapple smoothie from the cabana at the pool? We can't think of a better way to travel the world than through food!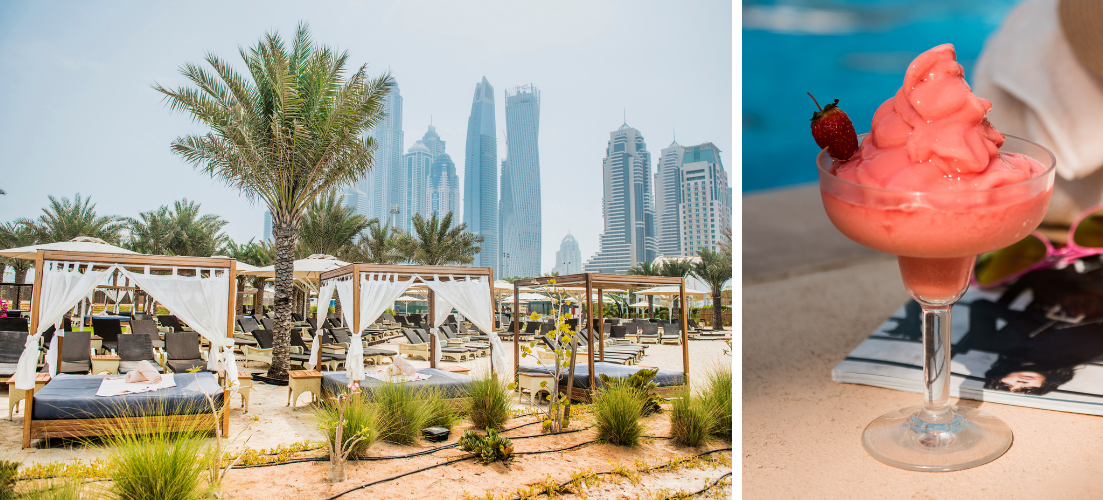 Take advantage of the fantastic location
With a great location comes great possibilities. Habtoor Grand Resort and Spa has its toes in the Arabian Sea – what could be more perfect? Situated on the Arabian Gulf, this impressive resort is perfectly placed for lazy beach days or tons of seaside activities alike. With watersports playing a huge part in the Dubai beach scene, there's never been a better time to dive in.

Opt for scuba diving classes to experience a hidden side of Dubai. As a wise crab once said, "it's better down where it's wetter". And there's plenty to see under the sea. Exotic fish, coral reefs and even a shipwreck or two – what will you discover?
Make your memories last
With all of these amazing experiences at your fingertips, you want to make sure you never forget a second of your holiday. From the soft white sand of the beach, to the brilliant backdrop of the hotel, you'll be snapping pictures constantly to try and take it all in. Here's where a personal photographer comes in. Leave your phone in your pocket and opt for a personal photographer to capture your stay at the Habtoor Grand Hotel and Spa. You'll feel like a superstar and be able to take home lasting mementos of your holiday where the beach meets culture.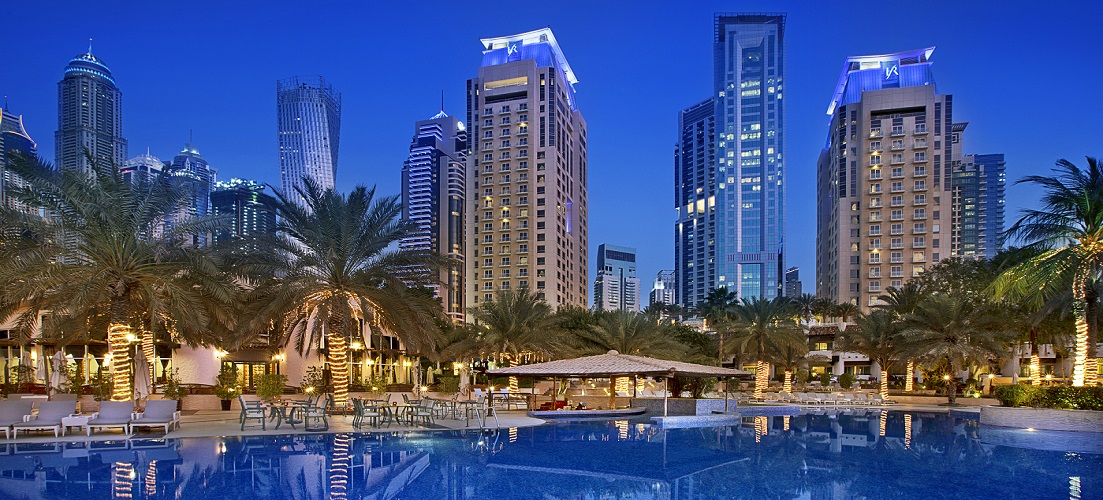 Read more here about luxury holidays to the Grand Habtoor Resort and Spa…