With 300 days of sun per year, there really isn't a wrong time to visit the Algarve. Combined with a staggering 88 Blue Flag beaches, tasty cuisine and plenty to do, the Algarve is a great place to visit all-year-round and what's more, it only takes around 2 hours to get there.
Autumn
Climate
Don't pack away your swimming costume and sunglasses just yet as autumn is a great time to sit back, relax and enjoy the weather in the Algarve. The autumn months are actually very warm with an average high temperature of 22°C in October and 19°C in November.
Things To Do
Algarve Spa Week is held twice a year (in April and October), with an aim to highlight the best spa services in the region. If you're visiting the resort between 7th-15th October, you're in for a treat as you have the chance to enjoy a personal service with a range of experts from medical consultants, beauticians and masseurs.

Winter
Climate
Winters in the Algarve are mild with average highs of 16°C and around 8-9 hours of sunshine per day. Although there is the occasional spot of rain, it's still safe to wear shorts and a t-shirt during the day although packing something a little warmer for the evening is recommended.
Things To Do
Earlier this year, the Algarve was voted 'Best Golf Destination in Continental Europe' by Today's Golfer Travel Awards so it's only right that you dig out your golfing shoes for a game on your next trip. Many hotels have exclusive rates on nearby courses while some also have their own course on-site so you don't even have to travel too far.

Spring
Climate
Spring time in the Algarve is a well-kept secret as beaches and other popular tourist favourites are quieter than the summer months. The season usually begins with an average of 18°C, while you can expect temperatures in May to climb to around 22°C.
Things To Do
Algarve Nature Week provides the perfect opportunity to experience the Algarve's natural landscape. Whether you're enjoying a cycle along a tree-lined path, hiking through deep valleys or simply soaking in the sunset at one of the many beaches, Nature Week allows you to be at one with nature.

Summer
Climate
June through to August is filled with long days of sunshine. Temperatures generally reach highs of 28°C in July and August, although it isn't rare for temperatures to exceed this. August is also the best month to swim in the ocean with an average water temperature of 21°C.
Things To Do
A trip to the Algarve during the summer months would not be complete without a visit to one of their Blue Flag beaches and with 88 to choose from, there's plenty to choose from. In 2016 Praia da Marinha in Lagoa was named by TripAdvisor as one of the best beaches in the world. Each beach has its own personality and offers something for every visitor whether you're hoping to soak up the sun, enjoy some family fun or try your hand at the many watersports on offer.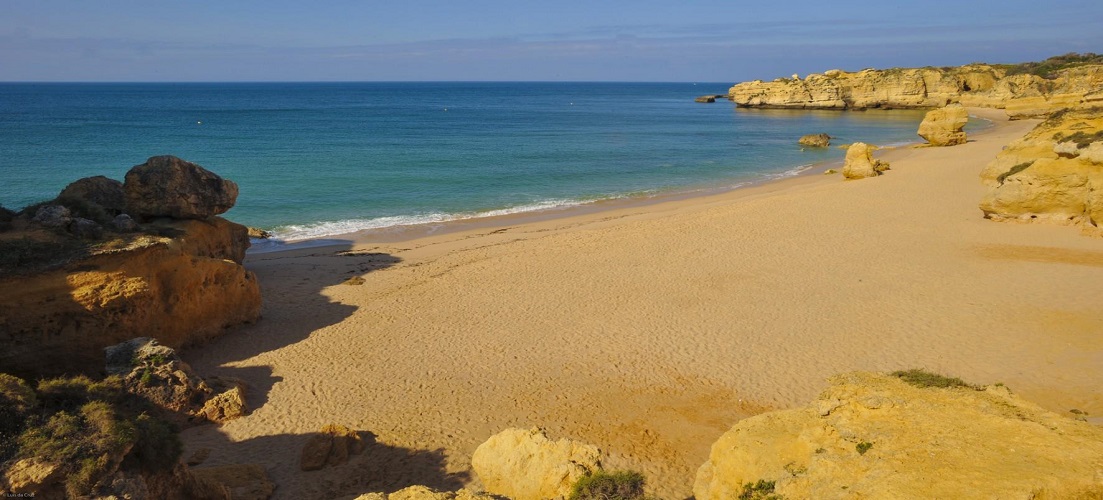 Find out more about what the Algarve has to offer here.