Ibiza – the Balearic island known for its easy-going aura, scorching sunny days and wild, wild nights. A party destination like no other, the White Isle has been the top of any dance-lover's list for decades and will continue to be for generations to come. Yes, it's all it makes out to be – the non-stop fun, the stunning beaches and the all-round amazing atmosphere that leaves you feeling like you might just want to move there – but one thing's for certain, whether you're a luxury jet-setter or a budget breaker, Ibiza will welcome you with open arms.

With the island's best closing parties drawing nearer, Playasol's 35 hotels and apartment complexes across the island will offer the perfect base to see out summer with a bang. Playasol offers stylish, comfortable and affordable accommodation to suit every taste and budget. Whether you're looking to experience Ibiza as a couple, as a group or just with your two best mates, there's the perfect spot in a Playasol hotel to rest your head after a night out on the tiles.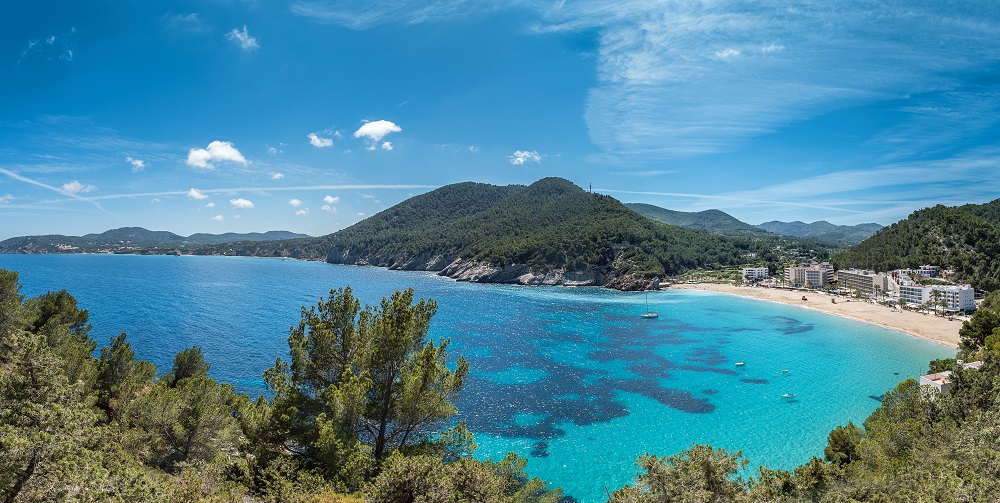 Sun it up in San Antonio
Picture this: a day spent under the sun on the bay, a delicious spot of dinner and drinks and an evening dancing to your heart's content at the bars in San Antonio's West End. Get the true clubbing experience at Eden Ibiza or Es Paradis, or go to one of the must-visit sunset bars on Sunset Strip. You may have heard of a little place called Cafe Mambo (of course you have), well this is the top Sunset Bar in Ibiza and it's located right in San Antonio! If you're a true wild child and want to party all day and night, there are plenty of boat parties setting sail from San An, as well as O Beach Ibiza, which hosts incredible beach parties throughout the day. Sounds like your style? Well, check out these fantastic hotels where you can re-charge your batteries without breaking the bank.
Hotel Marco Polo – Adults Only
Sometimes you just want to guarantee that you'll be surrounded by like-minded people on your holiday. Well, with this chic Adults Only hotel in San Antonio, you're sure to find yourself some Ibiza mates to make your stay that little bit more special. With a stunning sundeck with Balinese beds, outdoor pool and snack bar, it's the perfect place to spend your day socialising, playing ping pong or chilling in the sunshine after a night of partying.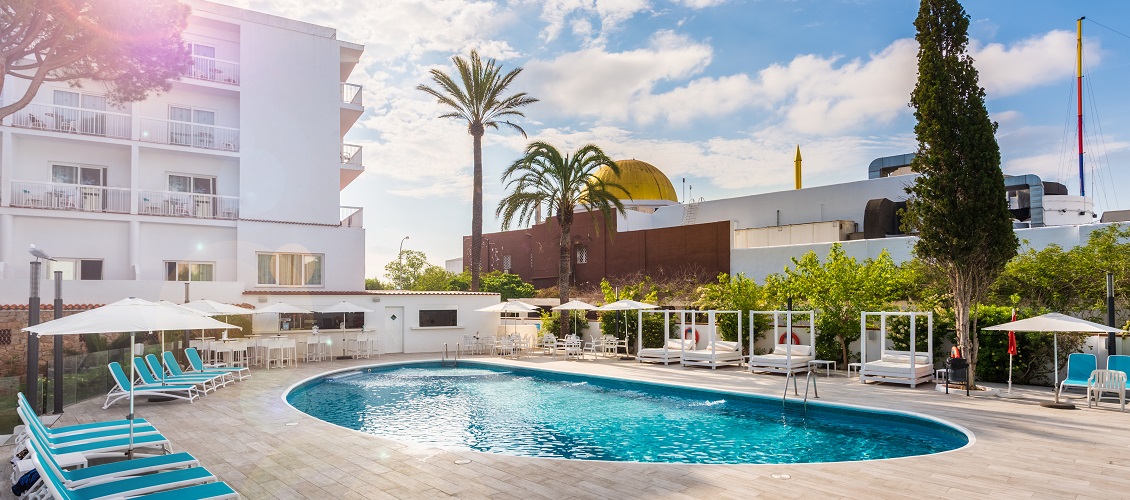 For somewhere a little more low-key, S'Estanyol Hotel has a more relaxing atmosphere with couples, families and friends all welcome. Located by the beachfront, this is a perfect pick for anyone wanting a base that they can escape to when they need a break from the party atmosphere. This charming hotel offers a pool for both adults and children, and of course the direct beach access for those who'd prefer a dip in the Balearic Sea.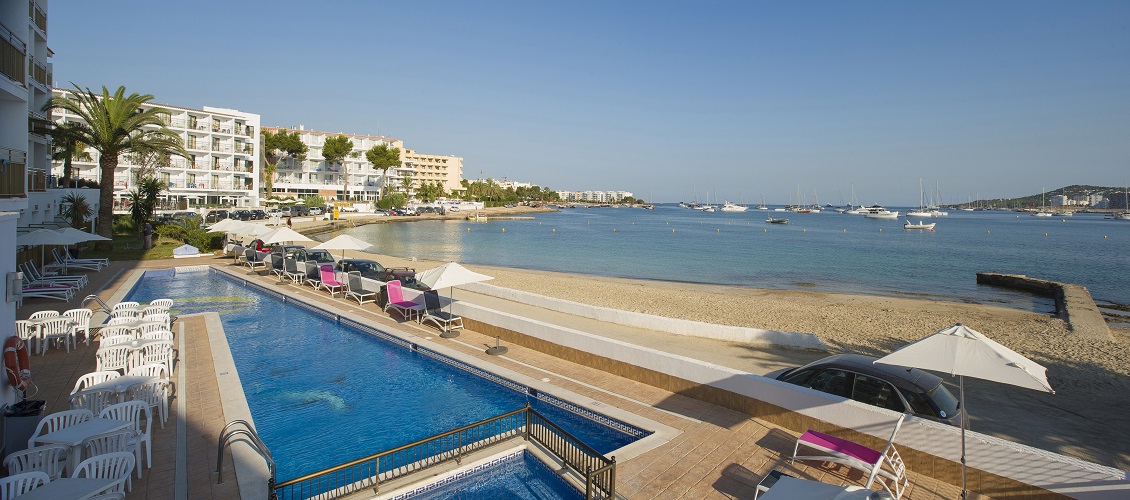 Another relaxing spot to enjoy the Balearic sunshine between nightclubbing sessions, the San Remo Hotel is idyllically placed by the bay. Make the most of your stay and go All Inclusive, with a fantastic range of local and international cuisine served in a buffet style – it's the perfect way to cure a hangover. If you're in real need of rejuvenation, the complex also features a massage area, where you can treat yourself to the ultimate unwinding experience.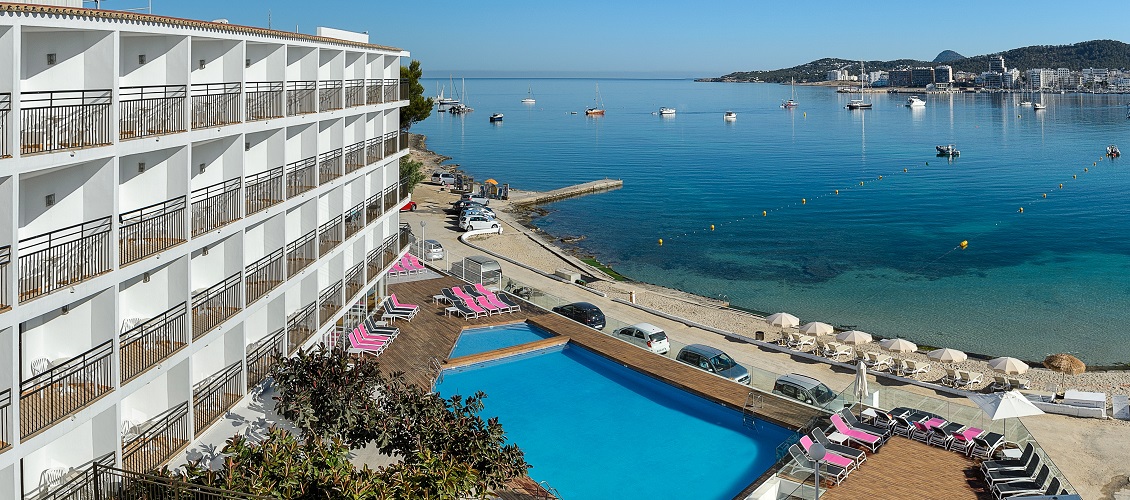 Party non-stop in Playa d'en Bossa
Home to Sankeys, Ushuaïa, DC10 and the longest stretch of sand in Ibiza! Playa d'en Bossa may be on the other side of the island to San Antonio, but the party doesn't stop here. If you're looking for the super clubs that everyone raves on about (and inside of), you're in the right place, especially as Amnesia and Pacha are only a short drive away. Plus, with the biggest beach on the island, beach party enthusiasts will be in heaven. Head to the famous Bora Bora Beach Club for the hottest day parties by the sea, where you can dance, socialise and simply take in the buzzing atmosphere. Take a look at some of our favourite places to stay in this fabulous beach resort.
What better place to stay on this bright and stylish island, than in these bright and stylish apartments? The My Tivoli Ibiza Apartment complex offers a sleek sundeck, outdoor pool and lush gardens, perfect for both unwinding in the sun and makes for a fantastic Instagram opportunity. Not to mention each of the affordable apartments are decorated in a cool style and feature a kitchenette so you can eat and drink at your leisure.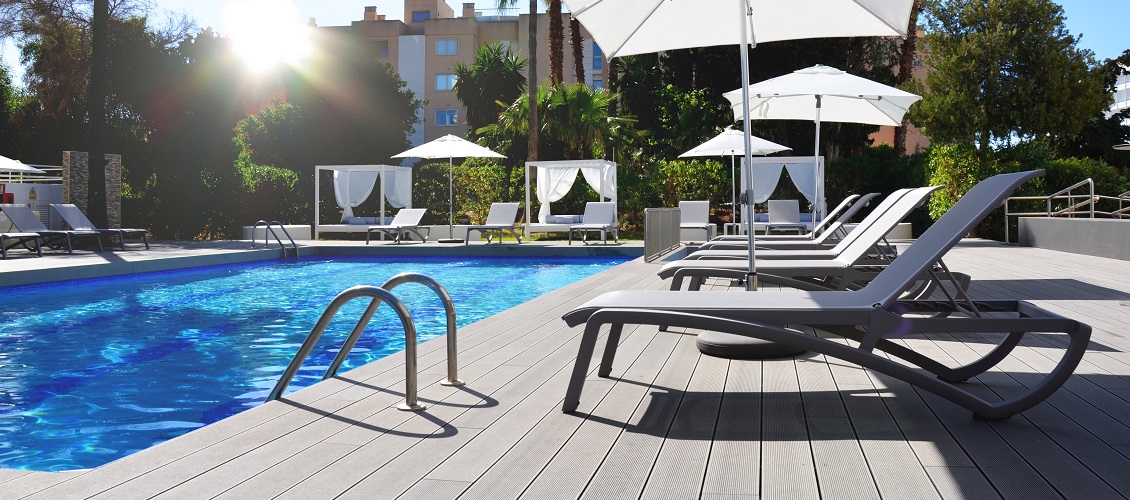 Overlooking the sea, Aparthotel Jabeque Soul offers a spacious sunbathing area with two adult pools and two kids pools. Only a short distance from Playa d'en Bossa, you're within walking distance from delightful restaurants, local shops and the top of Playa d'en Bossa beach. If you're looking for a little downtime, the hotel's pool table, ping-pong table and snack bar will keep you happy and comfortable for a day of chilling out.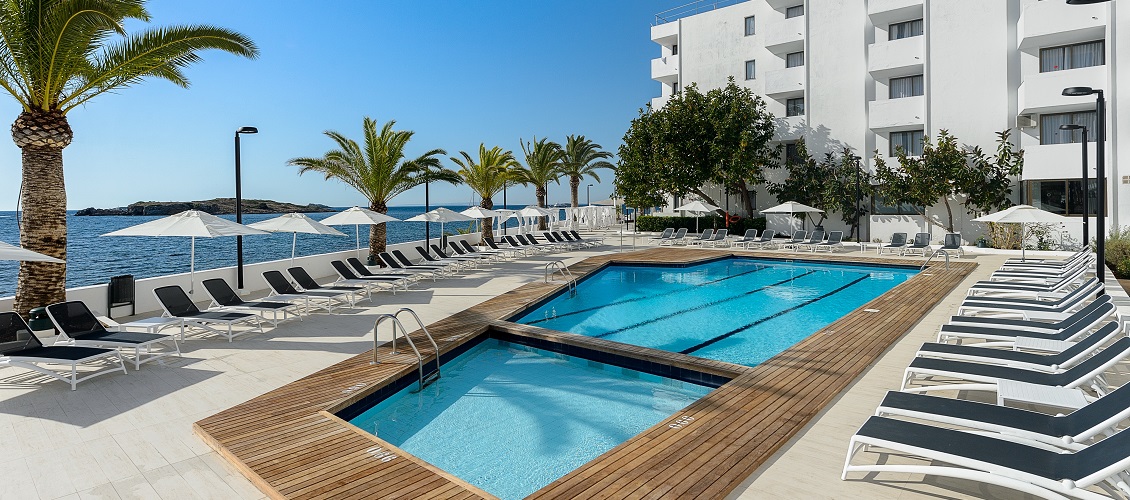 Four-star services, a privileged location and oh-so-chic decor, you'll not find any better value accommodation than The New Algarb Hotel. Wander past the hotel's sparkling outdoor pool and grand palm trees right onto the beachfront and enjoy drinks with friends at the pool and beach bars. Balinese beds, a games area and a restaurant that creates scrumptious Mediterranean-Asian cuisine for guests to indulge in – all whilst situated in the centre of the action. What more could you want?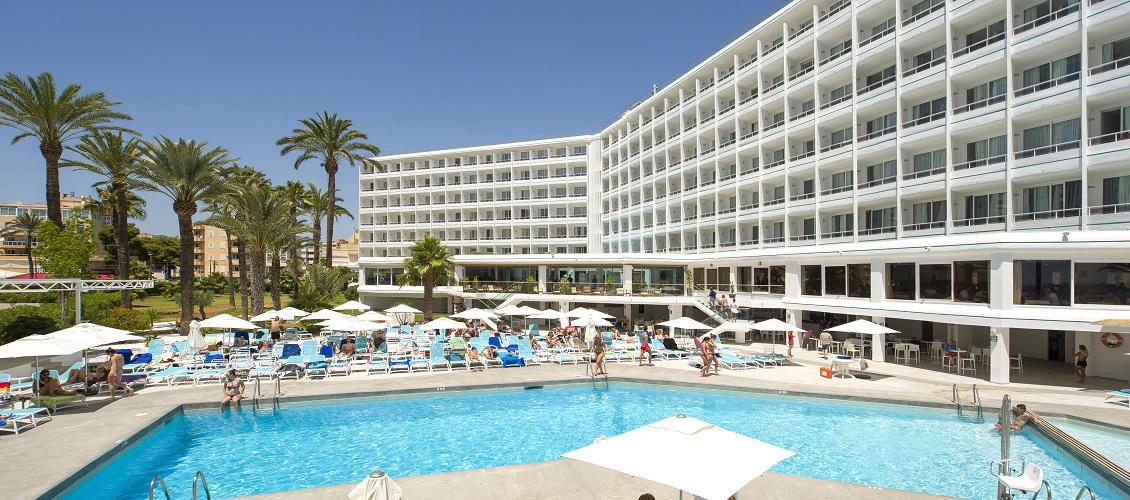 So, what are you waiting for? Book your last-minute Ibiza getaway today. After all, spontaneity is the spice of life, right?
In need of an Ibiza getaway? Check out more Playasol Ibiza Hotels…