With a range of luxurious hotels situated on or close to the beachfront, the Adalya Hotels in Turkey provide a great place to enjoy a relaxing break in the sun. Take a look at some of the best features of three Adalya Hotels below.
Adalya Elite Lara
Located directly on the beach in Lara, the 5* Adalya Elite Lara has its very own private beach area for you to relax on. You will also find outdoor pools, children's waterslides and a fun fair complete with Ferris wheel, carousel and bumper cars. There are six bars on site as well as a nightclub, all of which serve local alcoholic and non-alcoholic drinks. Other leisure facilities include a spa and wellness centre, garden and sun terrace. If you're holidaying with young children, you'll be pleased to know that there's also a waterpark, kids club and a games room.
Take a look at the 5* Adalya Elite Lara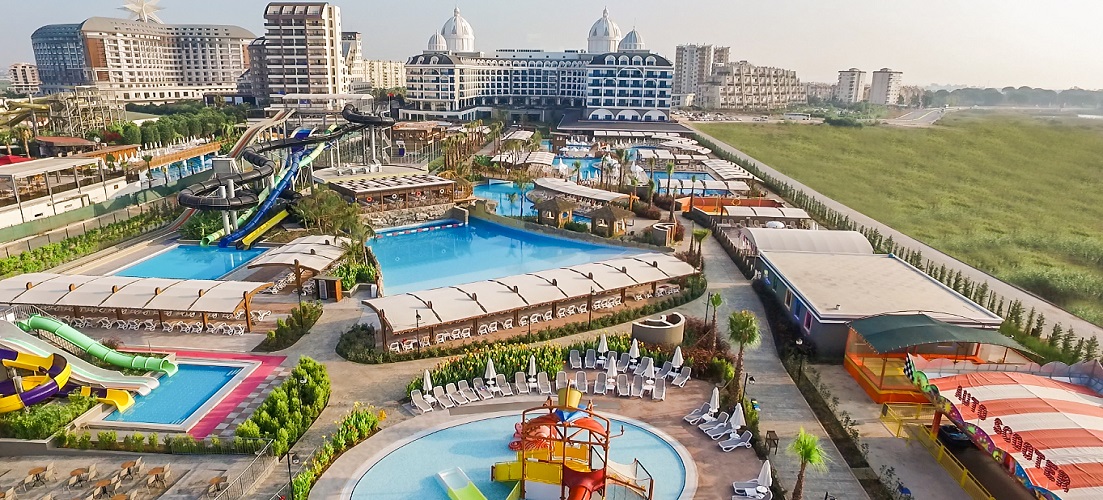 Adalya Ocean Deluxe
This 5* hotel in Side is perfect for a fun-filled family holiday. There are two freshwater swimming pools at the hotel, bowling facilities and a mini club. The hotel is also just a short walk away from the beach which offers a range of watersports. There are five bars and four different restaurants at the hotel which serve a mix of Turkish, Italian and Mexican cuisine.
Take a look at the 5* Adalya Ocean Deluxe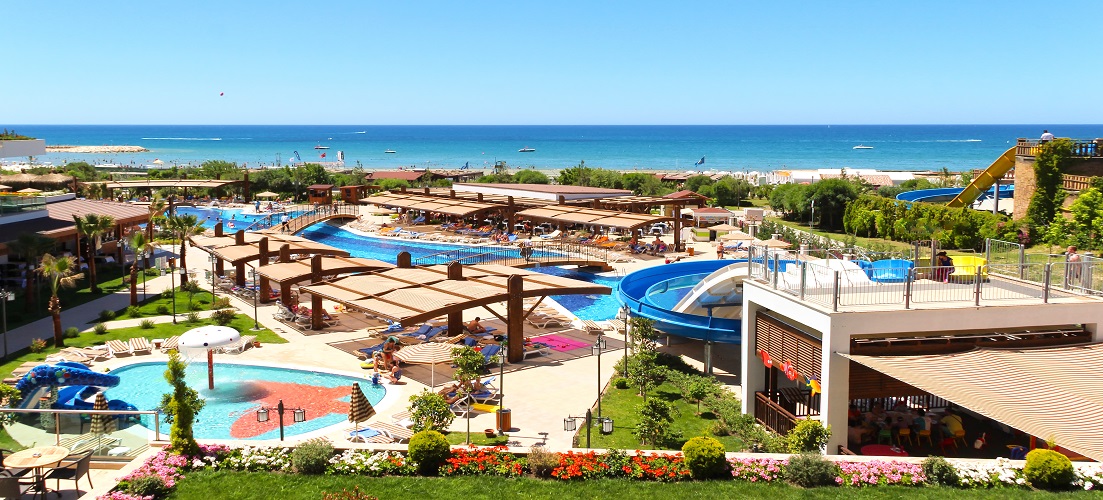 Adalya Art Side Hotel
With indoor and outdoor swimming pools, spa facilities and a private beach, the 4* Adalya Art Side Hotel in Side, Antalya is one of the most popular luxury hotels in Turkey. Spa facilities at the hotel include a sauna, Turkish bath and fitness room while massage services are also available. Sport enthusiasts can enjoy billiards, bowling and table tennis as well as many more sports and entertainment facilities.
Take a look at the 4* Adalya Art Side Hotel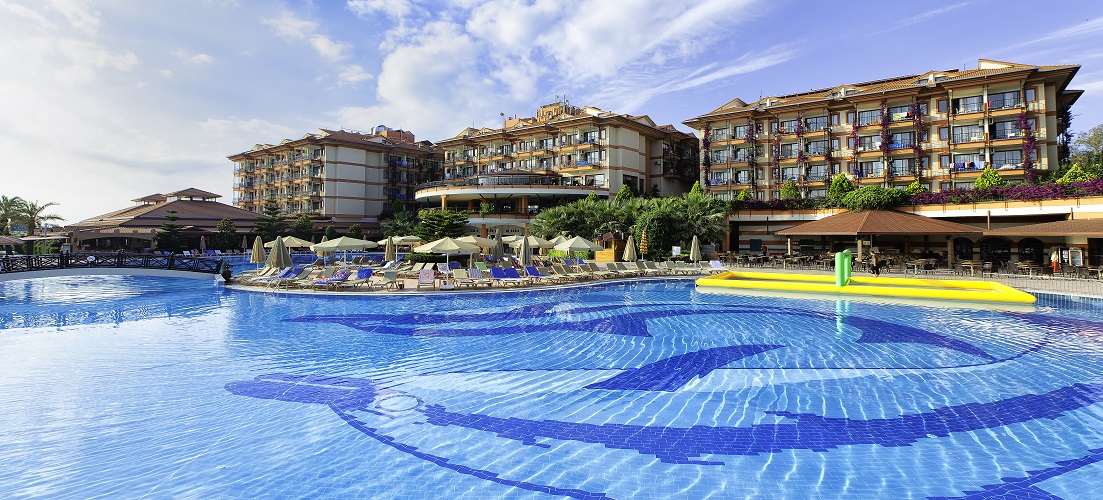 Take a look at more hotels in Turkey here