Having just returned from a week's stay at The Ixian Grand & All Suites, it's clear that this friendly hotel prides itself on being the go-to resort for luxurious stays, fantastic food and gorgeous views! Situated on the beachfront on Rhodes' west coast, this Adult Only resort boasts being one of the only hotels on this side of the island with direct access to the beach. From our lush room to the outstanding service, here's why our week under the Greek sunshine at the Ixian Grand & All Suites was simply wonderful…
We were lucky enough to spend our week in one of the 69 luxurious suites of The Ixian All Suites. These spacious rooms each have their own private pool and you receive complimentary room service throughout your stay. As a guest of the suites, you also have access to your own exclusive A La Carte restaurant, Alazonia, which serves outstanding cuisine from around the world, with a menu designed by the hotel's executive head chef. For those wanting the absolute deluxe experience, indulge yourself in the hotel's seafront swim-up suites. These suites take the top spot, being the largest rooms at the resort, each featuring a private decking area where you can relax and take in the views of the Aegean Sea or swim in your private pool. These suites really do scream luxury!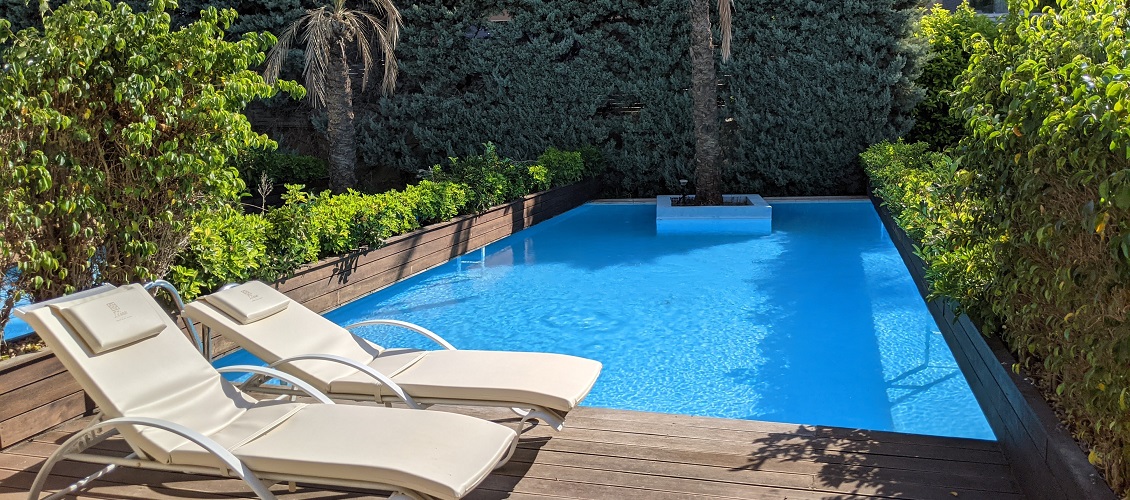 The Ixian Grand's four restaurants were most definitely one of the highlights of our stay. Each menu is carefully thought out and executed by the hotel's head chef and his team, and each is absolutely delicious! Complemented with fantastic service from the restaurant staff, for an all-round great experience. The Vis a Vis main buffet restaurant was recently renovated in 2020, so is a fantastic spot for those days when you want a little bit of everything, Milonges is a Greek a la carte restaurant serving the traditional favourites, Muza Htista provides something a little different with Japanese and Peruvian cuisine on offer, and Alazonia is one for the foodies, as the menu changes every day!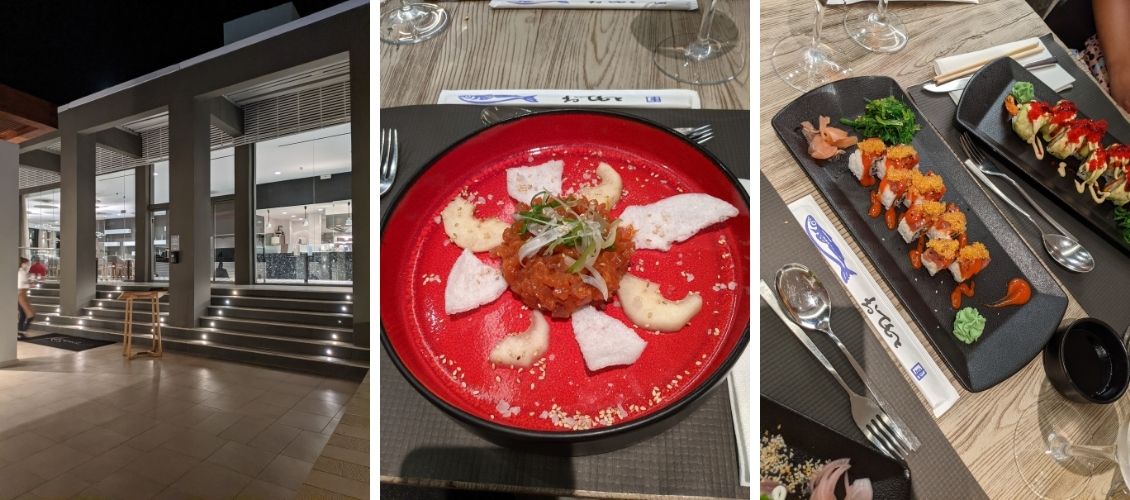 Throughout our stay, it was clear that the team at the hotel challenge themselves every day to create a fantastic holiday experience for their guests. Ideas are implemented constantly to provide an outstanding customer experience. A few examples include sofas as sunbeds around the main pool, additional sun loungers so no guest will go without, disabled access, and carefully placed decking areas to provide sunshine to guests for as long as possible throughout the day. Additional facilities the hotel offers include a spa and fitness centre, FREE Wi-Fi, a mini-market, and excursions and car hire to explore the island of Rhodes.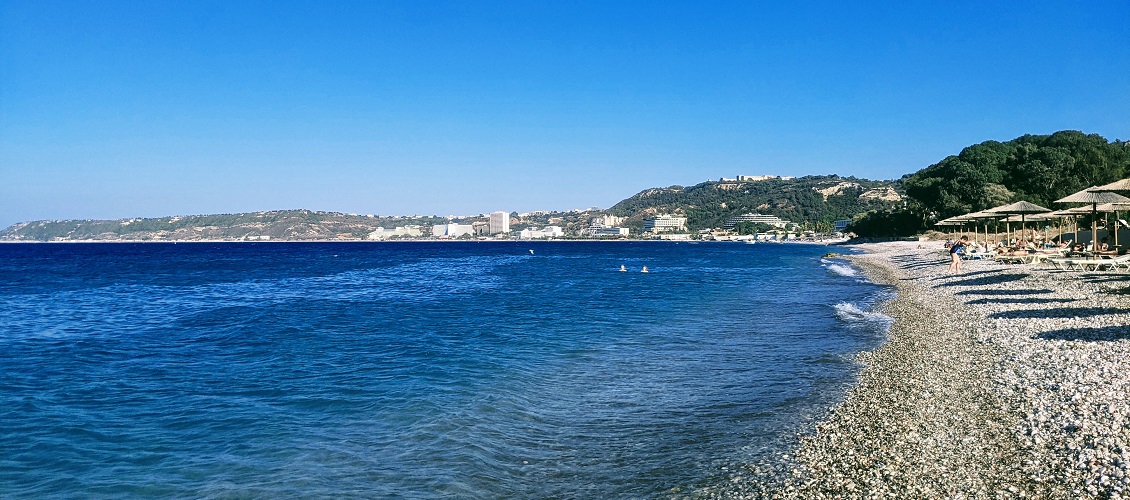 Overall, our stay at The Ixian Grand and All Suites was fantastic. A week of relaxing, eating great food, enjoying gorgeous views and drinking delicious cocktails. The hotel staff went above and beyond each day to make our holiday incredible. A highly recommended stay for those looking to switch off from their busy day-to-day lives. Thanks for having us!
This is a guest article written by Emma.
Need some sunshine ASAP? Check out our Last Minute escapes!