We've teamed up with Josh, a travel blogger and vlogger, to create a travel blogger's guide to the beautiful island of Corfu.
Hi! My name is Joshua and I am a travel vlogger and blogger from the UK. In August 2020, I travelled to Corfu for the very first time to take a well-deserved break, experience a new culture and most importantly celebrate my 18th birthday. I had such an amazing time on my first visit, that just six weeks later I booked flights again to return to the incredible island and experience even more of it.
So if you're wanting a sun-soaked break away to Corfu, read on for my top tips on getting there, finding your perfect accommodation and the not-to-be-missed sights and attractions.
Getting to Corfu
One of the most popular Greek Islands, Corfu is a top hit with British holidaymakers, which means it's easier to get there as a variety of UK airports offer direct flights to the island! Ryanair, EasyJet, Jet2 and TUI all have flights to Corfu several times a week from a range of UK airports, making it easy to find a flight to suit you and your budget.
Once you've touched down in Corfu, getting to your accommodation from the airport is simple if you plan ahead. I wouldn't recommend taking a taxi to your hotel as this can be expensive due to the major resorts being quite far away. One of the good things about using On the Beach is the option to add transfers to your booking. This is what I would recommend as the best transport option as you can find a convenient option at a price that suits you. Corfu does have public transport from the airport, but it's certainly not a convenient way of getting to your accommodation and you want your holiday to be relaxing as possible, don't you?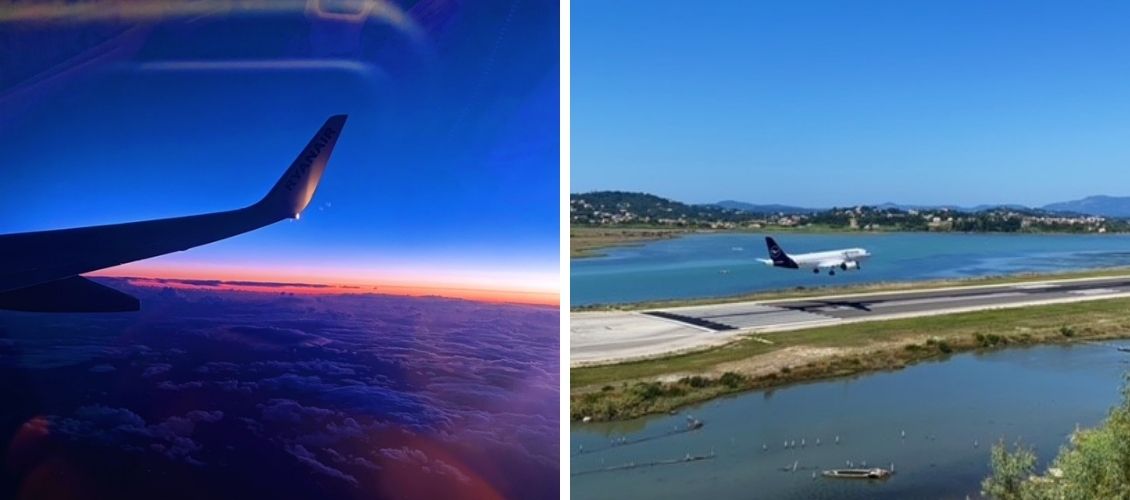 Finding accommodation in Corfu
Holidaymakers love Corfu, as it's such a multi-cultural island with so much to offer for everyone. From 18-30s beach clubbing breaks to relaxing city escapes – Corfu really does have it all!
Looking for the best place to explore local bars and clubs? Kavos is really the central hub for Corfu nightlife. I'd recommend staying here if you're wanting a party vibe and to experience great nightlife.
Other great resorts include Sidari, Kassiopi and Dassia. These are perfect for families as there are great beaches, plenty of shops and great restaurants to discover around the resorts.
If you fancy a city break, Corfu Town has a wide offering of accommodation from hostels to hotels, and if you really want to experience the island's culture then this is the place to be. Or, if you prefer lush landscapes and stunning views, then head to Kanoni, a small hilltop village with spectacular views of the sea, mouse island and the airport. This is my personal choice when visiting the island as it offers a great choice of hotels and is a plane-spotter's paradise!
Accommodation on the island is varied with plenty of small family-run Self Catering accommodation, to large luxurious five-star All Inclusive holiday resorts. You're spoiled for choice when it comes to where to stay, as there are plenty of options to suit any budget.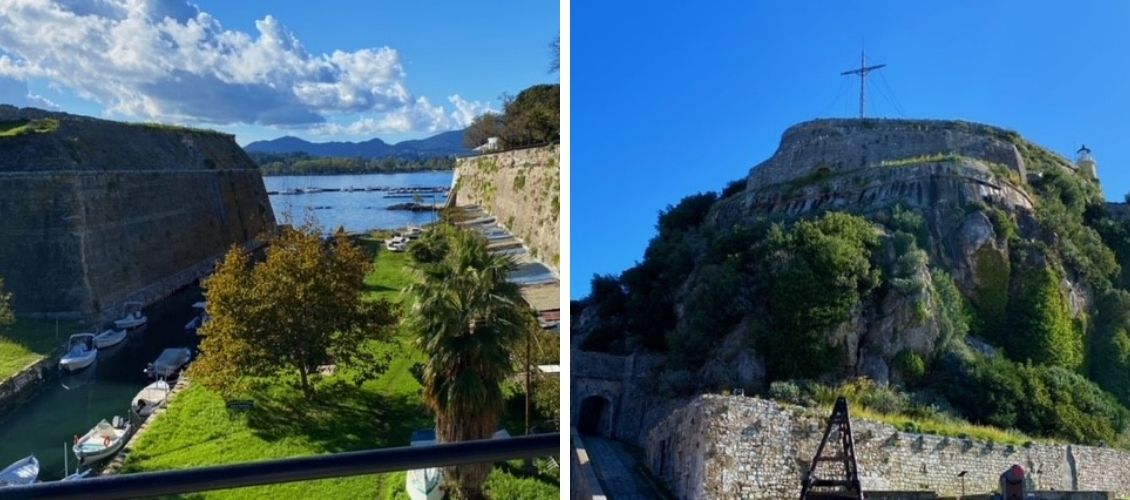 Things to see and do in Corfu
Am I seriously going to be able to fit this into one blog? I don't think so!
Corfu has so much to offer for a relaxing or lively break away. Whichever type of holiday you're on, a trip to Corfu isn't complete without visiting the town (Kerkyra). With narrow streets, two forts and a great selection of sightseeing tours, you can spend hours here exploring the charming streets of the historic town. A sightseeing tour is recommended to get the most out of your time in the town. For a small cost, hop on a bus and let them show you around, starting from the port and heading up to Kanoni for a little bit of plane spotting. When you arrive back, head into Liston Square where you'll find an array of cafes, bars and restaurants. Oh, and the island's only McDonalds! Liston Square is a great place to visit on a Saturday evening, where the atmosphere is buzzing and you can get involved in the local culture.
What's a holiday without a trip to the waterpark? Aqualand Corfu is located inland so a taxi or public transport is required to get to the park. With a variety of attractions for all ages, Aqualand is a day of fun for all. The only question is are you brave enough to take on Free Fall?
See a different side to the stunning island by taking a boat trip. Most resorts in Corfu have tour operators that sell excursions for boats, or you can go one step further and hire one yourself. A boat is great to see the island from a new perspective, with it's shingled coastline and rugged mountains, a boat trip is great for sight-seeing, swimming and getting that all-important tan whilst relaxing!
I could endlessly list the amounts of fun anyone could have in Corfu but we'd be here all day. So, here are just a few notable mentions to ensure you have fun on the island and get the most out of your trip.
Go to the beach! The sunbeds are mostly cheap and often include a drink too.
Try the local cuisine. Are you really holidaying right if you're not indulging in the delicious local dishes? Greek food is unbeatable, from gyros to souvlaki, or even a Greek salad – the freshness of the food is incredible.
Olive oil is like the Canaries' aloe! Ensure you explore the wide products manufactured from olive oil on the island and you can even take a tour to see how it's made!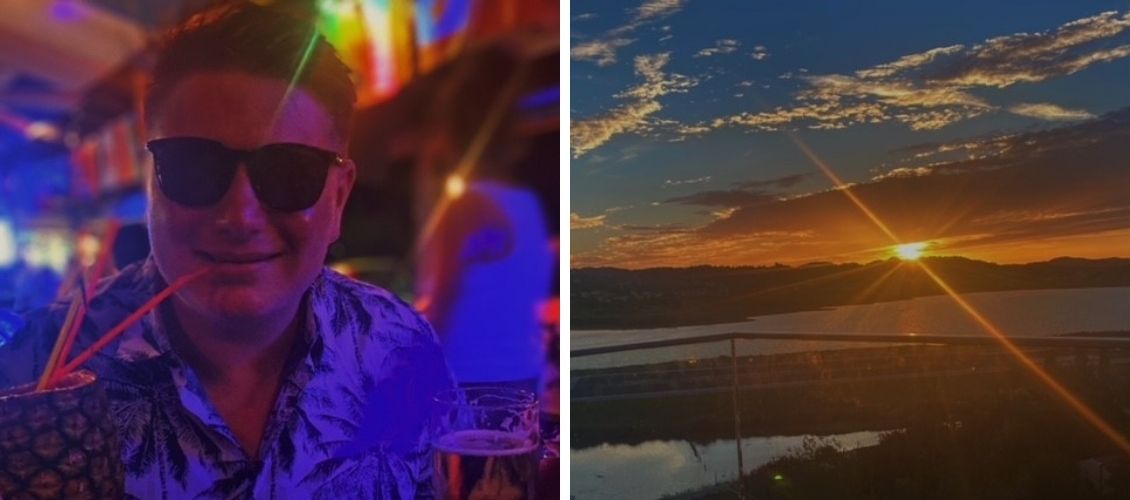 So there you have it. A quick travel guide based on my trips to Corfu! Can we tempt you to visit this stunning island in the near future? Let us know in the comments!
Want to know more about Josh? Check out his blog!
Feeling inspired? Check out our holidays to Corfu!