We feel it would be hard to understand the meaning of a romantic break away without having visited the beautiful Greek island of Santorini. Flights from the United Kingdom take around four hours and on arrival, visitors can feel the specialty of the place immediately.
Santorini consists of clusters of traditional Greek villages dotted around the island, all with their own unique personality and charm. The traditional settlement of Oia, which is located on the northern tip of the island, high on a cliff top, is the place to be if you want to catch the most spectacular of sunsets. This is the place where magic happens and proposals are made! Legend has it that if you happen to be in a certain spot when the sun goes down then your true love will be revealed…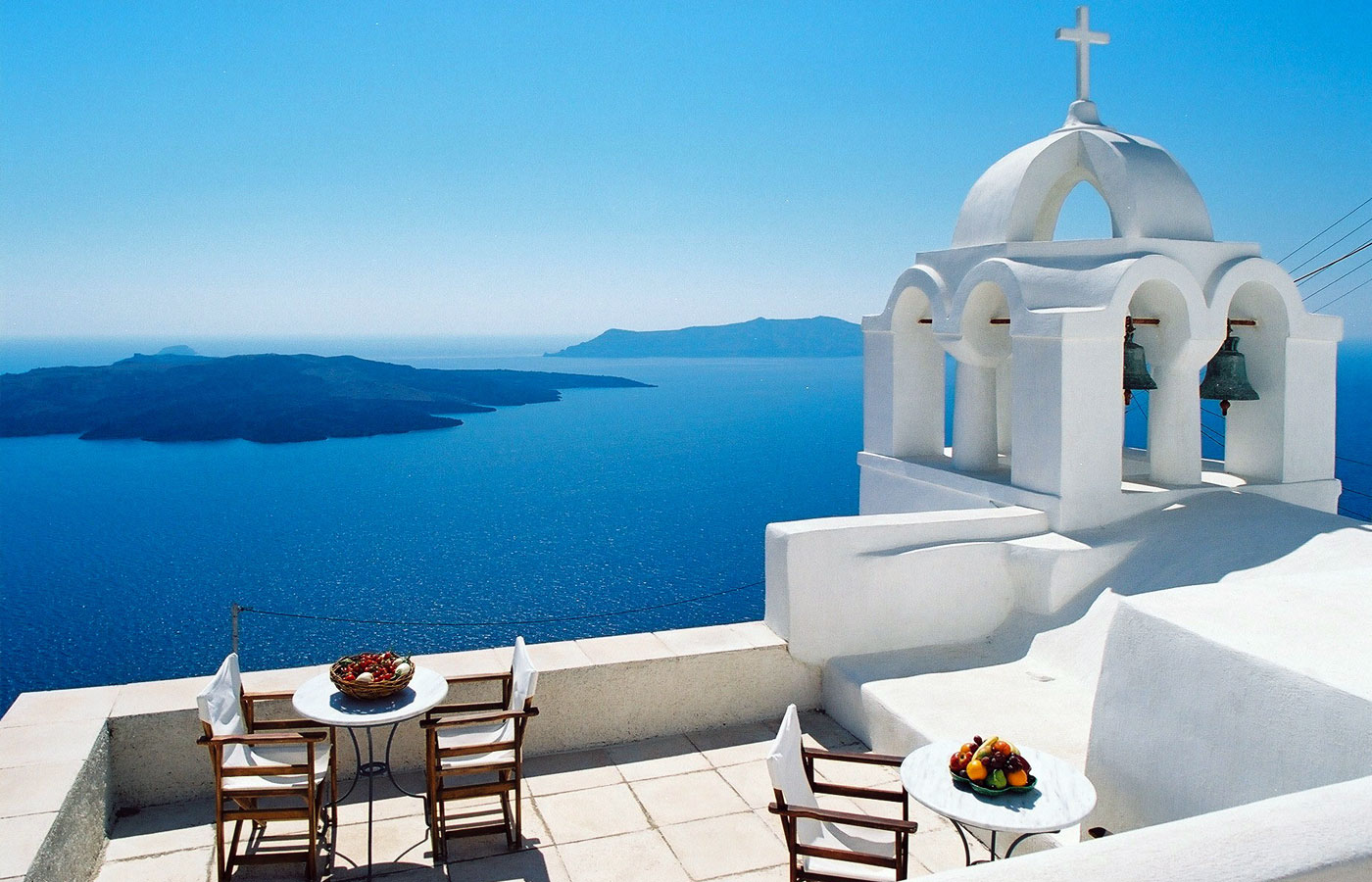 Not only does Santorini enchant you with its quaint streets and houses but it offers some of the most spectacular settings, gushing with seclusion and romance. There are some truly amazing spots…infinity pools carved into the mountainside with views for miles around – spectacular!
Santorini is the definition of a romantic destination. Secluded, picturesque settings and absolutely breathtaking scenery, all to be enjoyed most with the one you love.