Pure luxury, ultimate tranquility and blissful surroundings, the Adults Only Secrets the Vine hotel in Cancun is the epitome of romance. Tailored for couples, this five-star resort is more than just a place to stay. With a pristine sandy beach only a few steps away, a world-class spa that oozes serenity and infinity pools that sparkle under the sun, it's hard not to feel like you're in a dream when sharing the Secrets the Vine experience with your loved one.
Soak up the sun on the soft sandy beach
Perfectly placed on the soft white sands of Cancun Beach, a stay at Secrets the Vine is a dream come true for those who are in love with the sun, sea and sands of Mexico. What's more relaxing than unwinding under the sun with your loved one by your side and the sound of the waves softly crashing in your ears? Dip your toes into the warm crystal-blue waters of the Caribbean Sea and take in the tropical surroundings, or wait until sunset to join your partner for a romantic wander along the shore – there's nothing quite like it.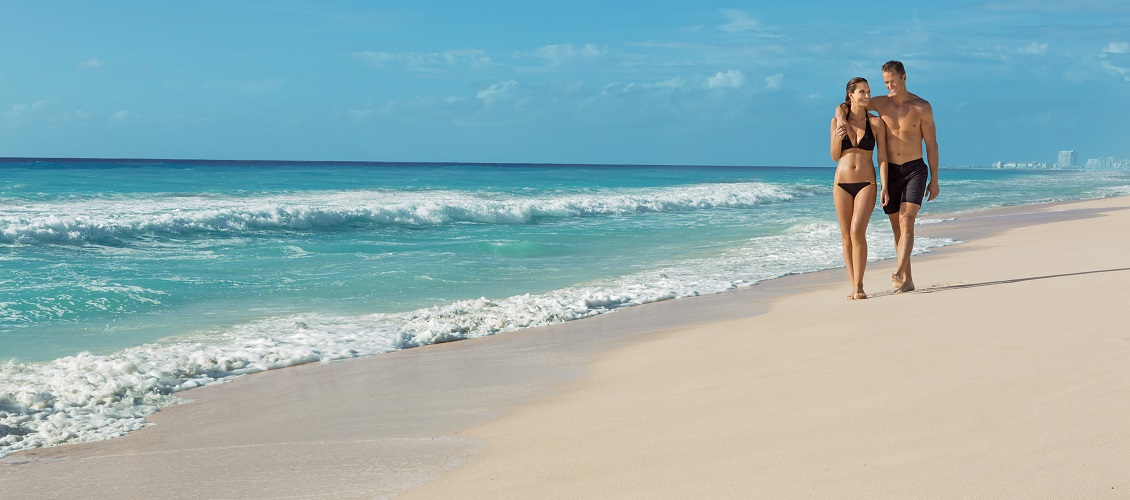 Cocktails by the pool for two
If your idea of a luxury holiday is to lie by the sparkling pool with a selection of fresh and fruity cocktails waiting for you – you've found it! Choose from two infinity pools to cool off in, or head to the outdoor whirlpool for a serene soak with views of the glistening ocean. Enjoy a relaxing dip whatever the weather, as all of the pools are heated, so you can swim comfortably even as the sun goes down.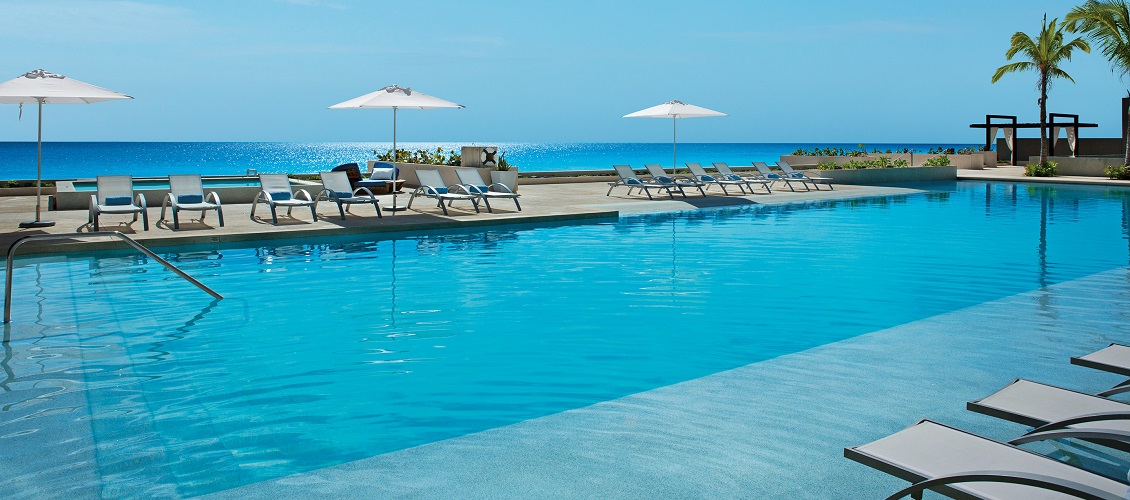 A perfect pamper session at the world-class spa
Nothing says 'luxury getaway' more than a trip to a plush hotel spa. Visit Secrets Spa by Pevonia and choose from a wonderful variety of indulgent treatments from body wraps to skin scrubs and massages to manicures. Lie back and let the beautician rejuvenate your face with a flawless facial, or head to the massage bed for a hot stone session. If you're seeking something romantic yet relaxing to do with your partner, book in for a couple's massage where you can enjoy a side-by-side massage in a truly tranquil setting.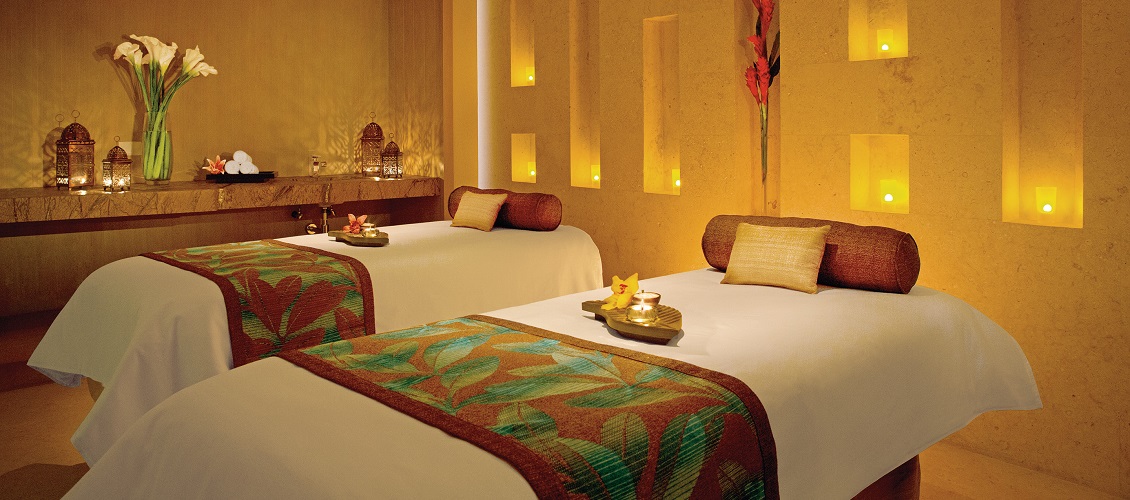 Gourmet dining that's fit for royalty
Some say that the perfect date night is a romantic candle-lit meal at a classy restaurant, but what if you had a choice of 7 plush eateries at your feet each night? Every night is date night at Secrets the Vine, where you can indulge in delicious cuisine from around the globe with your favourite person. A table for two in one of the hotel's stylish and modern restaurants is the place to be, whether you're in the mood for Mexican, Italian or even fresh seafood.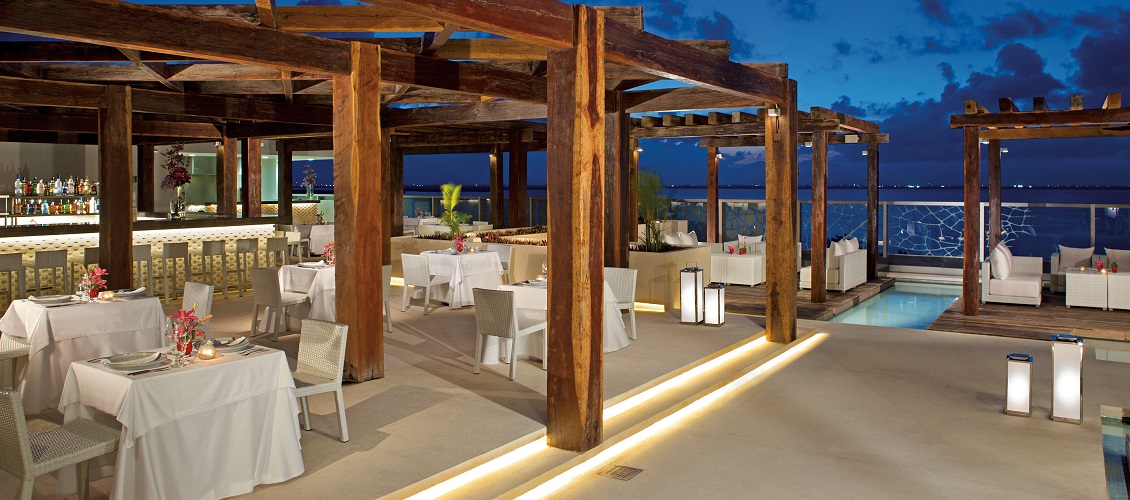 Exciting activities to adore together
If your idea of a five-star experience is to get involved in exciting activities, look no further. If you're a pair who have fallen in love with fruity cocktails, the mixology cocktail classes will show you how to make your own creations together…and enjoy them too, of course. Wine connoisseurs on the other hand can book in for wine tasting and pairing. Whether you're a lover of deep reds or pale, crisp whites, you'll both be in awe of the variety of scents and tones that you'll discover together. Prefer to show your feelings for each other by moving your feet? Take up one of the hotel's dance classes to twist and tap to the beat with one another and fall in love all over again.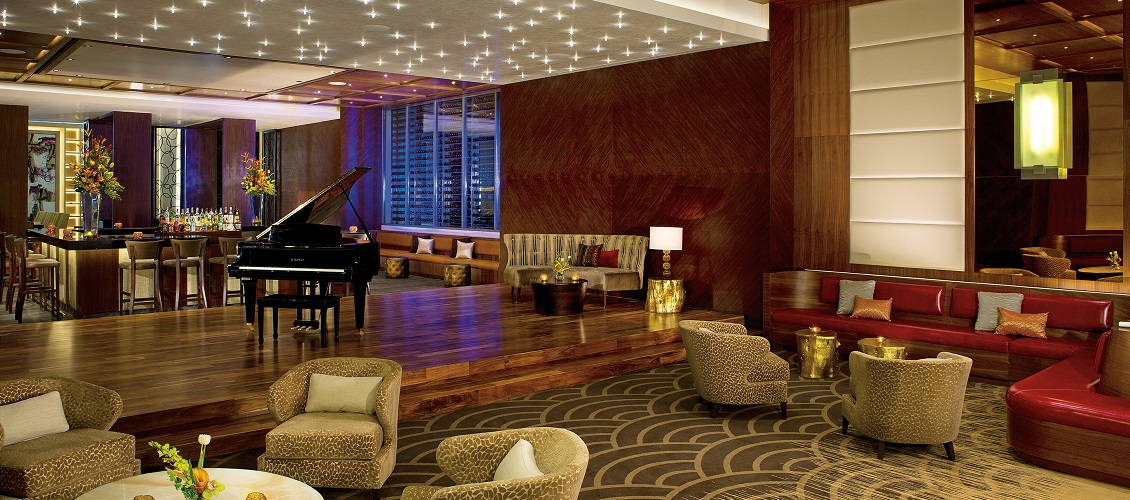 Ready to start planning your next exciting getaway together? Take a look at our Adult Only holidays.