Putting a ring on it this year? Whilst the big day may be a truly unforgettable celebration, we all know the long-awaited honeymoon at the end of it is what it's really all about! Jetting off to the sunshine on a romantic couples holiday has never been so timely. So, to help make those dreams of that perfect honeymoon come true, we've gathered up a list of sun-soaked heartthrobs that are sure to get the heat on between you two newlyweds! From luxury 5* escapes to indulgent All Inclusive holidays we've got the hotels to give your trip a truly unique edge. From January to December, here's our honeymoon holiday favourites from every month of the year…
January: Caribbean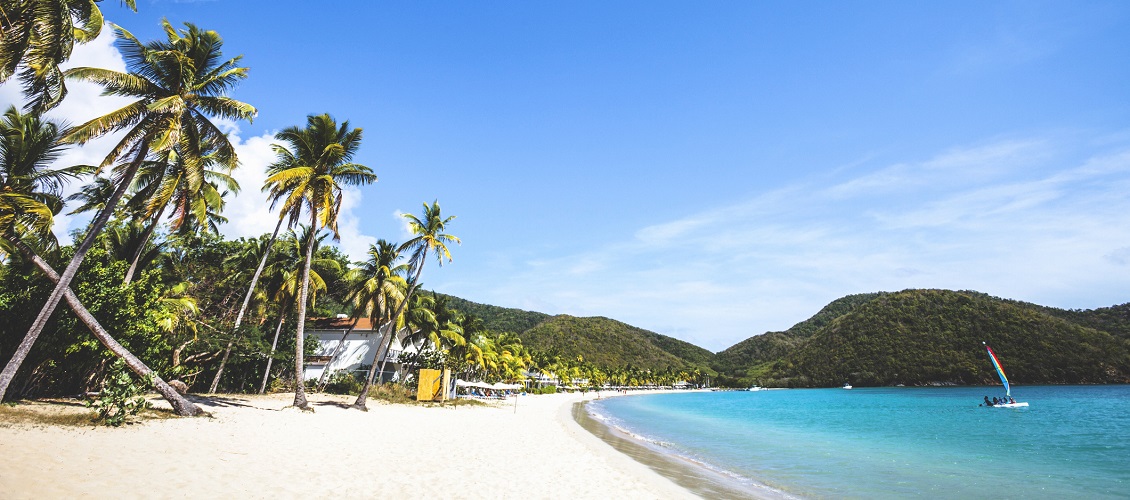 Winter in the Caribbean is warm and dry, with no risk of hurricanes. Head to Barbados for out-of-this-world tropical beaches, flavoursome island cuisine and colourful colonial towns. Walk hand in hand along the incredibly romantic Bathsheba Beach, head off on a deep-sea diving adventure and enjoy a moonlit dinner under the stars – this place is a honeymooners heaven.
February: Mexico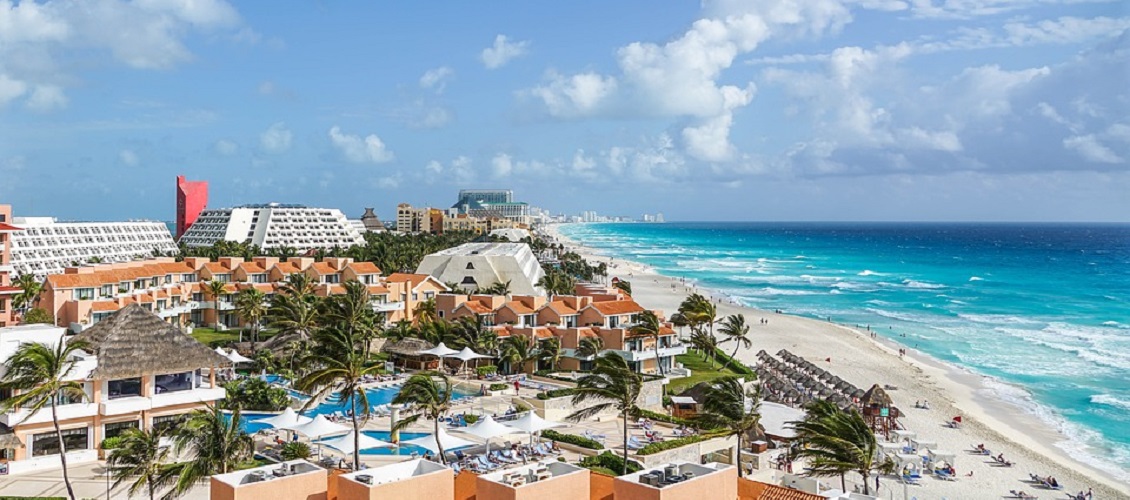 Mexico has long been a favourite of honeymooners. It has everything you could wish for from a romantic getaway: white sand beaches and luxurious hotels in a tropical paradise. For romantic seclusion mixed with a little excitement and some serious sizzle, the 5* Iberostar Cancun sets you beside a dazzling white beach in the heart of Mexican culture.
March: Dubai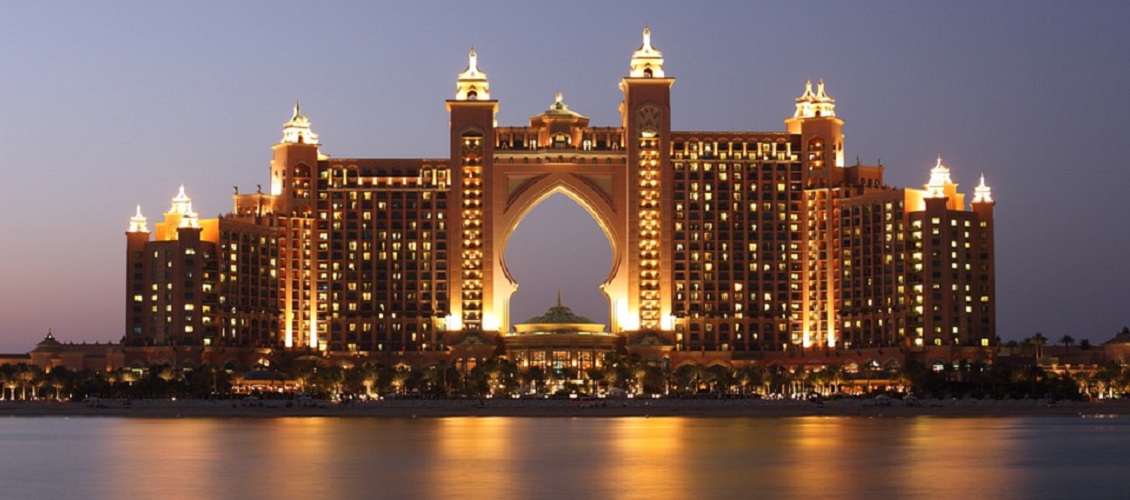 When the soft smells of perfume and spice souks fill your lungs, you know you're in Dubai. Arguably the most luxurious city in the world, Dubai honeymoons are perfect for those seeking some extravagance. From sparkling hotels to gourmet restaurants and glittering man-made beaches to internationally renowned nightclubs – Dubai is quite simply something else. But is not all man-made luxury, head to the desert for a safari adventure that will take you from glitz and glamour to romantic seclusion. Just you, your lover… and your camel!

Florida is a great place to have your fairy-tale honeymoon, whether you want to roll around on a secluded beach or relive your childhoods together at Walt Disney World! Named the sunshine coast for its unbeatable beaches and glorious sunshine, it's a beachlover's dream with an exciting theme-park twist. So if you're looking to inject a little excitement into your romantic getaway then look no further!
May: Malta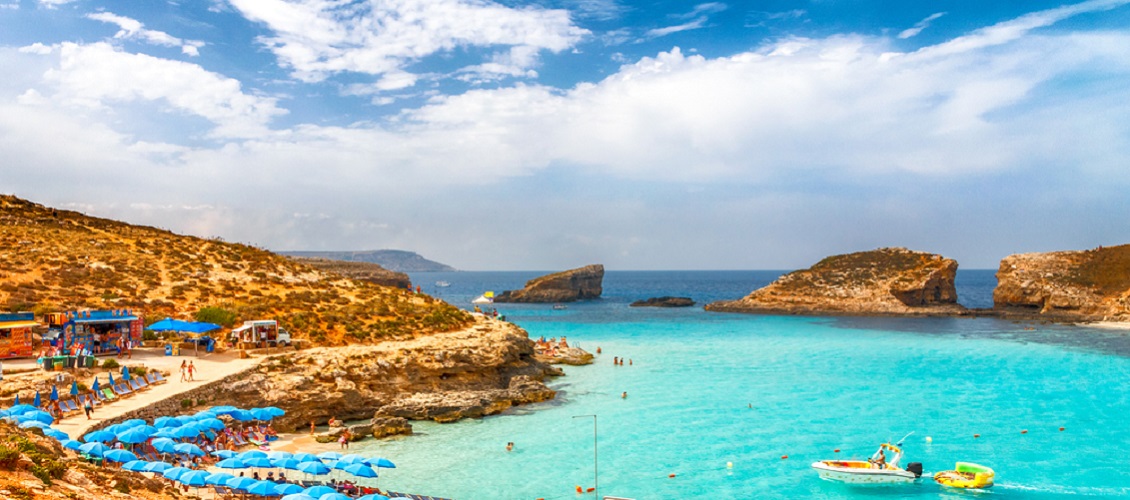 Whether you've been to this magical island before or it's your first time visiting this Mediterranean daydream, a honeymoon in Malta is sure to take you by surprise. One of Malta's unique selling points is that it's only a few hours' flight away. So you can whisk your loved one off to the sunshine in no time. Relax together by treating yourself to a spot of pampering or spend lazy days taking in the tranquil rugged coastlines – the choice is yours.
June: Greek Islands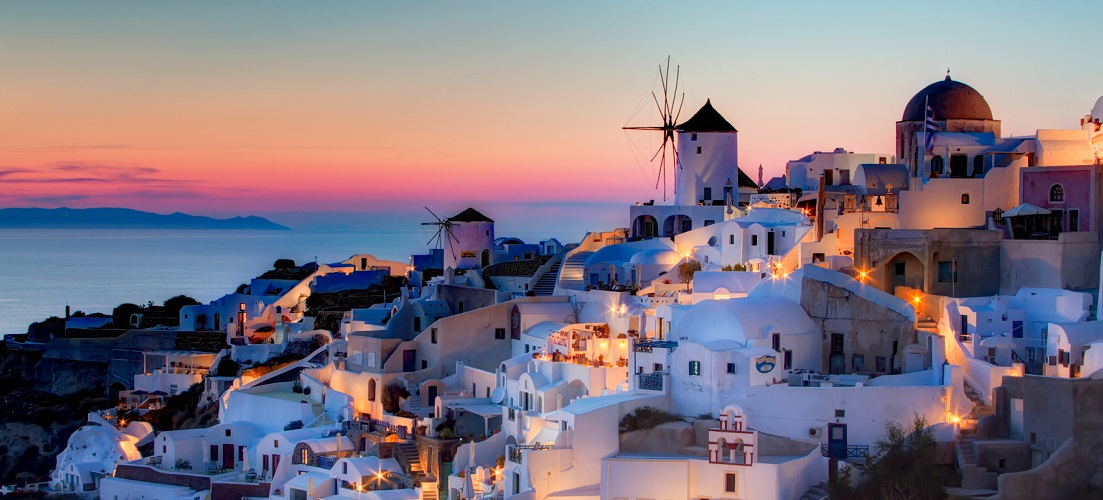 The islands of Greece are at their hottest in July and August, but June is the best time to miss the crowds and particularly those families on holiday. The Greek islands of Corfu, Mykonos and Santorini, offer the most idyllic location for a honeymoon at a fraction of the cost of a Caribbean escape. Relax in a luxury hotel or a secluded villa, surrounded by stunning scenery, breathtaking sunsets and wonderful seclusion.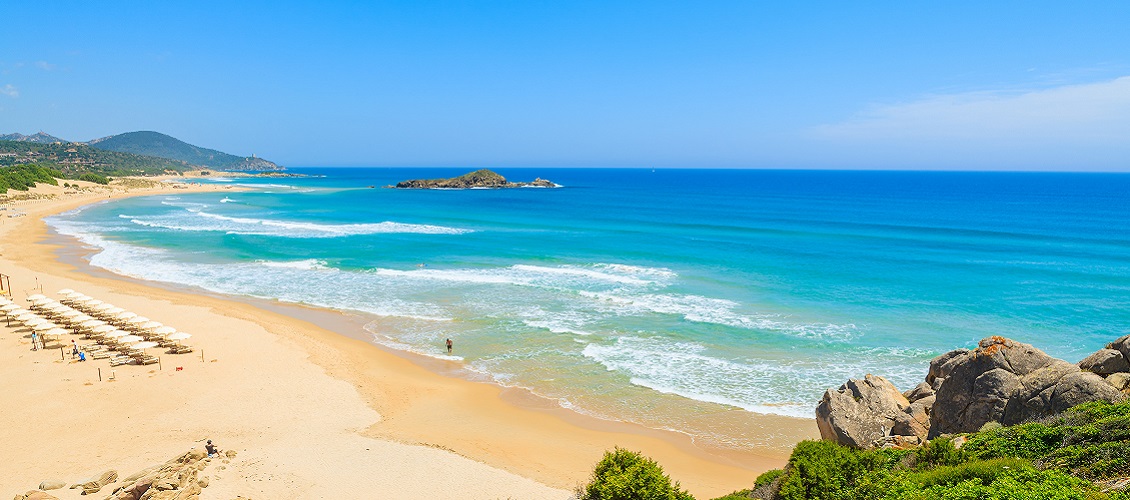 It's almost impossible not to be moved by Italy's incredible heart-warming scenery. Sunning rolling hills, serene sun-soaked beaches and simply irresistible cuisine. If you don't want to travel for hours and hours to get to your honeymoon hotspot, go for a quick trip and make the most of this country's year-round perfect climate, with enough secluded coastline for some very intimate newlywed encounters!
September: Turkey

Temperatures in Turkey start to fall around September and the same goes for the bustling tourist crowds. Turkey's miles and miles of stunning beaches, wonderful cuisine, and ultra-luxurious hotels make it a pretty perfect honeymoon package. Escape for a secluded slice of tranquillity and joyful Turkish hospitality with your loved one – it's sure to be a trip to remember.
October: Seychelles

As Britain starts to get cold, take off to the tropical warmth of the Seychelles, where it's warm and dry with very low humidity. Home to luxurious beachside hotels, bleached white sand and turquoise waters, Seychelles delivers the most perfect honeymoons time and time again. From romantic seclusion with gourmet dining to an activity-filled holiday with jetskiing and scuba diving – this picture-perfect paradise has it all.
November: Goa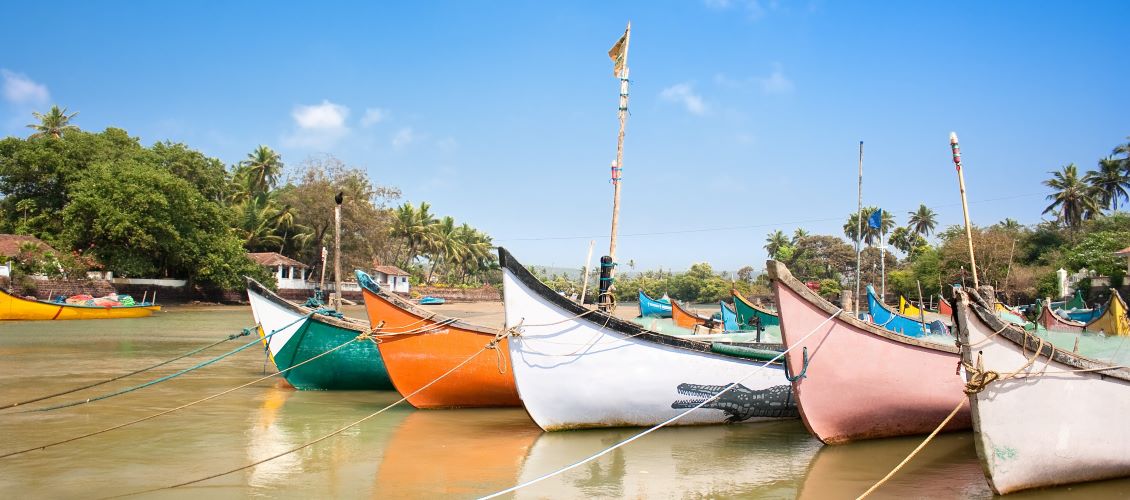 Goa is a world of enchanting excitement to explore. A honeymooner's dream, with beaches that stretch on forever, incredible Indian eats and charming friendly locals. Watch the sunset on a deserted beach as you sip coconut water straight from the shell – could it get any better than that? Accommodation ranges from tempting, castaway-esque beachfront huts to luxurious sprawling resorts. Wherever you stay, Goa is sure to win you over with its ever-giving attractions.
December: Thailand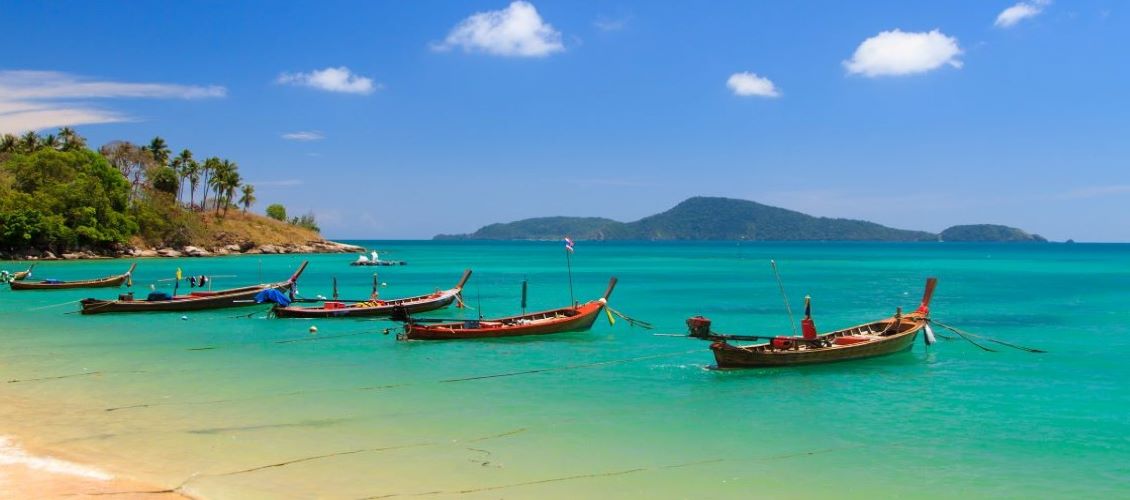 Honeymoons in Thailand's quieter spots provide the perfect respite from Bangkok's bustling streets. Phuket offers a huge choice of hotels and resorts, but the Twinpalms is truly one of the very best, with sun terraces surrounded by leafy-green topical nature and fantastic staff at hand to tend to your every single need – it's been a favourite of honeymooners for years. This place promises the perfect atmosphere to start your newlywed lives together.
Feeling the love? Check out our top tips for planning an affordable beach wedding!