If anyone was to think of their perfect Valentine's day, it probably wouldn't involve being stuck in a national lockdown. We get it, we'd rather be on the beach somewhere too! Instead of kicking back and soaking up the sun, this year we're swapping flip-flops for wellies as we head out on our wintery walks. If 2020 has taught us anything, it's to cherish those we love and enjoy the moments of togetherness. So, what better day to celebrate this, than Valentine's day?
It's now the evening, you've had a lovely day and you're wondering what to whip up for a romantic dinner. Well, look no further – we've got it covered. Inspired by our favourite destinations, we're here to bring a taste of holiday to your dining rooms!
Starter
First up, the delicious Greek classic of Tzatziki! Imagine this; you've been lounging on the beach, soaking up the sun and you've packed up to take a walk into town for a bite to eat. This cool and refreshing dip is perfect served with strips of toasted pitta bread and a squeeze of lemon. If you close your eyes, you could be in Greece… Learn how to make this delicious dip here!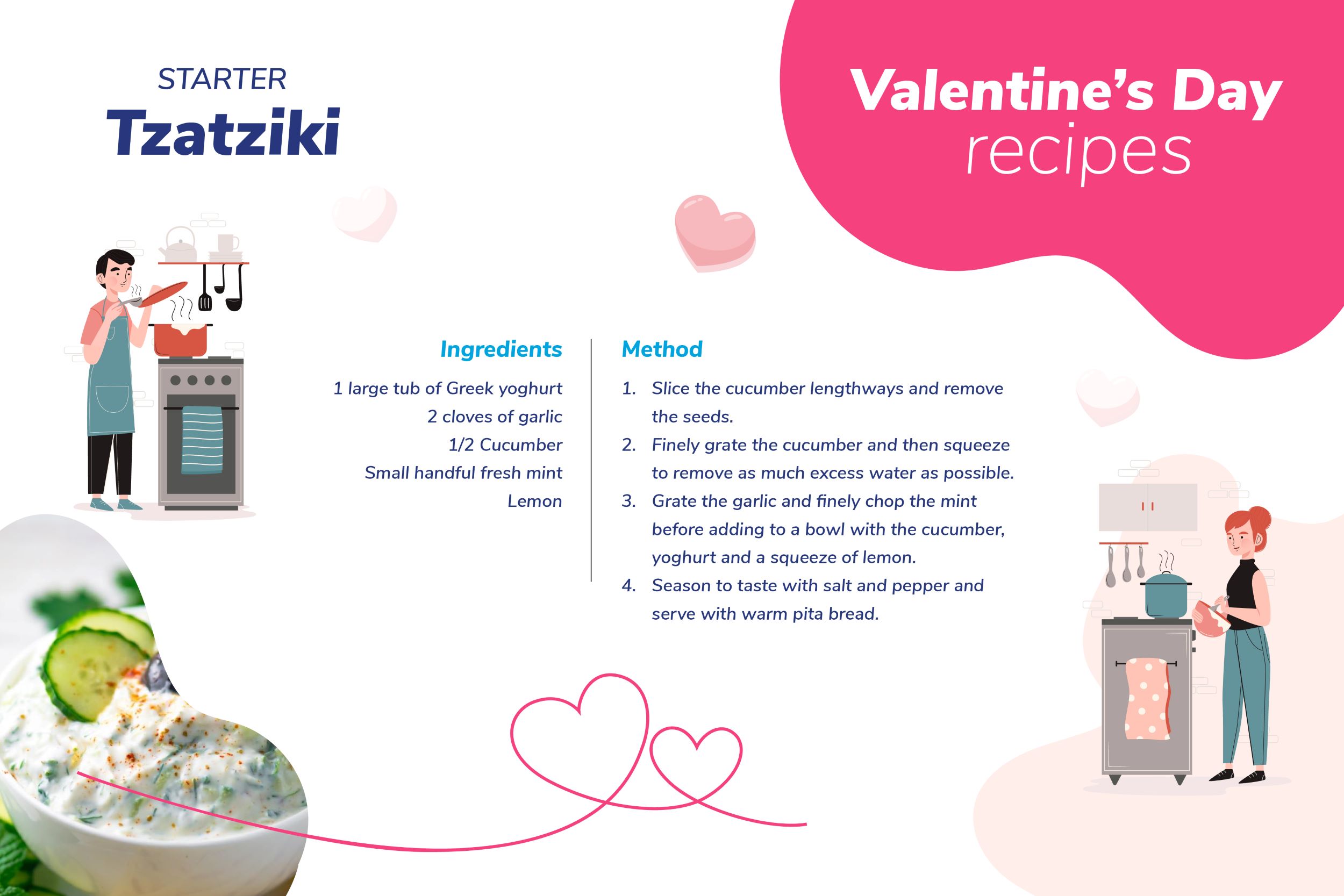 Main Course
For tonight's main, we're heading to sunny Portugal. A restaurant staple across the country, Portuguese-style steak or bife a Portuguesa is a delicious twist on the classic steak and chips that we know and love so well. Beautifully seasoned steaks drizzled with a red wine reduction served with crispy sliced potatoes and topped with an optional fried egg. What more can you want? Take a look at the recipe below.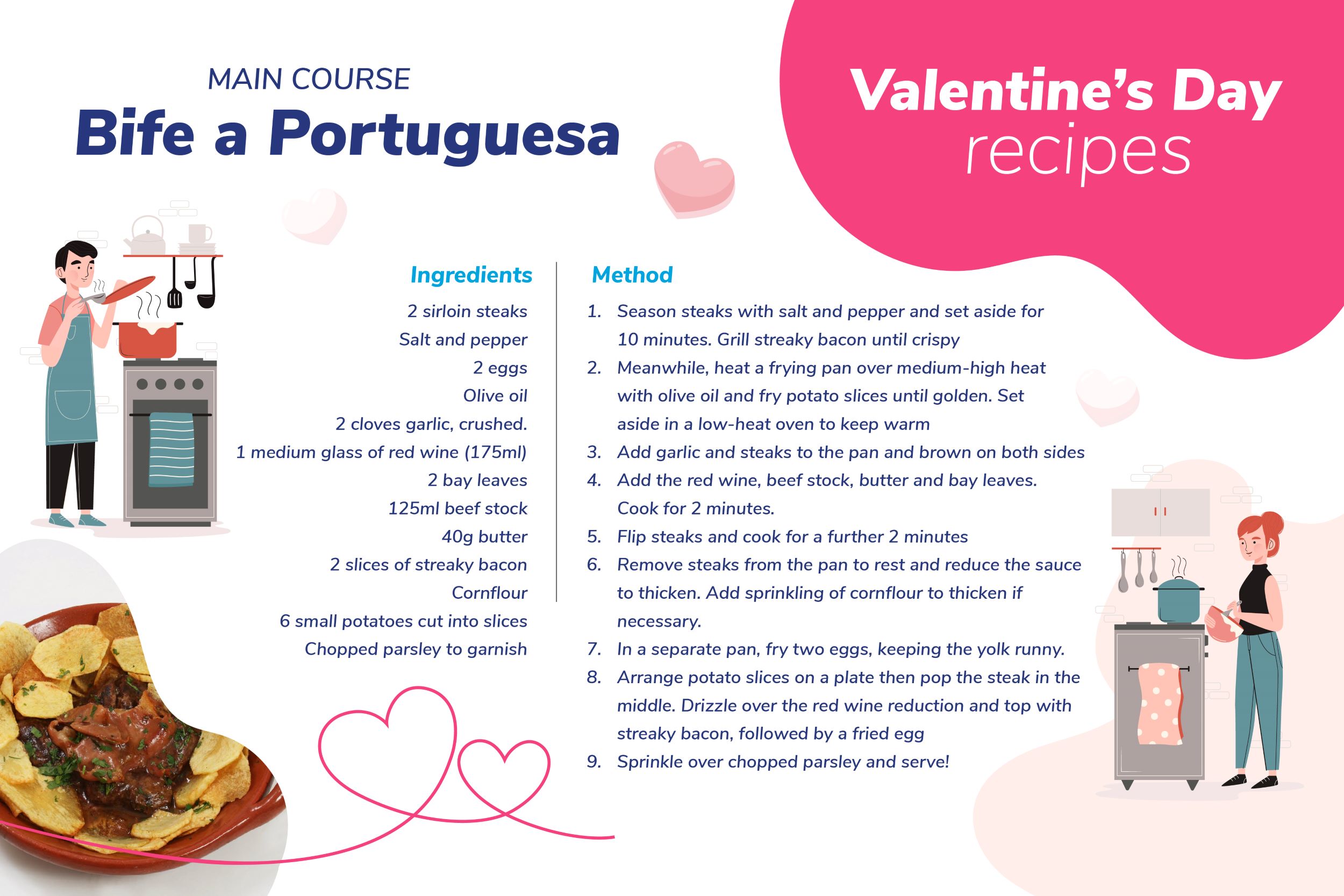 Dessert
After a delightful main course, we're looking for something sweet. So for dessert, we're heading to the buzzing streets of Barcelona. A traditional Catalan dessert, the crema Catalana is at the heart of Catalan cooking. Light and creamy with a hint of orange zest and cinnamon, this dessert is the perfect way to end a perfect meal. Follow the recipe below to create the most wonderful crema Catalana.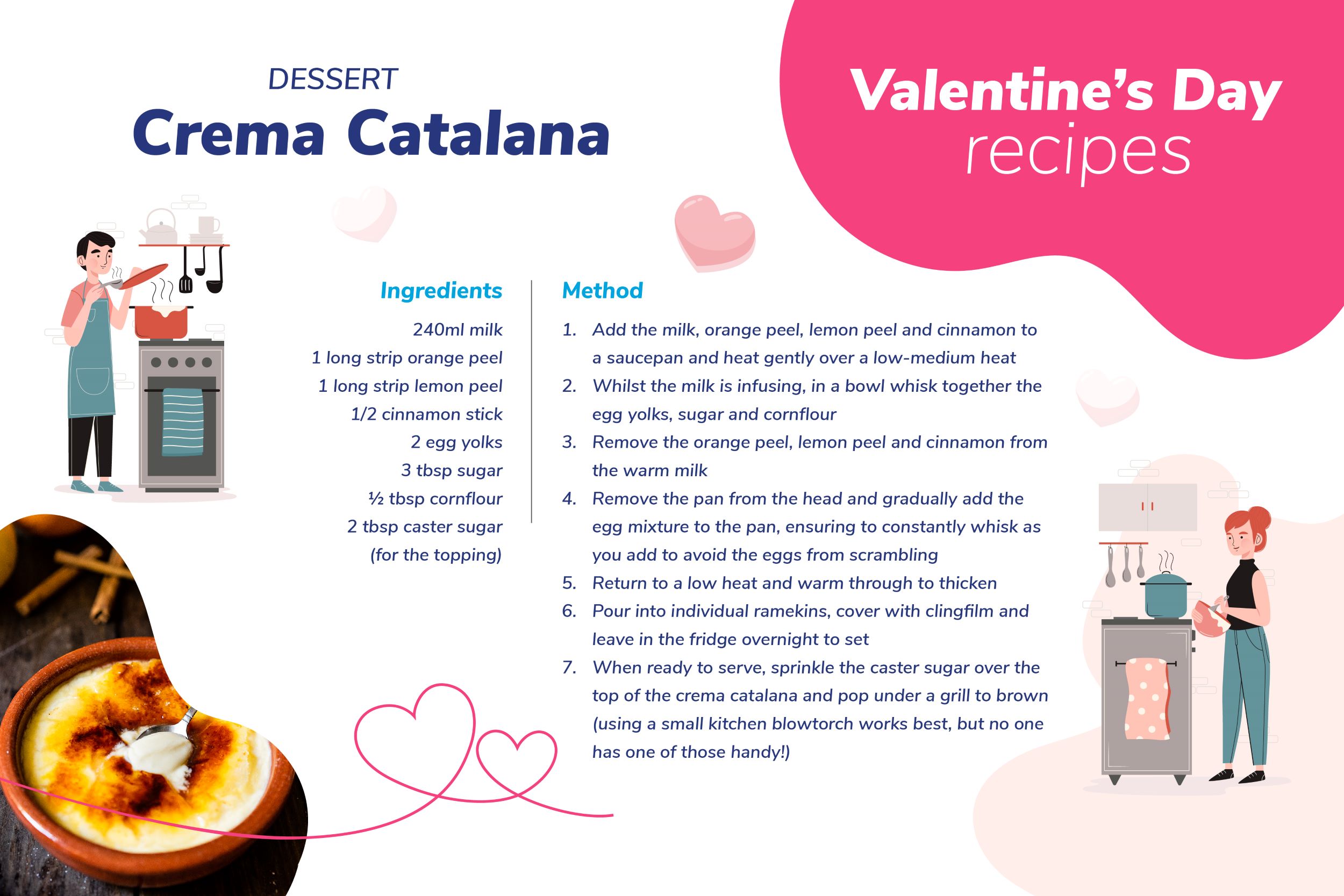 Valentine's day is drawing to an end. We've travelled the world through gastronomy and it's time to relax. If you're still daydreaming about your 2022 romantic getaway, take a look at our couples holiday page for dreamy hotels in swoon-worthy destinations.