Call 0800 0471070 for free to book!
If you're wondering what paradise looks like, then say hello to the Maldives. Composed of a crown of coral-based islands known as atolls, this island nation does beach breaks like nowhere else. With cotton-white sands, vibrant leafy palms and a whole world of dazzling marine life beneath the water's surface, you can count every colour of the rainbow on these islands.
Each resort is nestled on its own private island, scattered amidst the turquoise blues of the Indian Ocean. You'll arrive at your chosen island by speedboat or seaplane from the capital of Malé, making an adventure of your trip before you even step foot on the sand. This tropical haven offers luxury spa retreats, out-of-this-world over-water bungalows and fun-filled resorts with activities for kids, so whether you're looking for a peaceful escape, a family holiday like no other or a magical honeymoon – you're sure to find it in the Maldives.
Sit back and relax
We believe that the key to a great holiday is doing it your way, whether you love a packed itinerary or two weeks of peace and quiet. The thing about the Maldives is, the accommodation is so utterly luxurious that you'll have everything you need to hand – so if you don't fancy moving a muscle, you don't need to! At resorts such as Dhigali Maldives and Hurawalhi Island Resort & Spa, beach bungalows and over-water villas are the stars of the show, so if you're lounging in your room and fancy a dip in the pool or the sea, you'll find it right on your doorstep! Not to mention, the dreamy beaches in the Maldives are the perfect backdrop for some downtime. We're not talking busy bucket-and-spade spots – we're talking pristine stretches of powder-soft sands that slope into teal-tinted waters. Now that's the kind of setting where doing nothing at all sounds ideal.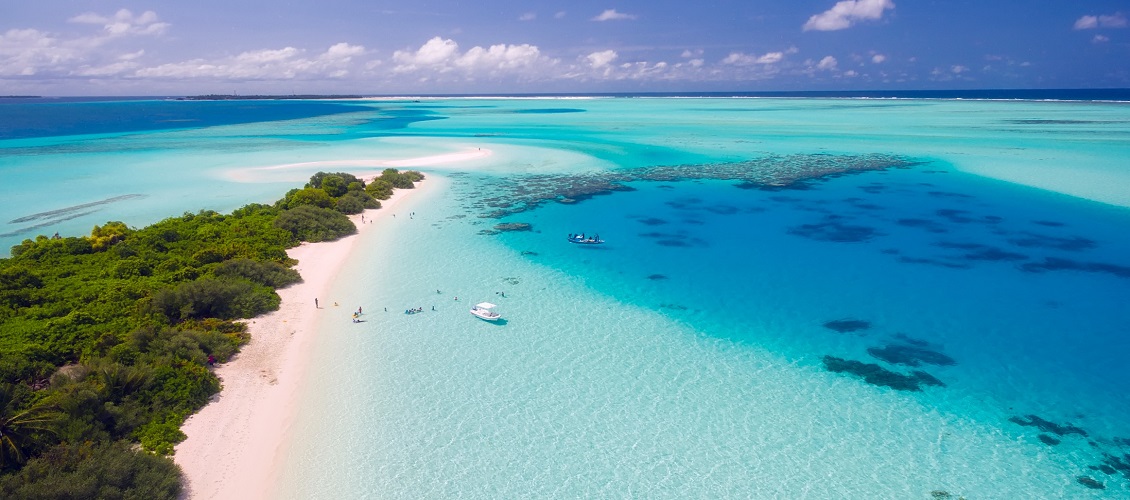 Dive into a tropical adventure
If adventure is just what you're looking for, then don't worry – the Maldives has plenty of that, too! These islands are beautiful above the surface, but dive beneath the water and you'll quite literally discover a whole new world. Thanks to its unrivalled crystal-clear waters, activities such as scuba diving and snorkelling are extremely popular in this region. From schools of tropical fish to turtles, manta rays and breathtaking sea caves, if you fancy finding Nemo then your best chance is in the Maldives. The picture-perfect beaches also offer opportunities for kayaking, paddle boarding, windsurfing, parasailing and dolphin spotting, whilst hotels such as Bandos Maldives offer family-friendly sports on-site, so whether you're travelling with the kids or you're just a couple of adrenaline junkies on a romantic escape, the fun never has to stop in the Maldives.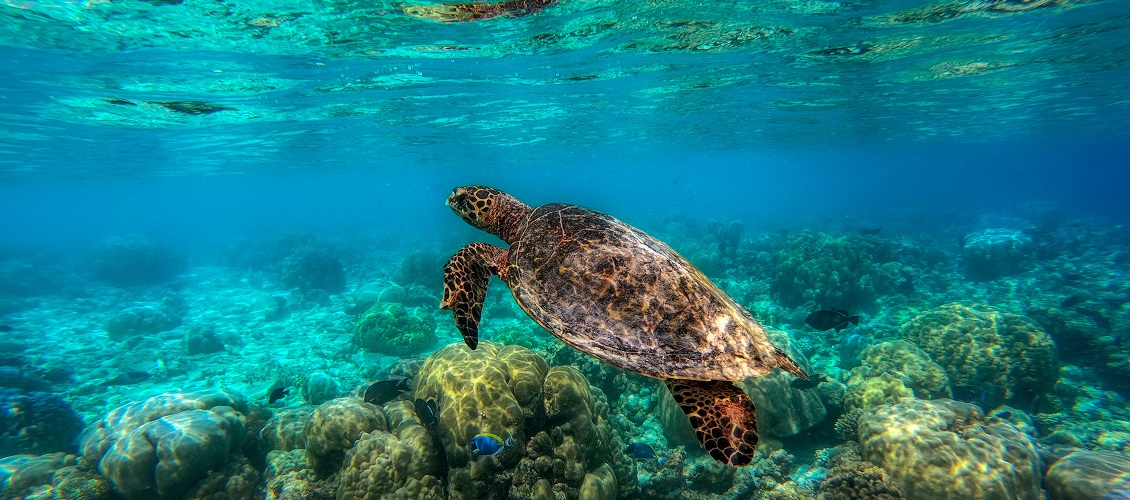 Feel the love
The pillow-soft sands and stunning seascapes will have you swooning, so why not make it a romantic couples' escape for the full experience? Breakfast in bed is always a dream, but breakfast in bed on a tropical island? Even dreamier. Known for its private dining experiences, stunning island-hopping excursions and scenic sunsets, the Maldives is one of the most popular honeymoon destinations. Resorts such as Anantara Dhigu even add an enchanting over-water spa to the mix with soothing couples' massages, so whether you're newly-weds or you're celebrating ten years together, you'll have everything you need for an unforgettable trip with your special someone.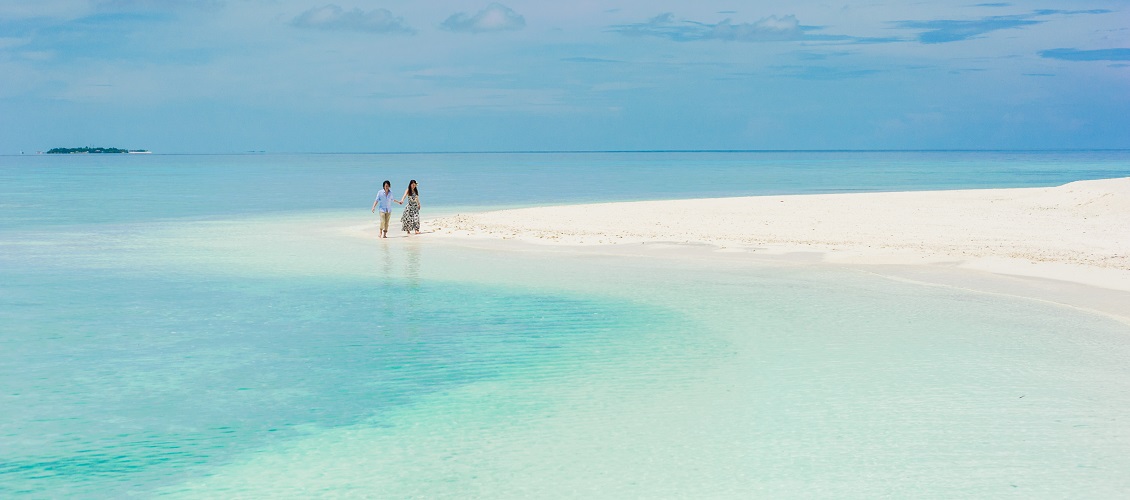 Everything you need to know
Weather in the Maldives
You can wave goodbye to our icy British winters when you're in the Maldives, with average temperatures of 29°C and January 'lows' of 27°C. Due to its tropical climate, the chance of rainfall is higher in the second half of the year, however, with an average eight hours of sunshine per day, it more than makes up for it.
Local time: GMT + 5 hrs
Flight time: 10 hrs 15 mins
Currency: Maldivian Rufiyaa or US Dollars
When is the best time to go to the Maldives?
The Maldivian islands do have a tropical climate, so the best time to visit is considered to be from November to April, as intermittent tropical showers are more of a risk from May to December.
Where can I fly from to go to the Maldives?
You can fly to the Maldives from a wide range of UK airports, including Birmingham Airport, Edinburgh Airport, Glasgow Airport, London Gatwick Airport, London Heathrow Airport, Manchester Airport and Newcastle Airport. From the capital of Malé, you can get to your specific island resort via speedboat or seaplane.
Visa requirements
Upon entering the Maldives as a tourist, if you have a valid passport, an onward or return ticket and enough funds to cover your stay, then you will be granted a 30 day visa.
Fancy your own escape to the Maldives? Call 0800 0471070 for free to book!
Contact centre opening hours:
Monday – Thursday: 9am – 8pm
Friday: 9am – 6pm
Saturday: 9am – 5:30pm