To celebrate Valentine's Day we got in touch with loved-up couple Laura and Craig to hear all about how their beach holiday romance turned into a tale of true love. From a chance meeting in a Benidorm bar to getting ready to say 'I do', we think their happy ending was written in the sand from the start.
A match made in Benidorm
Once upon a time, there was a boy who booked a lads' holiday to Benidorm through On the Beach and met the girl of his dreams. Oh, you've not heard that one before? Then let us set the scene…
In July 2014, Laura and her friend Chloe jetted off for some Spanish sunshine. Craig and his mates did the same and stayed at Hotel Belroy near Levante Beach. It wasn't long before their eyes met across the crowded room of Beachcomber Bar – one of Benidorm's most popular clubs – and Craig made his way over to offer her a drink.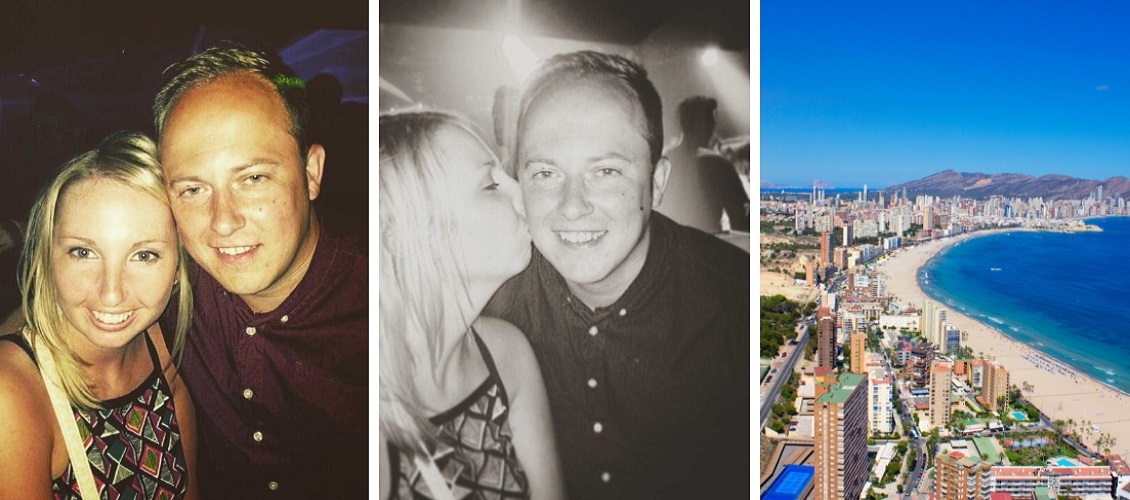 According to Craig, it was Laura's eyes and smile that drew him to her…as well as her stupid dance moves! Laura thought that Craig was handsome, and the way he joined in with her dancing made her laugh. Their best move together was the fishing rod – Laura caught Craig on her imaginary line and reeled him in. What a catch!
Sealed with a kiss
After chatting all night at the bar over a vodka and lemonade or two, our love-struck pair exchanged numbers and a cheeky kiss. Laura saved herself in Craig's phone as 'Benidorm buddy' – a nickname he still uses for her today. Craig messaged her the next day (a single winky face emoji, this romantic hero is a man of few words) and, although he was leaving, the fledgling couple texted non-stop. They decided to meet up when they landed back in the UK, and the rest is holiday history.
From Benidorm to Blackpool…and beyond
As Craig hails from Preston and Laura is from East Yorkshire, they arranged to see each other halfway between their two hometowns on a night out in Leeds. The evening was a success, filled with more vodka and lemonades – and more cheeky kisses! They soon set a second official date in the diary: a day trip to Blackpool, as Laura had never been and really wanted to go.
Fast forward two happy years, and driving up and down the M60 to see each other was starting to get old. Craig asked Laura to move in with him, and in September 2016 she made the leap from Yorkshire village life to Preston. She bravely quit her job, sold her house and risked it all for love. Two months before she moved in, they adopted a Labrador puppy called Maya (we'd have moved across the country for this cute pup too).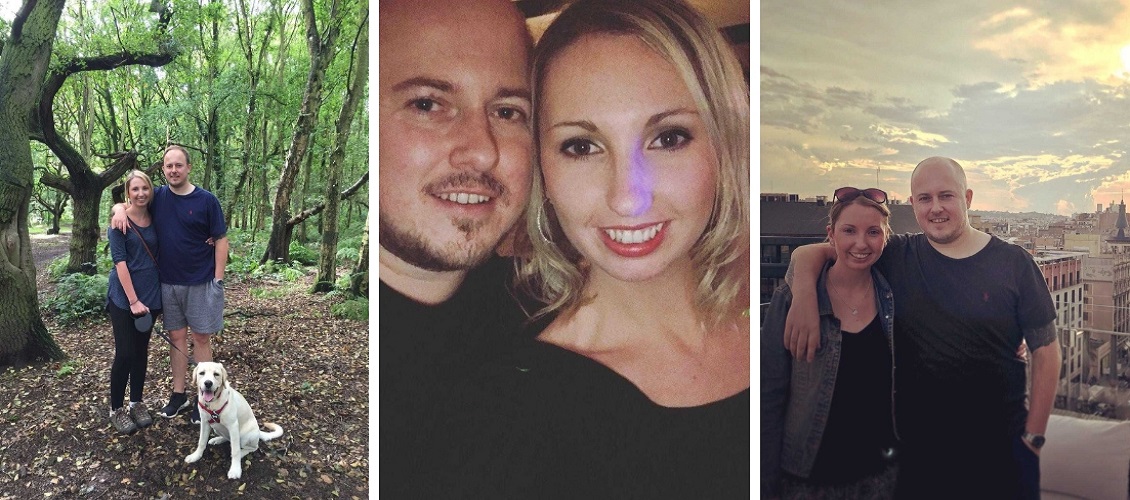 Happily ever after
2017 was a big year for Laura and Craig. They bought their dream family home together and got engaged (we told you this was a fairy tale). Craig proposed on a romantic break in the Lakes and Laura had no idea – her first response was to ask him if he was serious!
From Benidorm to Blackpool to wedded bliss, Laura and Craig are a match made in paradise. They get married on 16th February – two days after Valentine's Day – so please join us in a toast to the happy couple. May your life together be filled with love, laughter and stupid dance moves.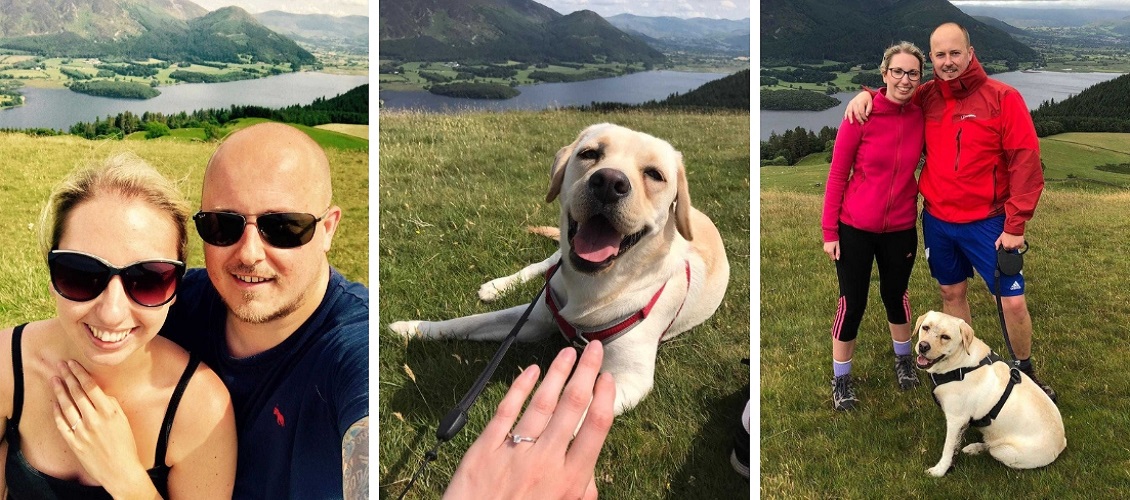 Book yourself a beach break to Benidorm – you might just meet your soul mate…